Alleged Home Invasion Defendant: 'I Never Thought of Untying Girls'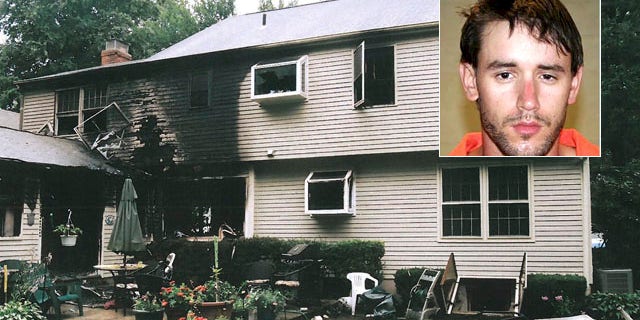 NEW HAVEN, Conn. – In a confession played for jurors Thursday, a Connecticut man on trial for a brutal home invasion can't explain why he didn't untie two girls before they died in a fire.
In the recording, Joshua Komisarjevsky says he closed the bedroom doors where the girls were and couldn't believe his co-defendant was considering burning the girls alive. But he says "it just didn't cross my mind" to untie them before the house was doused with gas and set on fire.
Komisarjevsky's ongoing trial is the second in the case. In the first one last year, his co-defendant, Steven Hayes, was convicted of strangling Jennifer Hawke-Petit and killing her two daughters. Hayes was sentenced to death, and Komisarjevsky could join him on death row if he's convicted.
Authorities say Komisarjevsky and Hayes broke into the house in Cheshire in 2007, beat Dr. William Petit with a bat and tied him and his wife and two daughters up as they looked for money. Hayes later drove Hawke-Petit to a bank so she could make a withdrawal, police said.
When he returned to the house, he raped and strangled Hawke-Petit, authorities said. The girls, 11-year-old Michaela and her 17-year-old Hayley, died of smoke inhalation after the house was doused with gasoline and set on fire.
The two men have blamed each other for escalating the violence, but prosecutors say both men are equally responsible.
Jurors began listening to the confession Wednesday. New Haven Superior Court Judge Jon Blue at one point stopped the recording Wednesday, saying a juror was having a tough time. That prompted a motion for a mistrial by Komisarjevsky's attorney, who said Blue shouldn't have made the comment in front of other jurors.
Blue denied the motion, saying he chose his words carefully.
The confession was disrupted again Thursday when the court was evacuated for what turned out to be a false fire alarm.
Komisarjevsky told police he undressed 11-year-old Michaela and took explicit pictures. But he blamed Hayes for the gasoline-fueled fire that killed the girls.