Alberto maintains strength as it makes landfall on Florida panhandle
The first named storm of the 2018 hurricane season made landfall late Monday on the Florida panhandle, bringing heavy rainfall and strong winds to the coastal area normally packed with Memorial Day crowds.
The National Hurricane Center said in its 5 p.m. ET advisory that Subtropical Storm Alberto has top sustained winds of 45 mph, and made landfall near Laguna Beach in the Florida panhandle
"On the forecast track, the center of Alberto will cross the northern Gulf Coast in the warning area this afternoon or evening," the center said. "The weakening system is forecast to move well inland into the Tennessee Valley on Tuesday and into the Ohio Valley and Great Lakes region on Wednesday and Thursday."
The NHC warned of life-threatening surf conditions, the possibility of a few brief tornadoes in much of Florida and parts of Georgia, South Carolina and Alabama. Heavy rains are also expected in many areas, with some locations seeing between up to a foot of rain across the Florida panhandle into Alabama.
Alberto's approach to the region triggered mandatory evacuations of some small, sparsely populated Gulf Coast barrier islands in one Florida county.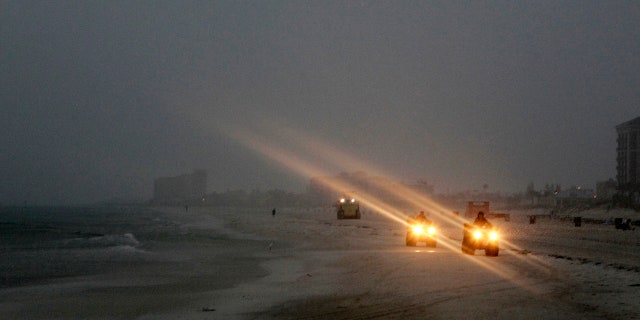 Lifeguards posted red flags along the white sands of Pensacola Beach, where swimming and wading were banned amid high surf and dangerous conditions. The hurricane center said a tropical storm warning was in effect from the Suwannee River in Florida to the Mississippi-Alabama state line.
"We've got currently, at double red flags," Bay County Sheriff Tommy Ford said at a news conference Sunday. "That means that people are not allowed to go in the water, there could be legal consequences if they go in the water because there are very dangerous surf conditions so we do that for their safety as well as the safety of responders."
THOUSANDS EVACUATE AS ALBERTO BEARS DOWN ON NORTHERN GULF COAST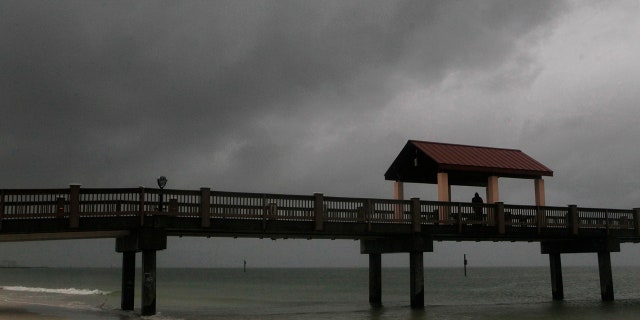 The Florida Division of Emergency Management said in a statement Sunday that a mandatory evacuation has been issued in Franklin County for all barrier islands there and those in the county living directly on the coast in mobile homes or in recreation vehicle parks.
The storm's approach during the busy Memorial Day weekend caused disruptions for local businesses, eating away at profits.
In the seaside town of St. Marks located south of Tallahassee, the threat of severe weather kept many people out of the Riverside Cafe. Bartender John Hargan told WCTV what normally is a large weekend for the restaurant has instead turned into an "all hands on deck" situation to handle any damage.
"We're going to unplug everything that we can unplug, we're going to lift it up the best that we can and we're just going to let mother nature take its course," he said.
GULF COAST BRACES FOR IMPACT AS ALBERTO THREATENS FLASH FLOODS
Another small business, Taylor Airboats, told FOX35 they had to cancel some bookings over the weekend.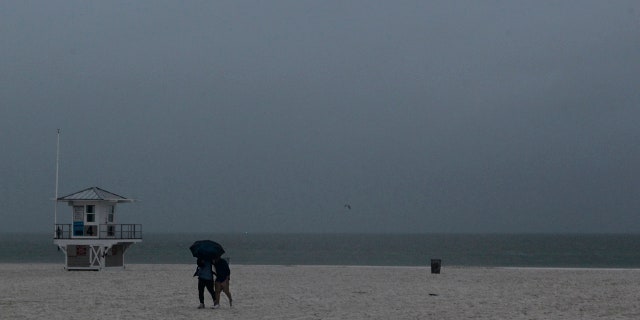 "I had some people that wanted to go out on the boat ride but I said I don't think we're going to make it because it's coming in pretty quick," owner Dennis Inman said.
The Associated Press contributed to this report.