Alabama church removes pew, plaque honoring Confederate president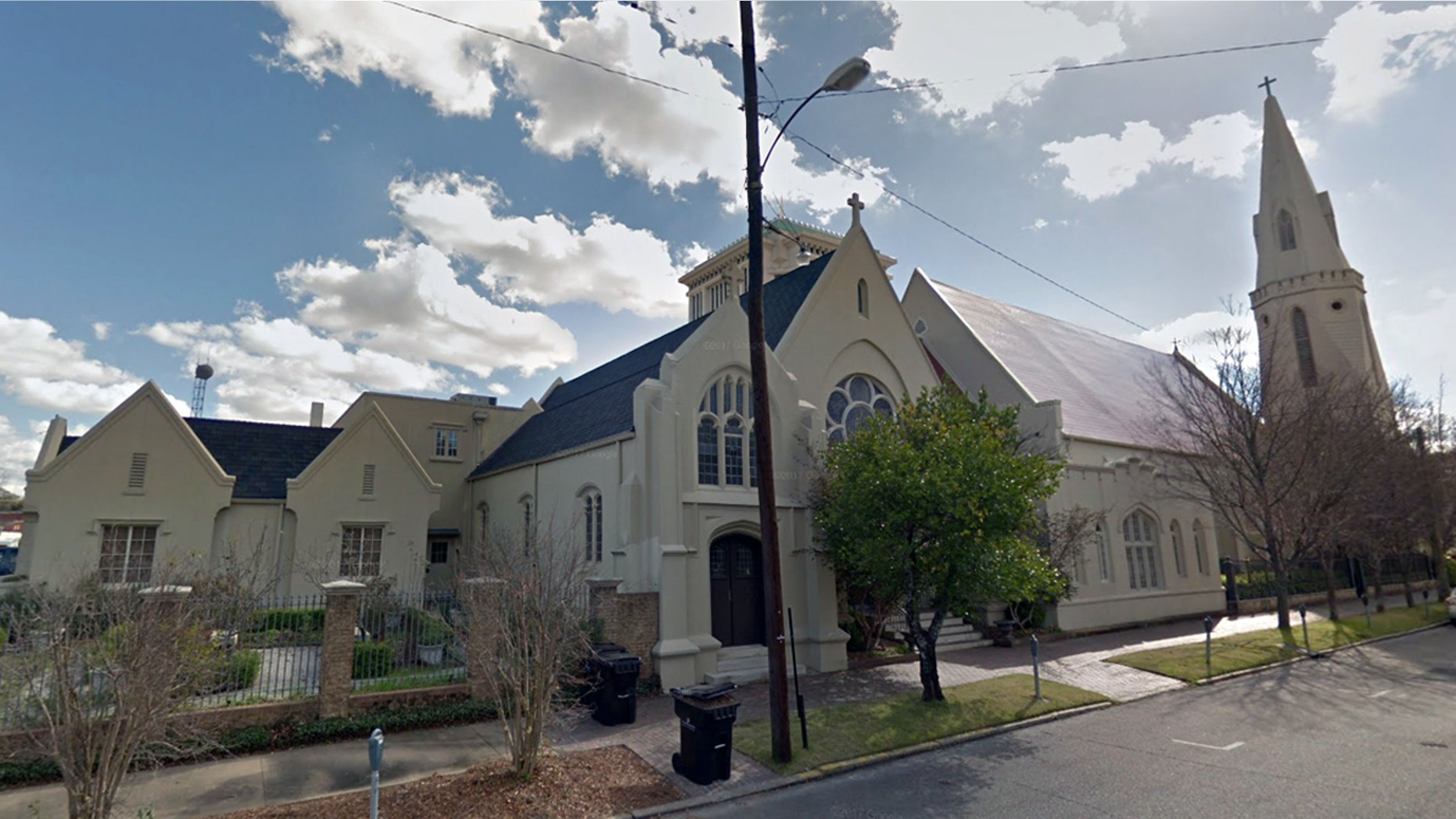 A historic Alabama church has removed a pew and plaque honoring Confederate President Jefferson Davis, who lived in the area until the Confederacy moved its capital to Richmond, Virginia.
Robert C. Wisnewski, Jr., St. John's Episcopal Church pastor, shared a message with his congregation last week why the wooden pew dedicated more than 90 years ago by a pro-lynching segregationist was removed.
IF CHURCHES WANT TO GET MILLENNIALS TO ENTER THEIR DOORS, THEY NEED TO DO THIS
"Davis was a political figure, not a church figure, nor even a member of the parish," Wisnewski wrote. "Acting to remove the pew and plaque is the correction of a political act and hopefully will help us all to focus more completely on the love of Christ for all people."
The pastor first learned of the pew's history while teaching a Sunday school class and church leaders discussed and voted to remove the pew and place it in the church archive.
"Confederate monuments and symbols have increasingly been used by groups that promote white supremacy and are now, to many people of all races, seen to represent insensitivity, hatred, and even evil," Wisnewski wrote. "The mission of our parish is diametrically opposed to what these symbols have come to mean."
CLICK HERE TO GET THE FOX NEWS APP
Davis was raised Baptist and only began attending Episcopal services at the Montgomery church at the urging of his second wife, Varina.
"We have no way of knowing how many times he or his family attended, perhaps only a few times or perhaps as many as a dozen times," Wisnewski said. "Since Davis was not confirmed, it is probable that he never received Holy Communion here and technically was not a communicant."
Davis was confirmed at St. Paul's Episcopal Church in Richmond, at the Cathedral of the Confederacy, where Gen. Robert E. Lee also attended.
CHRIS PRATT SLAMMED BY ELLEN PAGE FOR ATTENDING 'INFAMOUSLY ANTI-LGBTQ' CHURCH
Church lore maintained that a pew marked with a bronze plaque honoring Davis dated to the start of the Civil War, but the pew actually wasn't installed until decades after the war, when whites were trying to maintain control in the South, the pastor wrote. Tennessee writer John Trotwood Moore, who supported segregation and opposed an anti-lynching law, spoke at the dedication service in 1925.
A St. John's Episcopal online history says the congregation dates to the 1830s and the pastor notes that the move was "not done to rewrite our history or to dishonor our forebears."
He added: "St. John's prides itself in being a spiritual home for all people and a place where politics takes a back seat to the nurture of our souls. Our worship space is sacred and should direct our hearts to the love of God without distraction."
The Associated Press contributed to this report.