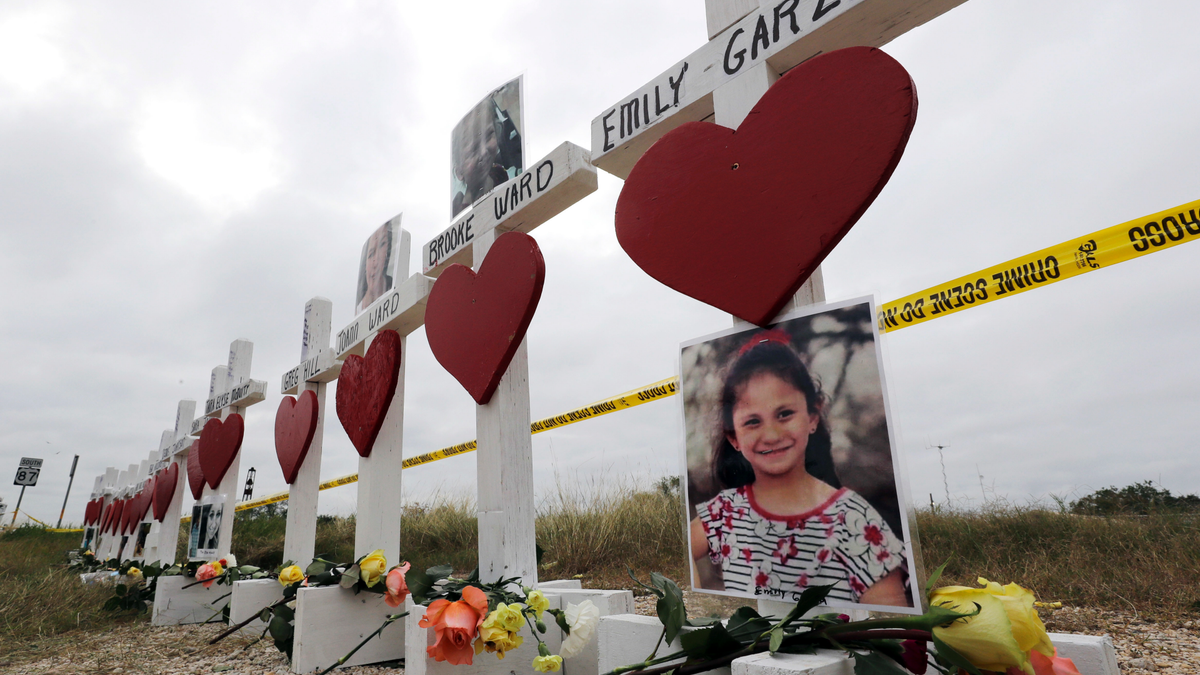 WASHINGTON – The U.S. Air Force's top civilian official on Thursday publicly acknowledged for the first time that the domestic abuse charges for which the Texas church shooter was court martialed in 2012 should have been reported to the FBI.
The Air Force had previously said that Devin P. Kelley's conviction was not submitted to the FBI for entry into its National Criminal Information Center database, which is used in background checks on people seeking to buy guns, but it had left open the question of whether it was obliged to do so. The failure enabled Kelley to buy weapons that his conviction should have barred.
"The offenses for which the shooter in Texas was court martialed should have been reported," Air Force Secretary Heather Wilson told a Pentagon news conference. "That's why we launched a full-scale review of this case and all others like it."
She did not say why his offenses were not reported. She said it's the objective of an Air Force investigation to find out.
"We do think that there was a problem," she said, but the extent of it has yet to be determined.
Kelley served for two years as an enlisted airman before he was convicted of two counts of assaulting his then-wife and stepson. He was sentenced in November 2012 to 12 months in jail, demoted to the lowest enlisted rank and given a bad conduct discharge. On Sunday morning, he launched his murderous assault on worshippers in Sutherland Springs, Texas.
Wilson said a draft report on why Kelley's criminal history was not reported is expected to be completed next week. She said that about 100 people associated with the matter have been interviewed by the Air Force since Sunday.
It will take longer, she said, to finish a full review of Air Force databases to learn whether the problem is systemic. She said one database goes back to 2002 and another to 1996.
Wilson, who has been in office since May, said she had not been aware that her service had a problem with reporting criminal history data to the FBI. Twice she made the point that she had only been in office a short time.
The Air Force chief of staff, Gen. David Goldfein, told the same news conference that 12 of the 26 people killed in the Sutherland Springs church had direct connections to the Air Force, "either members or with family ties." He said he plans to visit the area next week.