After 45 years, murder conviction scratched for Michigan man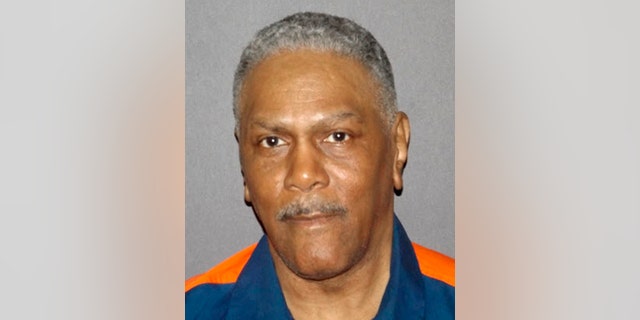 DETROIT – A man in prison for 45 years could be on the cusp of freedom after another man said he had no role in a 1971 murder in Detroit.
A judge last week threw out Richard Phillips' conviction and granted a new trial. Wayne County prosecutors have pledged to appeal.
For decades, Phillips, now 71, has declared his innocence in the fatal shooting of Gregory Harris. He was convicted largely on the testimony of a trial witness who has since died.
But now he's been cleared in a remarkable way. Richard Palombo, a co-defendant at the 1972 trial, admitted his role in the fatal shooting during a parole board hearing in 2010. Palombo also repeatedly said Phillips wasn't present.
"All I can tell you about Mr. Phillips is I met him on July 4, 1971. It was eight days after the murder," Palombo told the board.
Four years after that testimony, in 2014, the Innocence Clinic at University of Michigan law school learned what Palombo had said and ordered a transcript. The clinic also informed Phillips.
"He was shocked. He had spent 43 years at the time believing Palombo was as innocent as he was," said clinic director David Moran.
Moran said he had to rule out any possible collusion between Phillips and Palombo. He learned they had never been housed in the same prison or exchanged letters.
Judge Kevin Cox said he's satisfied that Palombo's detailed testimony at the parole board was newly discovered evidence. Palombo declined to speak when summoned to court earlier this year.
Phillips "is granted a new trial," the judge wrote on Aug. 8.
Cox's decision will be appealed. A spokeswoman for the prosecutor's office, Maria Miller, said Palombo's testimony is hearsay and can't be admitted as evidence. The next hearing is Aug. 25.
Professors and students at Michigan law school have exonerated or helped free more than a dozen people since 2009 by exposing bad police work, finding new witnesses and tapping specialists.
"This is certainly the oldest case we've accepted by far," Moran said.
___
Follow Ed White at http://twitter.com/edwhiteap