A shrinking Army aims to keep citizen-soldiers combat ready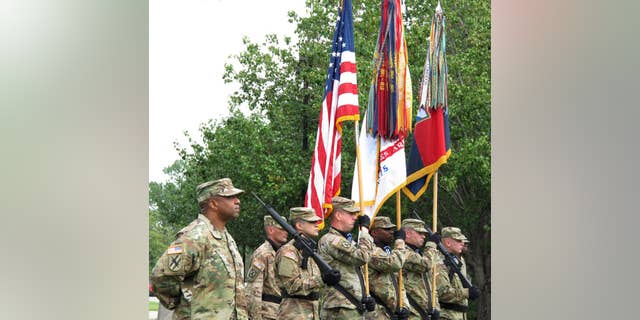 FORT STEWART, Ga. – The Army is carving out a new role for a dozen of its National Guard and Reserve units, aiming to keep thousands of citizen-soldiers ready for combat as the number of full-time troops shrinks.
The 48th Infantry Brigade of the Georgia National Guard is the first unit to make the change. A few hundred 48th Brigade troops attended a ceremony Friday officially tying them to the Fort Stewart-based 3rd Infantry Division. Now 3rd Infantry commanders will oversee training of the National Guard brigade's 4,200 troops.
The 3rd Infantry's commander, Maj. Gen. Jim Rainey, said the partnership will ensure the Guard brigade is prepared to deploy for war if needed.
Guard and Reserve units are making similar changes in Hawaii, Indiana, Missouri, North Carolina, Oklahoma, Tennessee, Texas, Vermont and Washington.