94,000 lose electricity in Los Angeles-area after fire at power station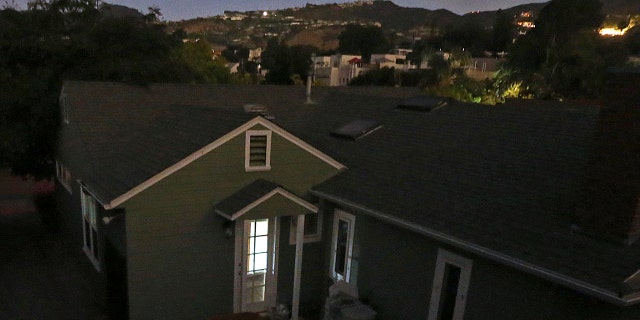 LOS ANGELES – About 94,000 customers were without electricity Saturday night after the Los Angeles Department of Water and Power shut down a power station in the northeast San Fernando Valley that caught fire, the agency said.
The fire at the station in the Northridge/Reseda area of Los Angeles started about 6:52 p.m. and involved equipment that carries high-voltage electricity and distributes it at lower voltages to customers in the surrounding area, the department said.
The department shut off power to the station as a precautionary move, and it is restoring power now that the fire has been put out. Initially, 140,000 customers were without power. That number had been cut to 94,000 by 11 p.m.
The power outage comes as much of California baked in heat that broke records. A record that stood 131 years in Los Angeles was snapped when the temperature spiked at 98 degrees downtown.
People reported losing power in Porter Ranch, Winnetka, West Hills, Canoga Park, Woodland Hills, Granada Hills, North Hills, Reseda and Chatsworth, KABC TV reported.
Shortly after the blaze broke out, firefighters found a huge container of mineral oil that is used to cool electrical equipment on fire, Los Angeles Fire Department spokesman Brian Humphrey told the Los Angeles Times.
Firefighters had the blaze under control by 8:30 p.m. and were able to put it out by 9 p.m., Humphrey said. "These were fierce flames, with smoke towering more than 300 feet into the sky," he told the newspaper.
No one was injured.
Firefighters rescued people who were stranded in elevators, Humphrey said.