9 hurt after car slams into crowd at outdoor concert in Ohio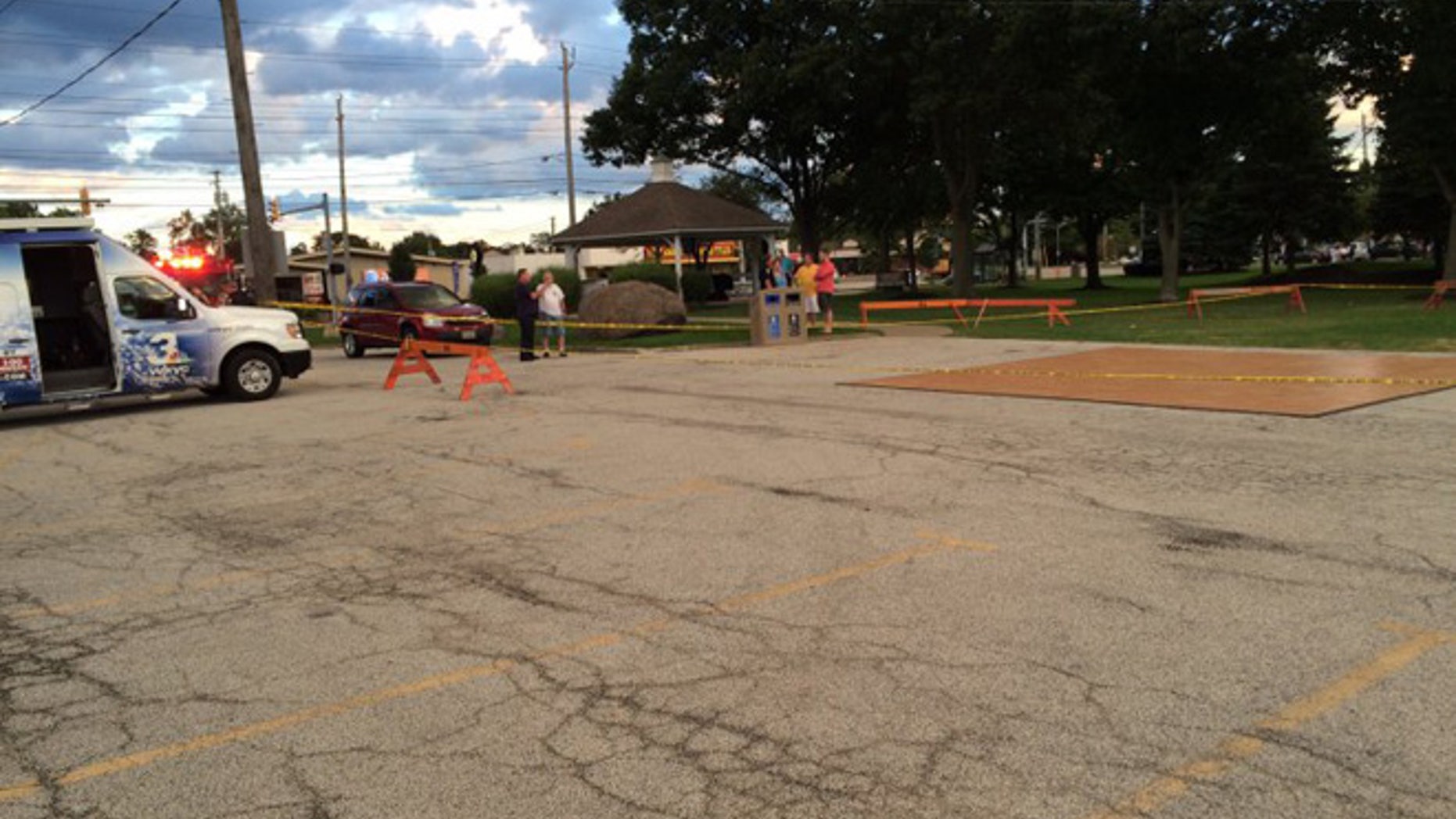 At least nine people were injured, two seriously, when a car slammed into a crowd at an outdoor concert Sunday in Ohio.
Parma Heights Police Detective Sgt. Steve Scharschmidst said that the 74-year-old driver of the vehicle drove onto a small dance floor in the parking lot at Greenbrier Commons, about 10 miles south of Cleveland.
Scharschmidst said the driver was pulling out of her parking space when she accidentally hit the gas instead of the brake. He said she drove onto the dance floor, hitting eight people then struck a telephone pole and a car as she tried to correct herself.
The incident happened during a Frank Sinatra and Dean Martin summer band tribute concert, part of a series of outdoor concerts. It was the last one scheduled for the summer, and more than 100 people were in attendance.
Scharschmidt said the woman was "shaken up" after hitting the people on the dance floor.
Six were taken to area hospitals, two of them with serious injuries. Three others, including the driver, were treated at the scene for minor injuries. Scharschmidt said he believed the victims are all in their 50's, 60's or 70's.
The parking lot where it happened is also the parking lot for the Parma Heights Police Department.
"We had an officer inside who had heard all the people screaming and he went out the front door," Scharschmidt said.
Charges against the woman have not been filed. Scharschmidt said that's something they'll "certainly review."
The investigation is ongoing.
The Associated Press contributed to this report.