6-Year-Old Girl Recounts Horror of Witnessing Armed Robbery Caught on Tape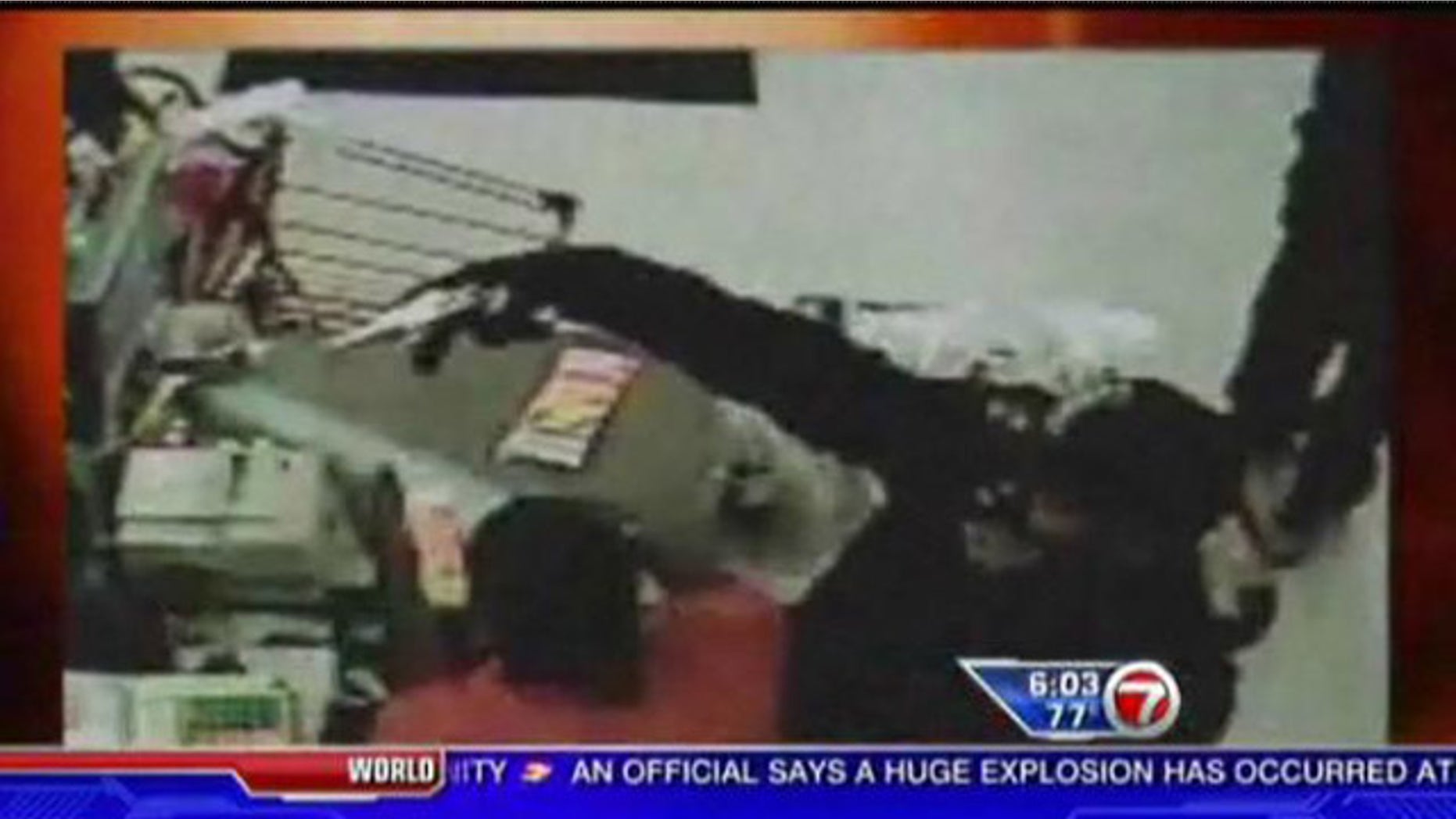 A 6-year-old Florida girl says she still has nightmares after she was caught in the middle of an armed robbery captured on surveillance tape, wsvn.com reports.
Security video shows two men barging into the Family Dollar Store in Miami on April 7, pointing guns at frightened customers before making off with hundreds of dollars.
A woman and her 6-year-old niece, whose names were not released, said they were standing just feet away from the gunmen as they headed toward the cash register.
The girl told the station that she ran to the back of the store after one of the men pointed a gun at her aunt's head.
The girl's aunt told the station that her niece is constantly haunted by the incident and "won't sleep by herself."
"She's not doing so good. She's still having nightmares," the aunt said. "She follows us around the house, and she keeps all the doors open. She keeps saying, 'I don't want anybody to hurt me. I don't want anybody to hurt me.'"
Investigators, meanwhile, are still searching for the suspects. Anyone with information on the crime is being urged to call the Miami-Dade Crime Stoppers at 305-471-TIPS.
Click here to see security video of the armed robbery from wsvn.com