3 people dead in unrelated attacks on Bay Area Rapid Transit stations in 5 days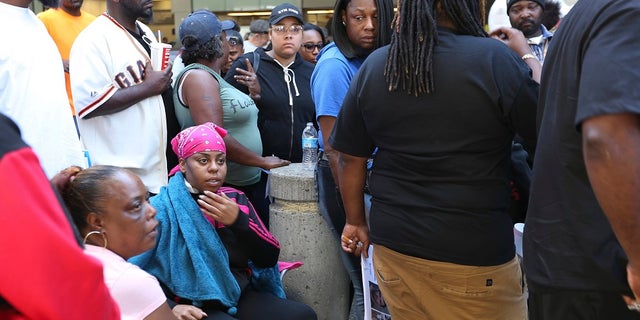 Three people died in unrelated attacks at Bay Area Rapid Transit Stations in the span of just one week, authorities said.
The BART Police Department said Monday they arrested John Cowell, 27, a paroled felon accused of attacking two sisters with a knife at the MacArthur station in downtown Oakland on Sunday night.
The stabbing victims were identified as Nia Wilson, 18, who died from her injuries, and her sister, Lahtifa Wilson, 26.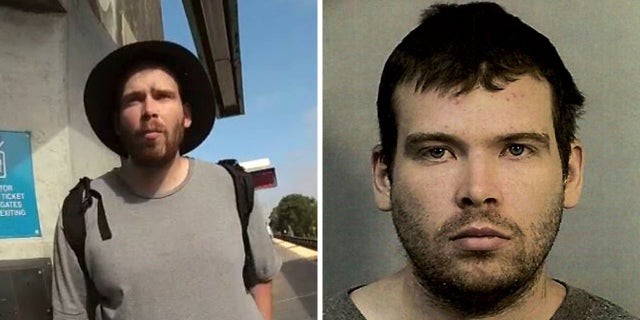 Cowell was identified by BART riders after his picture was distributed. He was seen on surveillance video wearing a white and gray sweatshirt and carrying a backpack.
Surveillance video on the train and at the station's platform showed Cowell attacking Nia Wilson and her group. Footage showed the suspect fleeing the station through a parking lot and stripping off his clothes there.
BART POLICE NAB SUSPECT IN DEADLY STABBING ATTACK
Cowell was held without bail "on charges of first-degree murder, assault with a deadly weapon and theft," court records stated.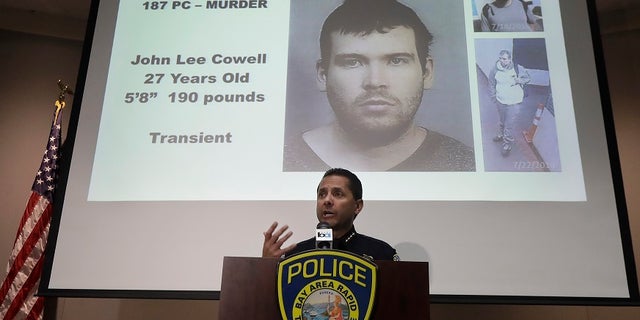 BART Police Chief Carlos Rojas said it was not immediately clear what the reason for the attack was.
"While we don't have any facts that suggest he's connected with any white supremacist group, we are going to explore all options," Rojas said at a press conference on Monday night. Cowell is white and Nia Wilson was black.
"It was, in my close to 30 years of police experience, probably one of the most vicious attacks that I've seen," Rojas said.
The stabbing attack came one day after Don Stevens, 47, was found unconscious on the BayFair station's platform, the Sacramento Bee reported. Surveillance video showed a male punching Stevens in the head before he collapsed. He was transported to a hospital where he died from head injuries on Sunday. Police have not made any arrests in connection with Stevens' death.
SUSPECT IN DALLAS OFFICER'S DEATH BACK IN CUSTODY AS OFFICIALS PUSH FOR TOUGHER BOND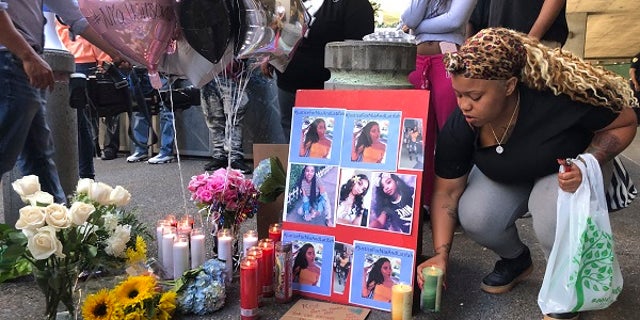 On July 18, Gerald Bisbee, 51, was assaulted at the Pleasant Hill BART station, The New York Times reported. He died from an infection due to a small cut on his knee that he suffered in the attack. A suspect, Abdul Bey, 20, was arrested in connection with the attack.
BART spokeswoman Alicia Trost addressed the deaths in a statement to The New York Times.
"One week we can carry two million people and be extremely safe, but what happens in our community bleeds into our system and we have to deal with that too," Trost said.
Fox News' Samuel Chamberlain contributed to this report.