200 people displaced after fire ravages DC apartment building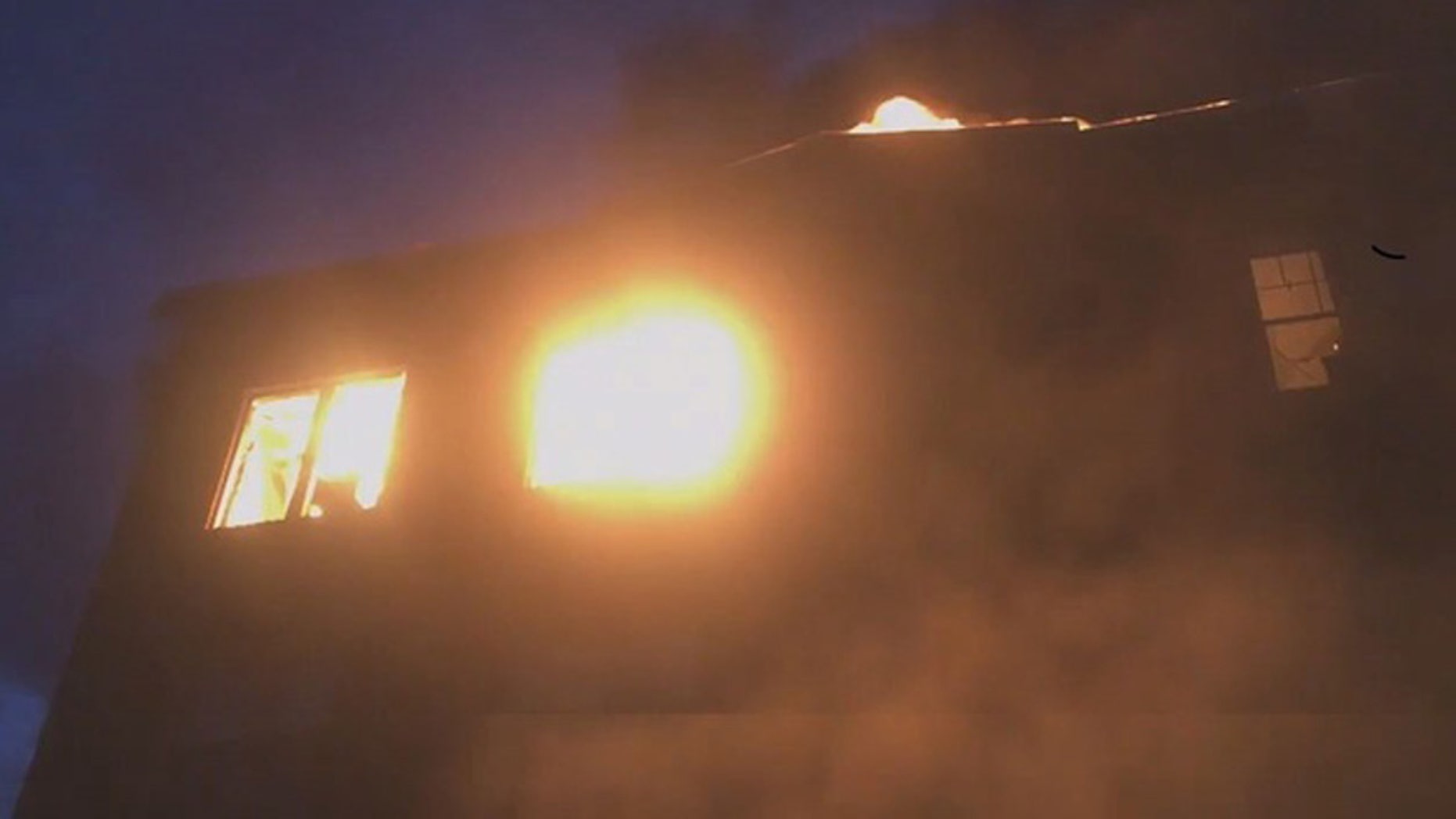 Residents of a northwest D.C. apartment building jumped from windows to escape a three-alarm fire early Saturday morning.
Over 100 firefighters battled flames that engulfed the building in the 1300 block of Peabody Street NW, and the blaze left over 200 people without a place to live.
Firefighters rushed to the scene when the blaze broke out around 3 a.m. Saturday. The fire started in the building's attic before spreading to several top-floor apartments. In all, 55 units were destroyed.
The firefighters used ladders to rescue residents from their apartments. Several stranded residents jumped from second-floor windows, and fire crews were able to catch them safely.
Four firefighters and one resident were transported to a local hospital with minor injuries, but no serious injuries have been reported.
The Red Cross was at the scene assisting displaced residents, and they say 148 people were seeking shelter at the Emery Rec Center on Georgia Avenue NW.
D.C. Mayor Muriel Bowser commended the firefighters for ensuring there was no loss of life as a result of the massive blaze.