14 injured, 3 critically, in blaze at Los Angeles hotel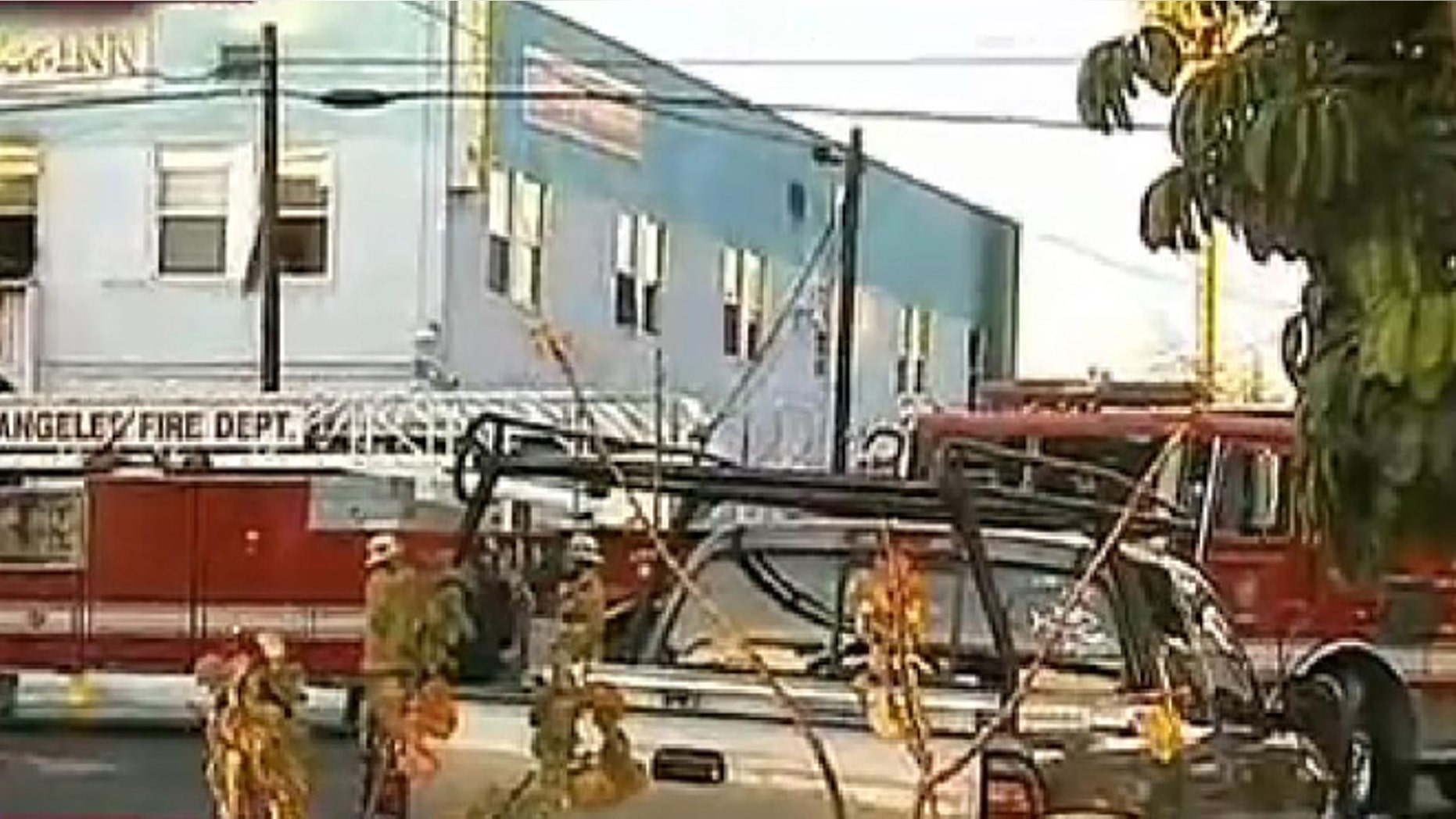 LOS ANGELES – Fire roared through a 90-year-old residential hotel in Los Angeles' harbor area early Tuesday, injuring 14 people, three of them critically.
People hung out of windows of the San Pedro Inn after the fire broke out at about 3:30 a.m., and one woman jumped from a second-story window and may have broken bones, Fire Department spokesman Erik Scott said.
Other residents were threatening to jump, he said.
"Firefighters immediately threw ladders and rescued them from ledges," he said.
Firefighters returning from a nearby medical call saw smoke at the hotel before any 911 call had been received, Scott said.
It took 150 firefighters 34 minutes to extinguish the blaze, which spread rapidly through the 1923 building and sent flames soaring through the roof.
Fourteen people were hurt and 12 of them were sent to hospitals, including three in critical condition from burns or smoke inhalation, Scott said. The injured included a police officer who was helping residents and suffered smoke inhalation.
Firefighters also gave oxygen to a cat and looked for a missing Chihuahua.
The hotel had fire alarms but it was unclear if it had any sprinklers, Scott said.
Arson investigators were sent to the scene because of the fire's size and how quickly it spread, he said. The cause of the blaze wasn't immediately known.