13 United Airlines flight attendants file federal complaint against company over firings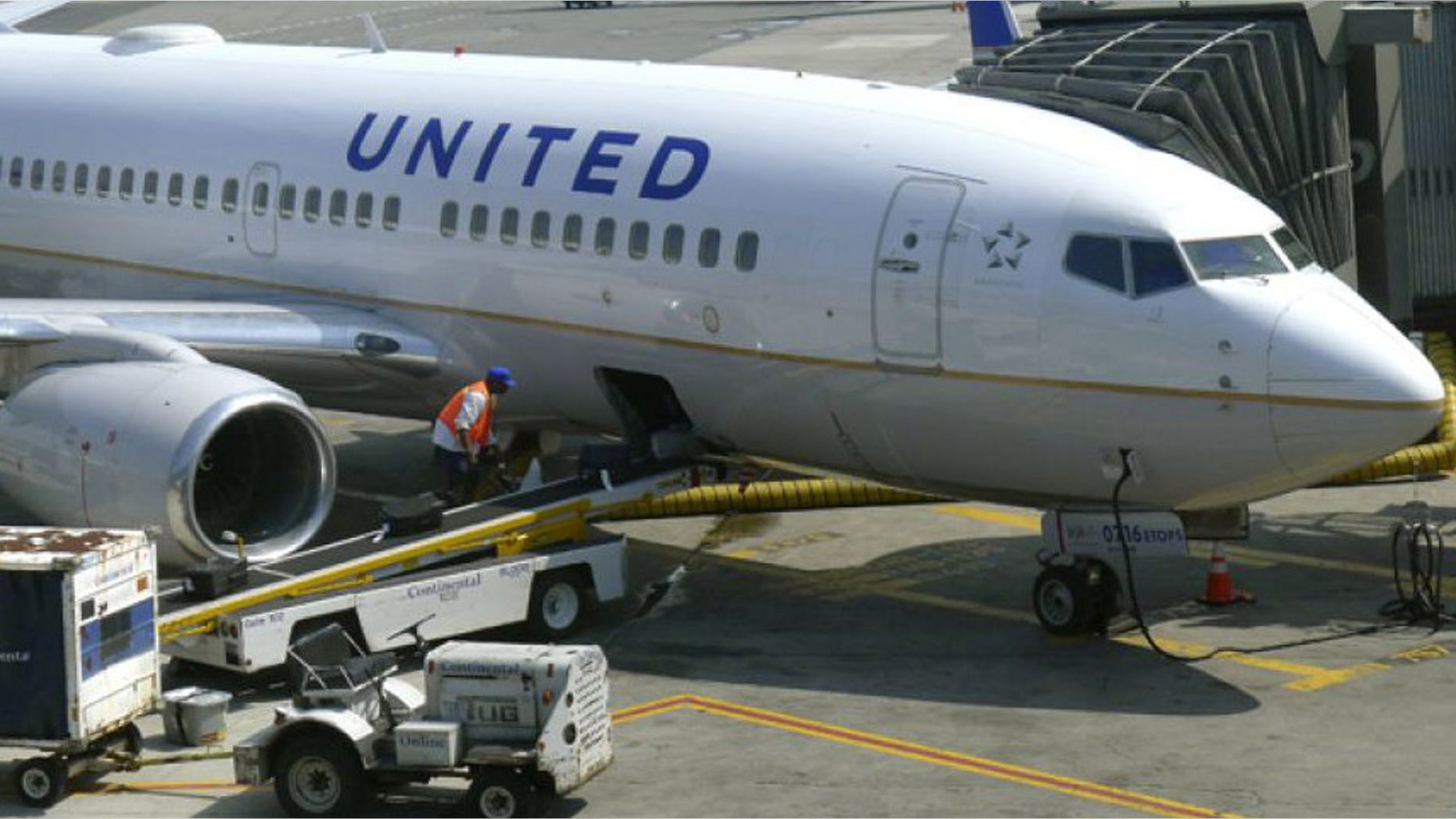 Several United Airlines flight attendants filed a federal complaint Wednesday against the company saying they were fired for refusing to fly after spotting the words "BYE BYE" with a pair of faces sprawled on it on a plane traveling from San Francisco to Hong Kong.
Thirteen flight attendants filed the complaint with the U.S. Department of Labor saying the drawings included images that were "menacing."
The drawings were traced on the plane's tail cone and included one smiling face and another "devilish" face with closed eyes and a tongue sticking out.
The complaint says the flight attendants sought additional security measures and wanted the plane's more than 300 passengers taken off the July 14 flight for a sweep.
It says they were fired in retaliation for "exactly what the flying public would expect from a group of highly experienced airline professionals.
The flight attendants said they were working in the wake of the disappearance of Malaysian Flight 370 and a possible phone-and-laptop-bomb warning a week earlier from the Transportation Security Administration.
"Given the gravity of the risk involved — the lives of passengers and crew alike — we were not willing to bow to United's pressure to ignore an unresolved security threat even though the company made clear that we risked losing our jobs," flight attendant Grace Lam said in a statement.
United said Wednesday in response to the complaint that the flight attendants' fears were addressed. It said a thorough investigation that complied with Federal Aviation Administration rules was conducted and no threat was found.
"All of FAA's and United's own safety procedures were followed, including a comprehensive safety sweep prior to boarding, and the pilots, mechanics and safety leaders deemed the aircraft entirely safe to fly," spokeswoman Christen David said in a written statement.
The Associated Press contributed to this report/