1-year-old girl dies after adoptive father forgets her 'all day' in truck, police say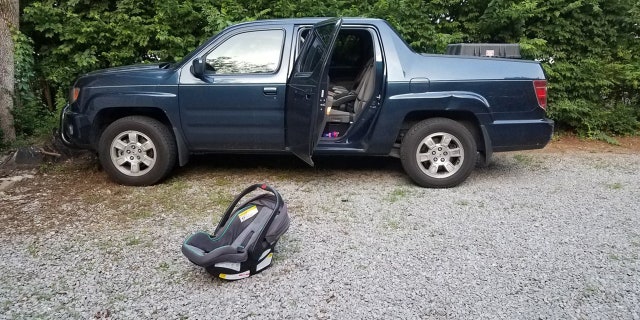 NEWYou can now listen to Fox News articles!
A 1-year-old girl died Wednesday after her adoptive father left her inside a hot pickup truck "all day," authorities said.
Metro Nashville Police said the adoptive mother discovered the baby inside the truck, which was parked outside their East Nashville home.
The child was taken to Vanderbilt University Medical Center, where she was pronounced dead on arrival.
The adoptive father dropped a sibling off at daycare earlier and reportedly forgot the infant was still in her car seat after returning home, police said.
Authorities said their investigation would go on through the night. It was unclear whether the adoptive father would face charges.
The identities of the girl and her parents have not been released.
Further details about the case were not available.