1 dead, at least 15 injured in tour bus rollover outside Washington, DC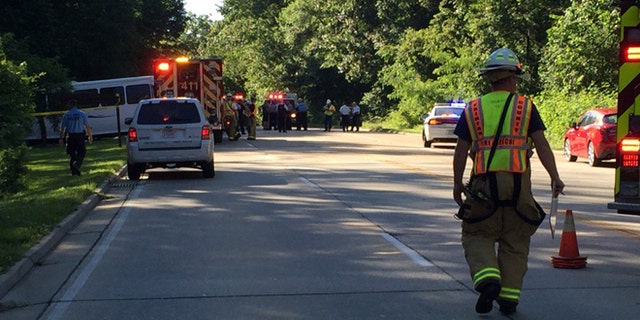 One person was killed and at least 15 were injured after a tour bus overturned on the George Washington Parkway southeast of Washington D.C. on Tuesday afternoon, police said.
The crash happened around 5:10 p.m. just north of the Mount Vernon Estate in Mt. Vernon, Va., law enforcement officials said.
The accident involved a shuttle-sized tour bus and another vehicle, U.S. Park Police said.
"The bus, carrying Chinese nationals, had 18 passengers plus the driver. The passenger car had two occupants," US Park Police said in a statement.
The person who died was a bus passenger, police said.
Fifteen people were taken to a local hospital, where three are in critical condition, police said.
As many as 20 witnesses helped push the bus upright to free passengers that were trapped, the Post reported.
The parkway has been closed in both directions in the area until further notice, the Virginia Department of Transportation said on Twitter.
Click for more from Fox5DC.com.