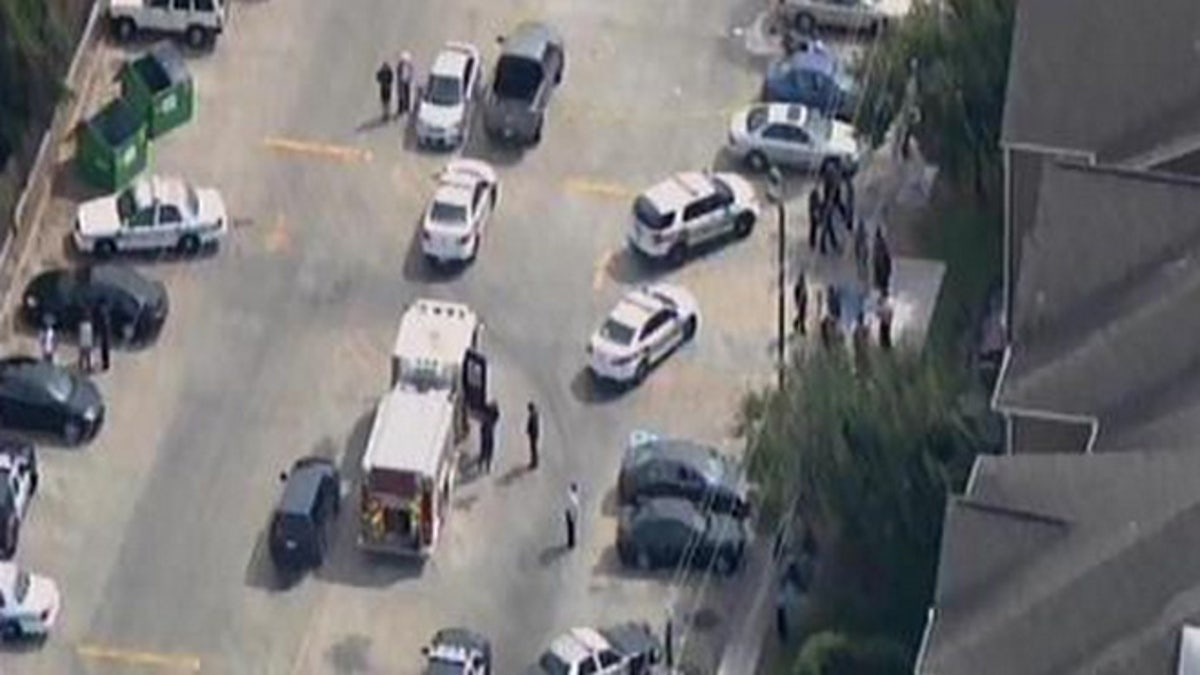 One student was killed and another person wounded during a shooting outside a Texas Southern University housing complex on Friday, police said.
University President John Rudley says the student who died was a freshman at the school. The other person who was shot is hospitalized in stable condition, according to Houston police. Their names have not been released.
Police say two people have been detained for questioning. Rudley says the school is no longer on lockdown and classes will resume Monday.
The shooting was reported around 11:30 a.m. at University Courtyard Apartments.
Police and emergency vehicles were at the scene, though no additional details were available.
The incident occurred just hours after another shooting near the same housing complex. The university said in a statement posted on its website that the earlier shooting occurred early Friday morning, and that the school was increasing police presence on campus. No other details were immediately available and it's not clear if the shootings are linked.
The university has about 9,700 students.
Click for more from Fox26Houston.com
The Associated Press contributed to this report