Young woman speaks out against Six Flags' 'sexist' dress code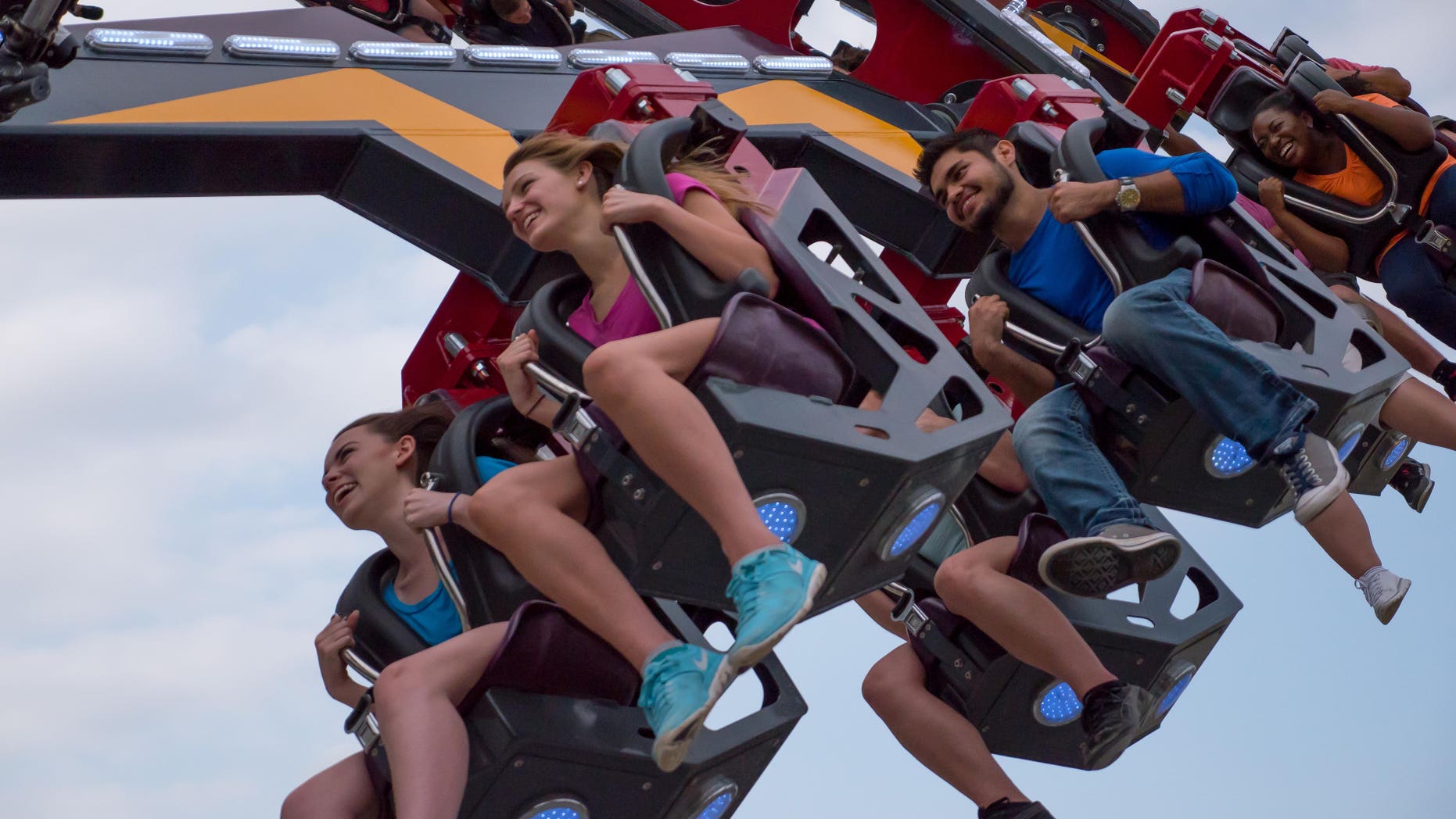 A New Jersey woman is speaking out against Six Flags theme park's alleged double treatment of female guests and its 'sexist' dress code policy.
Bina Ramesh was celebrating her 22nd birthday at Six Flags Great Adventure in Jackson, N.J. on July 10. In the 95 degree summer heat, the young woman donned a grey V-neck tee shirt and jean shorts.
In the morning, Ramesh says, she had no trouble getting in with a group of friends. But later in the day, the security guards at the gate took issue with her attire.
"I was re-entering the park with my friends after I was already admitted earlier that day," Bina told Seventeen.com. "I had forgotten something in the car. Going back in, I had to go through the metal detectors again, which had lights that picked up the neon light blue bralette I was wearing under my T-shirt."
Ramesh says a male security guard was staring at her and asked her to stop at the metal detector while he went to get a female secrutiy guard. The second guard told Ramesh that her shirt was "inappropriate" and "against park rules."
"I was so upset and angry," Ramesh said. "My mother saw me leave the house this morning and she didn't think it was inappropriate. And how could I have been let in earlier that day by a female guard? Now suddenly the rules have changed when there's a male guard paying closer attention to my cleavage?"
Initially, the guard offered Ramesh an opportunity to be escorted to a park gift shop where she could buy an appropriate shirt and return to the group-- which she considered a strange tactic to push pricey merchandise.
While the group was figuring out how to handle the situation at the entrance, Ramesh's friend spotted a man entering Six Flags wearing a see-through shirt with cut-outs where his nipples were. She questioned why that man was allowed to enter.
The security guard reportedly replied, "It's different. He's a boy and doesn't have boobs."
In a post on Facebook, Ramesh shared her experience, while accusing  the park of adhering to "a world of ridiculous double standards and sexism." She was thankful that one of her male friends—who was wearing a regular crew-neck tee shirt—was able to swap with her so the whole group could go back inside.
Her post has since been liked hundreds of times and received many supportive comments.
"I'm so glad that people felt as angry as my friends are I about the situation,"  Ramesh told Seventeen.com. "But this double standard needs to change."
She decided to speak out in hopes that the park will change its policy or at least acknowledge the double-standard when it comes to male and female dress codes.
Online, Six Flag's official dress policy states:
"In keeping with our family-friendly environment, and for safety reasons, Six Flags enforces a dress code. Proper attire must be worn in the park at all times, including shirts and appropriate footwear. Clothing or tattoos with offensive language or graphics are not permitted at any time. Examples of clothing not permitted are those displaying: Profanity, Pornography, Graphic violence, Support of drugs and drug use, Gang symbols, Promotion of discrimination against any group. Bathing suits may be worn only in water park areas."
The code does not specfically address cleavage or colorful bralettes-- that are visible in any type of light.
Week later, Six Flags Great Adventure apologized to Ramesh and says that the guards who ordered her to change clothing were in the wrong.
A spokeswoman for the park told FoxNews.com "We apologize for any inconvenience we may have caused Ms. Ramesh. We strive to maintain a family-friendly environment and similar to many other public venues, we have a dress code.
Our team members are trained, and then asked to use their good judgement in carrying out our policies, which did not occur in this case. She should not have been denied entry. Ms. Ramesh accepted our apology and since she is a season pass holder, we have invited her friends to join her as our guests."