Woman goes on racist, homophobic rant on plane, reportedly threatens a flight attendant
An anonymous woman has made headlines across the internet for going on an expletive-filled tirade full of racist and homophobic slurs against her male seatmate.
The incident occurred on Nov. 2 on a domestic U.S. flight, and the woman began her rant soon before the aircraft landed at Los Angeles International Airport, according to the Mirror.
The identity of the passenger, and airline on which the event unfolded, remains unknown at this time. It also remains unclear what exactly triggered her outburst.
STRESSED JET2 COPILOT TO BLAME FOR DAMAGING AIRCRAFT TAIL STRIKE DURING LANDING, REPORT REVEALS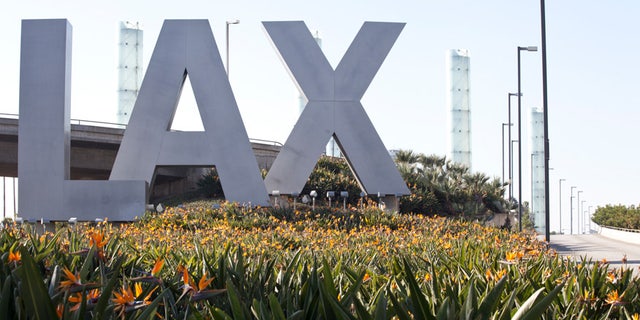 In video footage obtained by Fox News, the woman is seated as she begins to shout and curse, before moving to stand up the aisle, leaning closely into the personal space of her male seatmate.
Wearing a yellow printed hair wrap, tan jacket and dark pants, she repeatedly tells the man to "shut the f---k up," as she hurls a nonstop slew of derogatory insults into his face.
The passenger who filmed the rant further divulged to the Mirror that the women's unruly behavior actually began ahead of the meltdown.
FOLLOW US ON FACEBOOK FOR MORE FOX LIFESTYLE NEWS
"Shortly before this video was filmed she threatened a flight attendant who appeared to come up and try to calm her after other attendants had been unsuccessful," the source said. "That flight attendant called for ground control and I assume the police did end up escorting her off the flight once we landed.
"She used racially tinged language and homophobic slurs on flight personnel as well as passengers," they added.
It remains unclear if the woman faced any criminal repercussions for her actions upon deplaning.
Reps for the Los Angeles Airport Police did not immediately return Fox News' request for comment on the story.