Stressed Jet2 copilot to blame for damaging aircraft tail strike during landing, report reveals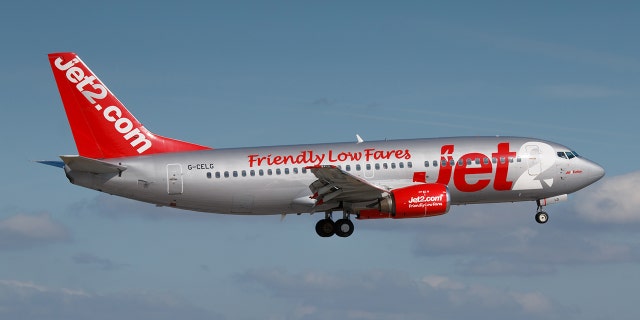 A stressed Jet2 copilot is to blame for a botched landing that damaged an aircraft last year, according to a new report.
The plane had flown from Leeds Bradford Airport in England on its way to Alicante–Elche Airport in Spain on April 10, 2017, when the incident occurred.
Due to an "incorrect pitch position" at the time of landing, the plane's tail area struck the runway and suffered "significant damage," according to a report from the Aviation Safety Network.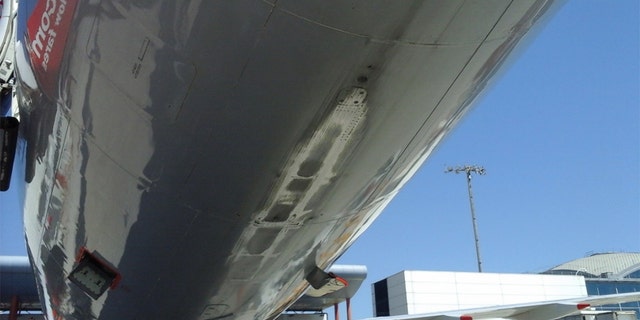 FLYBE PLANE PLUNGES 500 FEET IN 18 SECONDS AFTER AUTOPILOT SET TO 'ALTITUDE ZERO'
None of the 238 passengers on board were injured, but the aircraft's underside was damaged from the impact, including the rear sewage drainage probe, VHF antenna and part of the hold, Leeds Live reports.
The copilot, who was fired after the botched landing, was in the process of completing his final check to complete his line training at the time, which required him to fly the plane for the whole route with the supervision of a captain and training captain.
The 36-year-old, who had worked for Jet2 for two years, reportedly had not slept well for several nights prior to the flight and was under a lot of stress due to his final training and pressure from the airline, the report claims, per Leeds Live.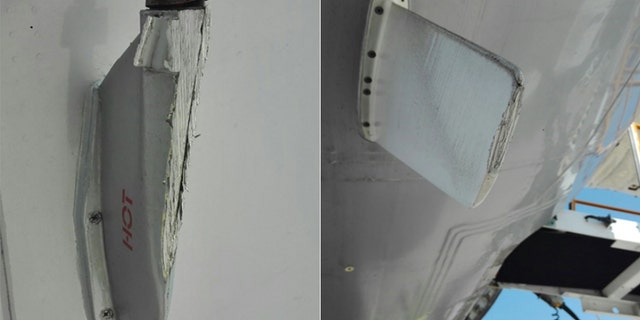 The report also revealed the "tail strike" could've been avoided had the captain taken control of the aircraft sooner, though it's believed he was hesitant because "if he had taken control earlier the copilot would have failed his final line check immediately," according to the training captain.
FOLLOW US ON FACEBOOK FOR MORE FOX LIFESTYLE NEWS
A spokesperson for Jet2 told Leeds Live: "In April 2017, one of our aircraft was involved in an incident when landing at Alicante Airport. The aircraft taxied to the stand as normal and there were no injuries. As is standard procedure, The Spanish Civil Aviation Accident and Incident Investigation Commission have carried out an investigation, which we have fully co-operated with."