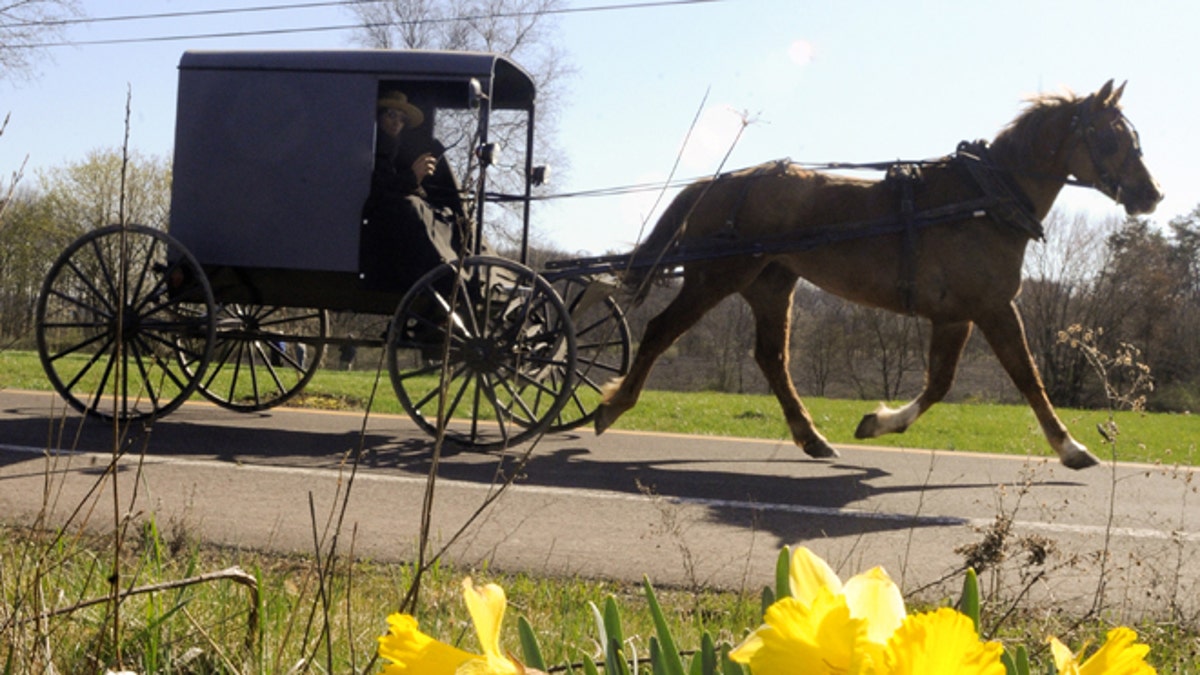 LANCASTER, Pa. – The harvest season is nearing its glorious end, and the culture, architecture and history of Pennsylvania's Amish country can be seen for free in Lancaster County, where many Amish settled starting in the early 1700s.
The region's central city is Lancaster, which features a wonderful central market, galleries and antique stores, is 110 miles (176 kilometers) north of Washington and about 70 miles (112 kilometers) west of Philadelphia. The surrounding countryside features quaint and quirky towns such as Bird-in-Hand, Ephrata, Intercourse and Strasburg.
The region is well aware of its draw, having established large, modern outlet malls as well as shops selling Amish goods, not to mention an amusement park — Dutch Wonderland — that draws children and their parents from all around, but the region is not without plenty of attractions that cost visitors nothing at all.
THE QUILT MUSEUM
Located about 10 miles (16 kilometers) east of Lancaster, this small museum features antique and modern quilts, information about quilt making, and a gift shop with folk objects and art. The current exhibit is "A Showcase of Quilts: Dazzling Contemporary Creations." Details at: http://www.ocsquiltmuseum.com/index.php
MASCOT MILL and RESSLER FAMILY HOME
This water-powered grain mill and 1855 home are in the heart of an Amish community. The stone building and antique machinery still grinds corn for local Amish farmers. You can picnic along the creek, and the foundation that runs the mill also publishes a series of local history pamphlets. The original mill was built in the 1730s. Located about 8 miles (12.8 kilometers) northeast of Lancaster. Details at: http://www.resslermill.com/pages/home.html
COVERED BRIDGE DRIVING TOUR
There are 25 covered bridges in the area, and one of several tours starts in the town of Ephrata, which is also home to the Ephrata Cloister, an early communal society. Another tour goes through the town of Christina, which played a major role in the history of the Underground Railroad. You can visit the Pool Forge Covered Bridge, where President James Buchanan supposedly met his fiancee, and Bitzer's Mill Bridge, built in 1846 at a reported cost of $1115. Along the way you'll see one-room schoolhouses, sweet shops, and plenty of beautiful countryside. Details: http://www.padutchcountry.com/activities/covered-bridges-driving-tours.asp
LITITZ MORAVIAN CHURCH SQUARE ARCHIVES & MUSEUM
This archive and museum features diaries, ledgers, textiles, clothing and furniture of the early Lititz community, which was organized in 1749. There is also a large collection of early musical instruments. During the Revolutionary War, one stone building was commandeered by General George Washington as a hospital. Located nine miles (14.5 kilometers) north of Lancaster. Open Friday and Saturday, 11 a.m. to 2 p.m., or by advance appointment. Details: http://www.lititzmoravian.org/newContent.aspx?ID=123
MENNONITE INFORMATION CENTER
This small museum features a short film about the faith and life of the Mennonites and Amish, an exhibit, and a bookstore. Also features a list of Mennonite Bed & Breakfasts in the area, and working farms that accept visitors. They also offer guided tours of the area. Located in Lancaster. Details: http://www.mennoniteinfoctr.com/