Why you might not want to fly American right now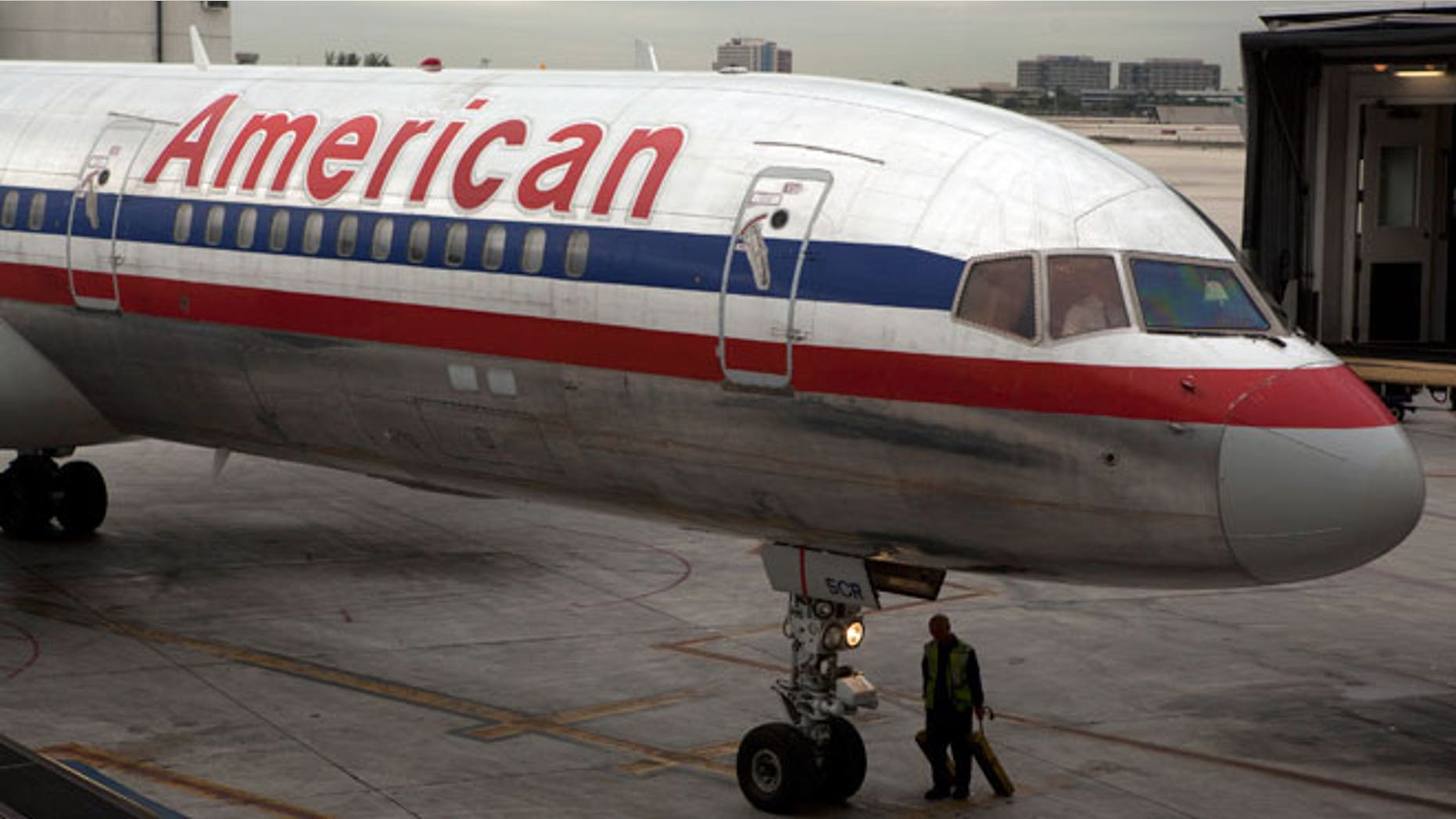 If you have plans to fly American Airlines this fall you may want to reconsider.
As American works through its bankruptcy proceedings, labor strife between the pilots and management is starting to heat up --and passengers are beginning to pay the price.
The airline expects to cancel up to 2 percent of its total flights through the end of October because of the disputes. Pilots and crew are calling in sick or delaying fights by getting into a fight with one another, and last-minute maintenance calls are mucking up schedules.
On Wednesday, an American flight was delayed up to four hours out of John F. Kennedy International Airport after two flight attendants got into a verbal argument. The plane eventually returned to the gate and a new flight crew took over.
Bruce Hicks, a spokesman for the airline's parent company AMR Corp. says sick leave for pilots is 20 percent higher than a year ago and says pilots call in maintenance requests, often right before takeoff.
The Allied Pilots Association, the union that represents the 11,000 pilots of American Airlines, says the pilots are not to blame for these mishaps. It blames the cancelations on company mismanagement and problems with old planes.
"APA members are experienced professionals who conduct themselves as professionals under whatever circumstances they encounter. Any negative impact on our airline's operational integrity is of management's own making."
These types of issues are creating serious delays in passengers' air travel.
"When these things occur they have a trickle down effects. A flight delay in New York can cause a flight later on in the day in San Francisco to be delayed,"  said Rick Seaney, co-founder of FareCompare.com.
Airline experts say it's so bad that they're recommending not flying on American unless you have to be there.
"I would tell them if they are going to a funeral, a wedding something that they absolutely have to go they might think twice," said George Hobica of Airfarewatchdog.com.
Yet others like Tim Winship, who runs travel website FrequentFlier.com. cautions now is not the time to pile on a beleaguered airline.
"They need the business more than ever," he said. "I'd hate to be one of the nails in their coffin."
Seaney does note that problems like delayed flights are not happening all the time. "My guess is that a bulk of pilots aren't really happy that this is occurring but all it takes is a handful or people." Seaney doesn't believe this problem will be long lasting. "One of the two will relent a little bit. I don't know which it will be. It's not in the best interest of either management or the pilots to continue," he added.
This isn't the first time pilots and crew have taken out the labor disputes out on the passenger. Delta, Northwest and United Airlines all have had long negotiations between management and unions.
Last September,  the union for US Airways pilots was ordered by a federal judge to stop disrupting flights to make them late. In 2008, a judge determined that United Airlines pilots carried out illegal sickouts and slowdowns and ordered them to stop.
"The pilots and management of American have a tenure history of being in each other's throat. This isn't something new," said Seaney.
So what happens if you have to fly on American?
"Try and come early. It will increase your chances of getting there by arriving at the airport 3 or 4 hours early," said Hobica.
They say the number of canceled flights is still small and that American can find room on other planes for displaced passengers.
Hobica says that if American Airlines cancels a flight passengers are entitled to receive a full refund or a voucher for the full amount.
"People shouldn't be coerced into accepting a flight that no longer makes any sense to them."
You may get your money back, but not your time.
The Associated Press contributed to this report.