Which airline is the cheapest? Here's the answer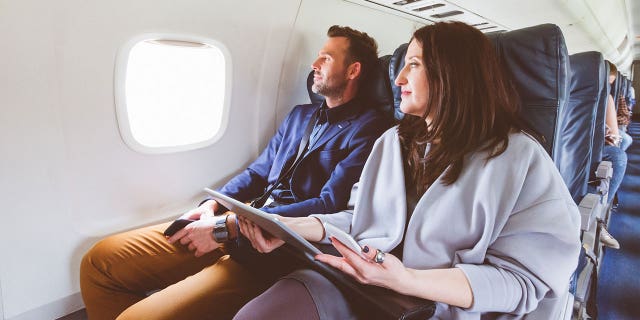 Which airline is the cheapest? Easy: All of them.
Wait, let me rephrase that: Any airline can be the cheapest, depending where and when you fly, and there's a simple trick to finding the cheapest airline every time you shop.
Aren't the ultra-discounters always cheapest?
Allegiant, Frontier and Spirit often have dirt-cheap fares — don't feel bad for them; they make lots of money on everything from bag fees to soft drinks and seat selection — but they are not always the cheapest. Take a look at these round-trip prices for flights in mid-February, which were found earlier this week. (But keep in mind, fares can and do change quickly.)
New York to Ft. Lauderdale:
JetBlue: $137
Spirit: $142
HOW TO TRAVEL WITH JUST A CARRY-ON BAG
This may seem surprising, considering Ft. Lauderdale is one of Spirit's operating base cities, but that's how the fares worked out in this scenario. Let's look at another example, with these round-trip fares from Alaska Airlines and Spirit in February.
San Francisco/Oakland to Los Angeles:
Here's yet another instace of a larger carrier offering a cheaper round-trip flight than Spirit.
Chicago to Houston:
The fares are almost identical but the edge goes to – surprise, the big carrier. Please not that we're not suggesting Spirit doesn't have good deals; it often does, and sometimes its fares are vastly cheaper. But that's the point — Spirit and other super-cheap airlines are often cheaper, but not always cheaper.
5 TIPS FOR GETTING THROUGH THE AIRPORT QUICKER
Why would more expensive airlines ever be as cheap as an ultra-discounter?
To get you to buy their tickets, of course. Airlines know that if they don't meet or come close to the very cheapest fares, they wind up getting buried deep in the results of shoppers' search queries and no one will see their prices. On routes that matter most to airlines, they will offer competitive pricing. It's how airlines win the airfare game; shoppers win by comparing prices.
How to find the best deal for every flight?
Compare fares on an airfare comparison search site, like FareCompare or one of the many others out there. If you don't compare – e.g., you simply go to your favorite airline's website – you could still get a deal, but you also might be paying more than you have to.
Where does Southwest fit in?
Southwest is the lone U.S. airline that does not share fare data with search sites, so every smart shopper should to a two-step comparison. First, go to a comparison site and check out the best fares for your itinerary; then, in another browser window, click over to Southwest to see what it offers. Then, compare the prices then book your trip.
FOLLOW US ON FACEBOOK FOR MORE FOX LIFESTYLE NEWS
Remember, only you can say which is the best travel itinerary for you. A cheap fare helps, but it might involve a longer route than you have time for, or it arrives too early/late for your liking. Just take a moment to consider all your options, and remember that the best deals aren't reserved for only the lowest-cost carriers.