What fireworks? 12 wacky American festivals to celebrate Independence Day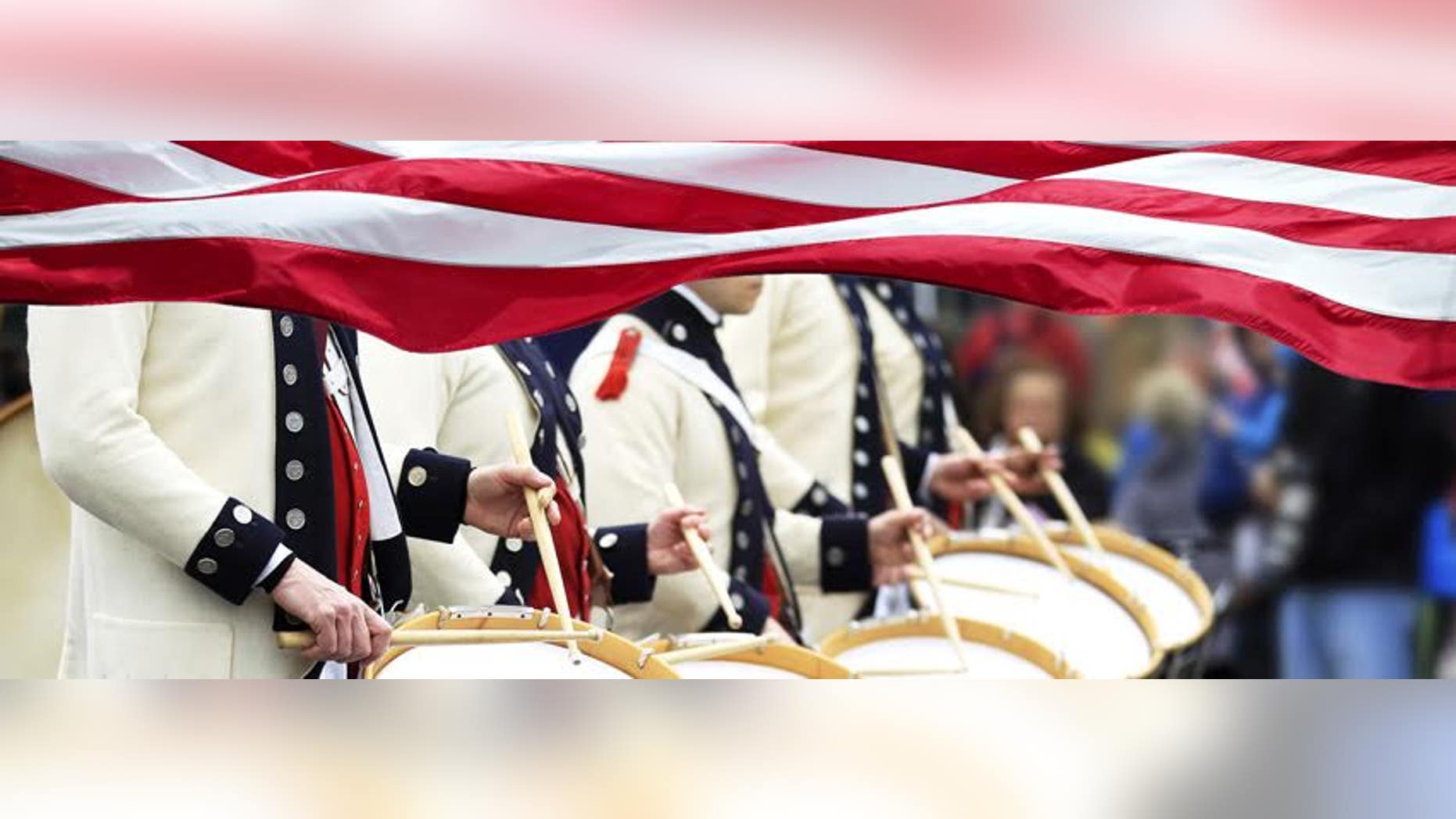 Ready to eat a big slice of pie?  Maybe you'd rather march in a parade—with your pooch--or time travel back to join the Continental Army.
If you think Independence Day (and weekend) celebrations are just about fireworks and beer, think again.  All around the country, you'll find quirky and fun celebrations in big cities and small communities. Here are 12 that fans love:
1.Dress your pet in her patriotic best for the Visionary Pets on Parade annual pet parade at the American Visionary Art Museum in Baltimore, MD.  Maybe you'll win the prize for the owner and pet look alike.  Also check out Fort McHenry National Monument  on July 2 for the concert by the U.S. Army Old Guard Fife and Drum Corps and Continental Color Guard dressed in the uniforms of the Continental Army. On July 4, "Frederick Douglas" will deliver his famous "The Meaning of July 4th for the Negro. Fort McHenry is where Francis Scott Key famously was inspired by the 1814 Battle of Baltimore to pen the Star Spangled Banner.
2. Watch lobsters race, a highpoint of Bar Harbor, ME's all-day festivities July 4  that include a July 4 parade,  a  big Seafood Festival starting at 11 a.m celebrating some of Maine's freshest seafood ,  free evening concert with amateur musicians from around the region and of course, fireworks.
3. Join the Underwater Bike Race in Beaufort, SC that traditionally is held on July 4.  After a Bike-Decorating Bonanza, divers race bikes along the starboard side of the USS Indra, sunk in 1992 as an artificial reef. The race benefits pediatric cancer research.  Later,  listen to the Marine Band play at the Marine Corps Recruit Depot at Parris Island  nearby.
4. Boston Harborfest is celebrating its 35th anniversary this year with a four-day party  July 1-4 that is said to be the country's largest Fourth of July celebration with hundreds of  activities—everything from Freedom Trail walks to live entertainment, historical reenactments and even 18th century chocolate making.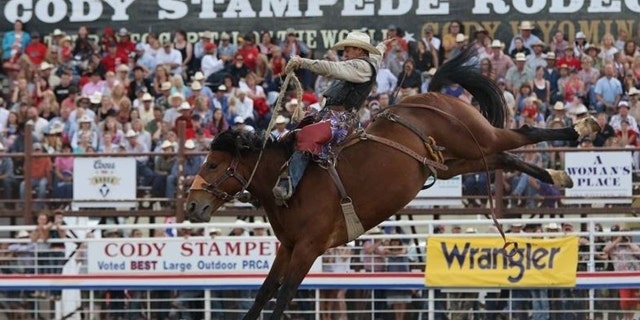 5. Dust off your cowboy boots for Cody Wyoming's five-day Cody Stampede  July 1st-4th where nearly every event celebrates horses. The nearly century-old event in a gateway town to Yellowstone National Park has it all—bull riding, pro rodeo events, a  patriotic parade,  kids' parade that celebrates Star Spangled Adventures ,  local musical performers, storytellers and more.
6. Celebrate everything peach and patriotic at the Lexington County Peach Festival   in Gilbert SC on July 4  with a peach pageant, peach recipe contest, peach delights (think peach cobbler and peach slushies) as well as a special reading of the Declaration of Independence, patriotic Peach Parade,   and an antique car and tractor show.
7. Sample extreme key lime pies at the Key West FL Key Lime Festival July 2-4 with a key lime pie eating contest, culinary tasting stroll, samplings of key lime rum, beer and specialty  cocktails, even a tour of the Key West First Legal Rum Distillery. Florida's official pie, Key Lime Pie is believed to have originated in Key West in the late 19th Century. The festival ends with a 4th of July Picnic & Fireworks  with live music, games and a Family Fun Zone.
8. Take in some speed-tree climbing, ax-throwing and log rolling contests at the Estacada Timber Festival July 3-4 in Estacada,  a historic logging town,30 miles outside of Portland, OR in the Mount Hood Territory where there's plenty of music and a carnival.     After the awards ceremony on July 4, stick around for live music and the Big Bang Fireworks Sky Show that celebrates Independence Day.
9. Wawa Welcomes America in Philadelphia, PA with a festival that starts on June 27 and lasts through July 4  with free concerts, historical ceremonies, parades and the Historic Philadelphia Block Party that fills the streets around Independence Hall with live entertainment, including a performance by the U.S. Army Band and a reading of the Declaration of Independence by Leslie Odom, Jr. – Philadelphia native and star of the Broadway blockbuster"Hamilton."
10. Cheer on the racers in Seward, Alaska July 4  for the Mount Marathon Race. It's only 3.5 miles but has an elevation gain of 3,000 feet through cliffs, steep inclines and rocks and is one of the country's oldest trail running events. You can also cheer on the racers from around the world along with thousands of others.  All are welcome to run  in  the event that is just one part of  festivities that include a parade and fireworks.
11.  Climb up a greased pole at Tuolume County California's  Gold Country Glorious July 4th Celebration  in Columbia State Park where the day starts with a black powder musket salute and  parade (a tradition since 1852) and continues with  1850s games, contests (want to pound a nail or join a tug of war?), street dance and pulled pork BBQ lunch.  While you're there, pan for gold!
12. Learn a secret military code at the re-created Continental Army encampment at Yorktown Victory Center in Virginia which tells the stories, including those of  local farmers and enslaved people, who sacrificed much for independence. Nearby at Colonial Williamsburg, experience  hearing the news of the Declaration of Independence and prepare to March to Victory, along with  the special July 4th events.
So where are you going to celebrate the Fourth?