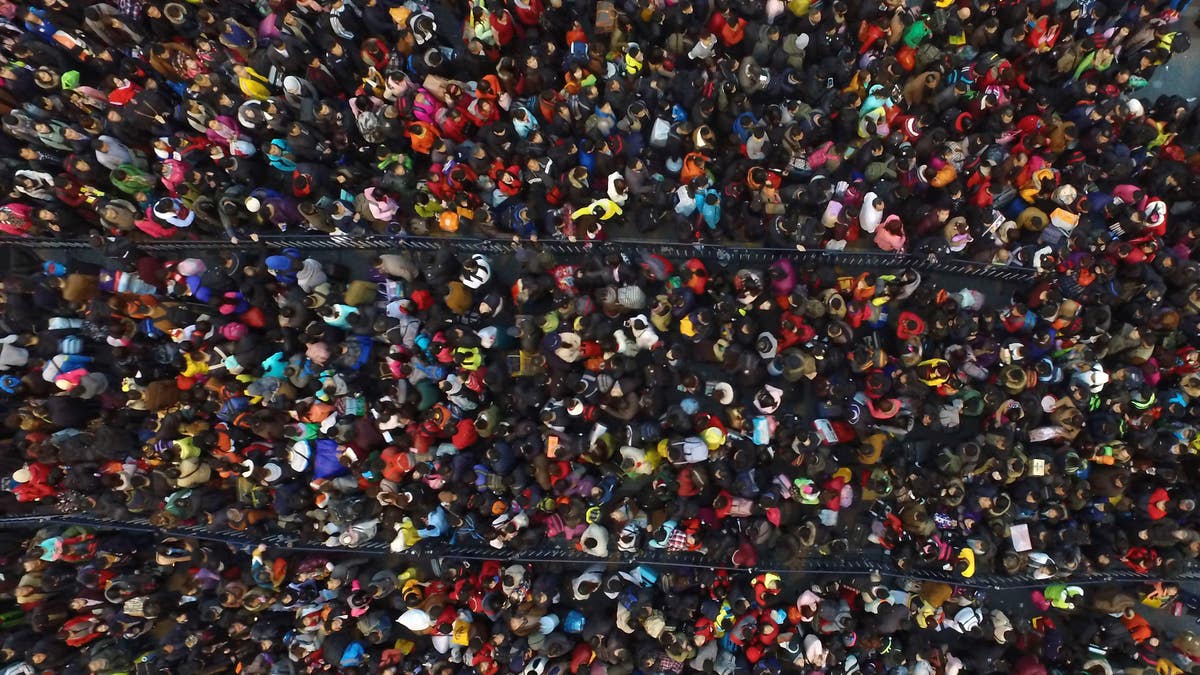 If you hate crowds, a train station in southern China might just be your idea of hell. China's Lunar New Year celebrations begin Feb. 8, and those trying to travel home ahead of the holiday via the main Guangzhou Railway Station on Monday found themselves—and at least 100,000 other people, reports the Guardian—stymied by winter weather.
With 23 trains delayed by rare snow elsewhere in the country, passengers found themselves stuck inside and around the station, where the BBC reports more than 5,000 officers were dispatched to keep an eye on them.
The Wall Street Journal reports a crowd of 34,000 was still stuck there as of Tuesday morning. It cites a mind-boggling estimate from China's Xinhua News Agency: that as many as 2.9 billion trips will be made to and from home, "via road, railway, air, and water," between the 40-day period that runs Jan. 24 to March 3; it's typically framed as the largest annual human migration on the planet.
Shanghaiist points out it's not the first time the station has been a scene of misery: Some 80,000 people were stuck there in 2013 due to a landslide.
(This has been called the "largest human gathering in history.")
This article originally appeared on Newser: When 100K People Get Stuck at One Train Station
More From Newser