Victoria's Secret model Kelly Gale: I'm a member of the Mile High Club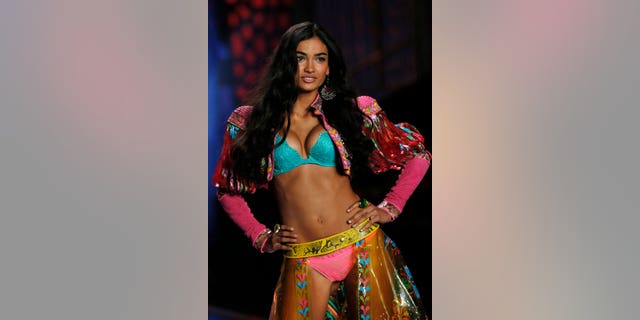 Victoria's Secret bombshell Kelly Gale is a member of the Mile High Club.
When asked if she had ever gotten intimate in the skies, the model revealed Wednesday on Australia's "Kyle and Jackie O Show" that she and boyfriend Johannes Jarl were once spotted coming out of an airplane bathroom together.
PASSENGERS SAY TOMMY LEE AND GIRLFRIEND JOINED MILE HIGH CLUB ON HOUR-LONG FLIGHT
"I feel like it's something you kind of have to do," the 22-year-old said, adding she laughed off the shocking exit.
Born in Sweden, Gale — who recently participated in Virgin Atlantic's first-ever in-flight runway show — has walked in the Victoria's Secret Fashion Show for the past four years.
FOLLOW US ON FACEBOOK FOR MORE FOX LIFESTYLE NEWS
She and Jarl have been together since high school.
"He's Swedish and he's the most Swedish-looking guy you'd ever meet," Gale said. "He's tall with white long hair, like a surfer."
This article originally appeared in The New York Post.