Velas Resorts' billionaire birthday package defines over the top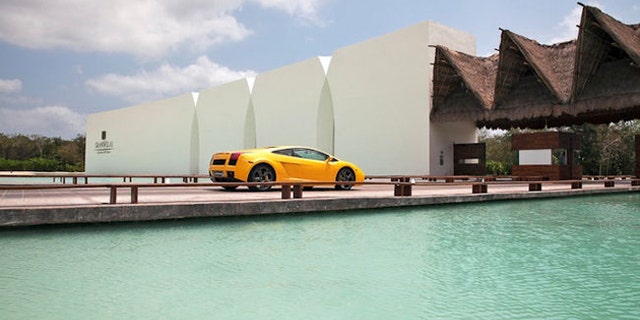 Edible gold. A social media concierge. A Pitbull concert.
Not all celebrations are created equally, and for proof look no further than the lavish arrangements that define Velas Resorts' Billionaire Birthday package.
The three-night, $2 million Billionaire's Birthday package, which Velas said is ideally suited for sweet 16 parties and commemorating quinceañeras and Bar and Bat Mitzvahs, is nothing if not over the top.
Just for starters, it includes roundtrip transportation by private jet, and a check-in complete with edible gold popsicles and gift bags whose goodies include Apple iWatches.
Accommodations are in the resorts' two-bedroom presidential suites.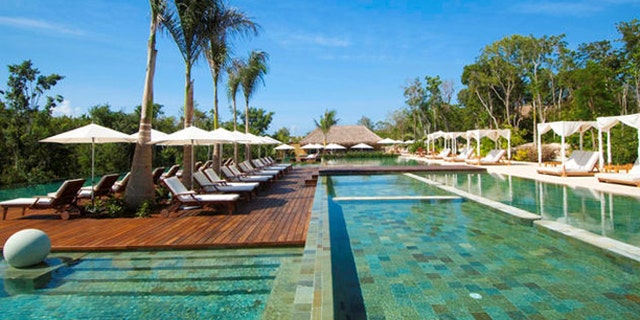 Package perks include in-suite breakfast for 10, a concert featuring Maroon 5 and Pitbull, a beach party for up to 300 guests, a dress designed by the Mexican fashion designer Pineda Covalin, a fireworks show and a skydiving experience.
Guests can also rent some serious bling through Velas' Rent Your Rock program, choosing from a collection that includes a four-carat yellow canary diamond.
The package is available at Velas' Riviera Maya and Riviera Nayarit properties.
For wedding celebrations, Velas provides live streaming and drone filming of wedding celebrations at its Riviera Maya, Riviera Nayarit and Puerto Vallarta resorts.
Live streams of up to 60 minutes can be watched by as many as 2,000 viewers, Velas said, adding that a "social media concierge" will post real-time images on social media outlets followed by a Pinterest board compiling the images.
The drone filming includes the services film crew, 10 hours of recording and a five-minute video of the ceremony.
Velas also offers live wedding paintings though an agreement with Antología by Fornari, a company that specializes in live-event painting.
For more information, contact Velas Resorts at www.grandvelas.com.
More from TravelPulse:
Passenger Removed from JetBlue Flight After Confronting Texas Governor
Our 5 Biggest Hotel Pet Peeves
5 Ship-Shape Ways To Stay Fit During Your Cruise Vacation
Where To Find The Lowest-Priced Beer In The World
Are Mass Travel Advertisements Turning People Off?