Universal Studios Hollywood sets opening date for 'Walking Dead' attraction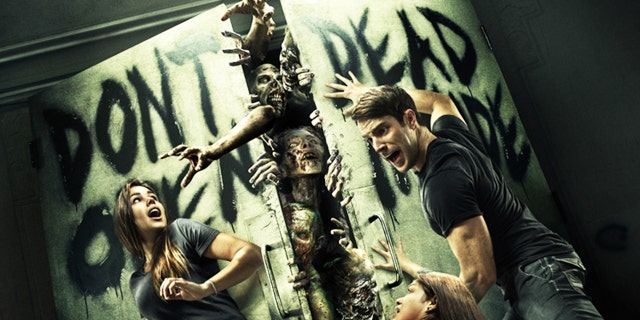 NEWYou can now listen to Fox News articles!
On Wednesday, officials from Universal Studios Hollywood announced that the amusement park's new attraction based on the hit show "The Walking Dead" will open to the public on July 4.
The announcement was made by Universal Studios Hollywood through the theme park's official YouTube page, which also shared an in-depth look at how the zombies would be made and the mindset of the attraction's creators.
The new "Walking Dead" attraction will be found near the main entry point of Universal Studios Hollywood in a custom-built complex designed specifically for the attraction. Unlike the themed mazes found at the park's annual Halloween Horror Nights based on the hit television show, the new "Walking Dead" attraction will be open all year.
More from TravelPulse
Paradise on The Grand Canyon's North Rim
A Famous Hotspot for Shell Collecting
The Annual Bahamas Summer Boating Fling is Gearing up
Eradicate the Lionfish in the Cayman Islands
A Luxurious Spa Treatment to Soothe Away Stress
Using a mix of actors portraying zombies and animatronic creatures based on actual zombies from the show, guests to the amusement park will be fully immersed in the "Walking Dead" experience.
"It's very exciting to be able to make the attraction as 100 percent authentic as possible," "Walking Dead" executive producer Greg Nicotero said in the video above.
"We're getting the chance to utilize molds that were created specifically for the show and translate them into parts of the attraction. We're creating animatronic walkers that guests will be able to see. It's never been done before. It's one-of-a-kind, state-of-the-art, and I can't wait."