Orlando theme parks get set to launch cool, new summer attractions
There is no sound quite like that of children expressing their delight for the arrival of summer - except maybe when they're told they're going to Orlando for vacation. The number one tourist destination in the U.S. continues to draw tens of thousands of visitors to its many attractions, the most popular of which are theme parks.
This year the big three - Walt Disney World, Universal Orlando, and SeaWorld Orlando - are prepared to entertain crowds with exciting new experiences of monstrous proportions that are definitely more than meets the eye.
1. SeaWorld Orlando - Antarctica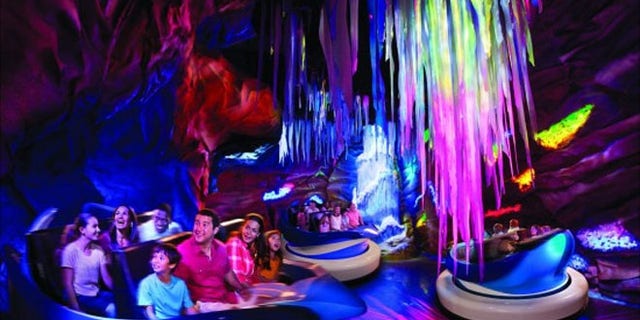 SeaWorld Orlando will soon debut a "cool" new way to beat that heat inside Antarctica: Empire of the Penguin, a new "realm" that's the theme park's largest expansion in the company's 50-year history. Featuring an iceberg-themed area, restaurant, and high-tech new immersive trackless ride that drops temperatures in the 30's (colder than Florida gets in the winter), Antarctica will certainly turn heads when it officially debuts on May 24.
The attraction is topped with 50-foot peaks that aims to bring guests to the South Pole - a far stretch from Orlando's tropical climate. The Empire of the Penguin ride will be filled with colorful visuals as guests soar on high-tech vehicles through icy environments, following a penguin named Puck.
"It's unlike anything else in the world," said SeaWorld Orlando president Terry Prather. "This new attraction is something that could only be created by SeaWorld because of our expertise with animals." SeaWorld's attractions are always more than just thrills, also including environmentally-conscious messages.
"Each area of our park tells a chapter in the SeaWorld story through our connections to nature," Prather said. "Antarctica's chapter is about the strength and power of family - the human family and the penguin family. Antarctica also tells a very different visual story of scale, realism and detail yet to be seen at SeaWorld. It is completely immersive, you are entering a different continent when you walk into the space. It's really the next chapter for our company."
2. Universal Orlando - Transformers: The Ride 3D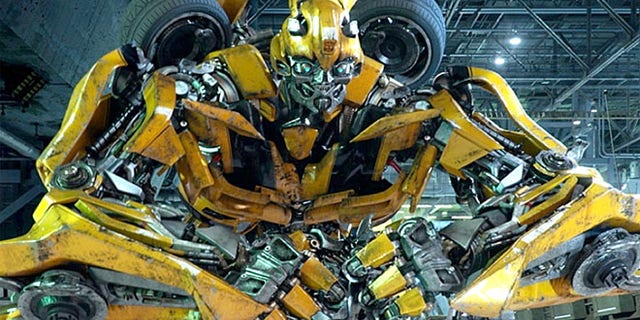 Those looking for the biggest new thrills will find them at Universal Studios Florida on June 20 when Transformers: The Ride 3D opens. This highly-anticipated attraction has already been a hit at Universal's parks in Singapore and California, and is now set to debut in Orlando as the best of its kind.
"It's been such a phenomenon in our two other parks," said senior vice president of Universal Creative, Thierry Coup. "The response has been tremendous. There's a huge fan base for Transformers. […] It brings us the ability to put our guests in that world."
Through use of wildly roaming motion simulator vehicles and the latest super high definition projection technology, Universal brings the world of "Transformers" out of director Michael Bay's films and into real life, presenting its robots in disguise at life size, towering up to 60 feet tall, all in 3D.
Utilizing the same teams of vendors, artists, and engineers as in the other two locations, Universal has impressively transformed a formerly unused soundstage into the new attraction in less than a year. "That was really the only way to supercharge and put this installation on turbo mode," said Coup. "We've worked very hard, very long hours. It's certainly a record. This is a tour-de-force in our business. Nothing this complicated has ever been built in 11 months, so it's pretty amazing."
And guests visiting Universal Orlando this summer can not only ride through the Transformers experience, but also meet and get a picture with Optimus Prime, Bumblebee, and Megatron.
3. Walt Disney World - Monstrous Summer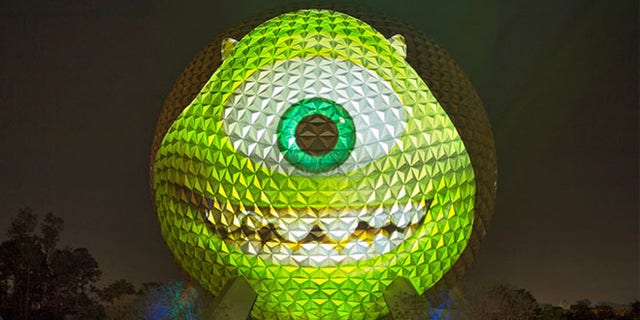 This year Disney doesn't have a big new attraction to roll out for the summer, having just opened New Fantasyland at the Magic Kingdom in December with new shows, dining, and attractions based on classic animated films. But they aren't sitting this season out either.
On May 24 Disney is inviting guests to help kick off what they're calling a "Monstrous Summer" - "monstrous" not only due to the release of Pixar's "Monsters University" to theaters on June 21, but also because the celebration spans all four Walt Disney World parks, starting with a big party.
"As we thought, wow, this is really a lot for one summer - a huge event to be able to have something in every park - what better way to kick it off than by doing something like an all-nighter so everybody can experience sort of a kick-off moment," said Walt Disney world president George Kalogridis. This special event will keep the Magic Kingdom open for 24 hours straight, starting at 6 a.m. on May 24. It's a repeat of an event that took place on Leap Day 2012 that Disney says was a big success, also happening simultaneously at the Disneyland Resort in California.
New offerings ready to debut this summer include the Wilderness Explorers experience at Disney's Animal Kingdom and A Pirate's Adventure: Treasures of the Seven Seas interactive adventure at the Magic Kingdom. Other recently-debuted attractions include the re-imagined Test Track at Epcot and The Legend of Captain Jack Sparrow at Disney's Hollywood Studios.
"I want to make sure [guests] know that this is going to be a spectacular summer for us and there's something new in every one of our parks," explained Kalogridis. "I'm sure that when they come here they're going to have a great time."
Continuing the "Monstrous" theme, everyone's favorite scarers Mike and Sulley will be appearing at Disney's Hollywood Studios with a "Monsters University" backdrop and the Monsters, Inc. Laugh Floor attraction at the Magic Kingdom has been updated with new collegiate jokes and visuals.
4. Beyond Summer 2013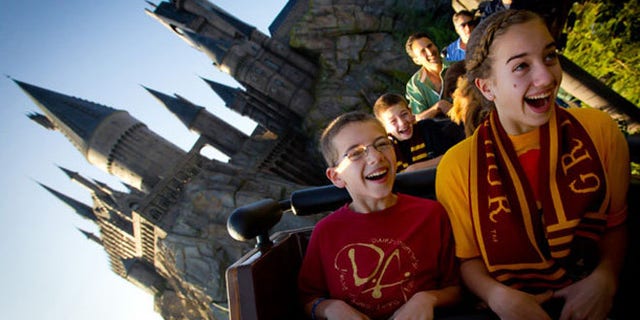 Every summer brings new and exciting attractions to Orlando's theme parks. Already looking ahead, Walt Disney World is building the Seven Dwarfs Mine Train, currently set to open in spring 2014 as a combination of a classic dark ride and a thrilling roller coaster with unique Imagineer-developed vehicles. Meanwhile Universal Orlando recently announced the Diagon Alley expansion of The Wizarding World of Harry Potter will open in 2014 with plenty of magical new immersive experiences.
But even with these big new attractions on the horizon, Disney, Universal, and SeaWorld are all ready to entertain in a big way now, convinced guests will be so thrilled by these new offerings they'll return next year to once again see the biggest and best summer excitement around.