United Airlines to launch sleeping class cubicles in business class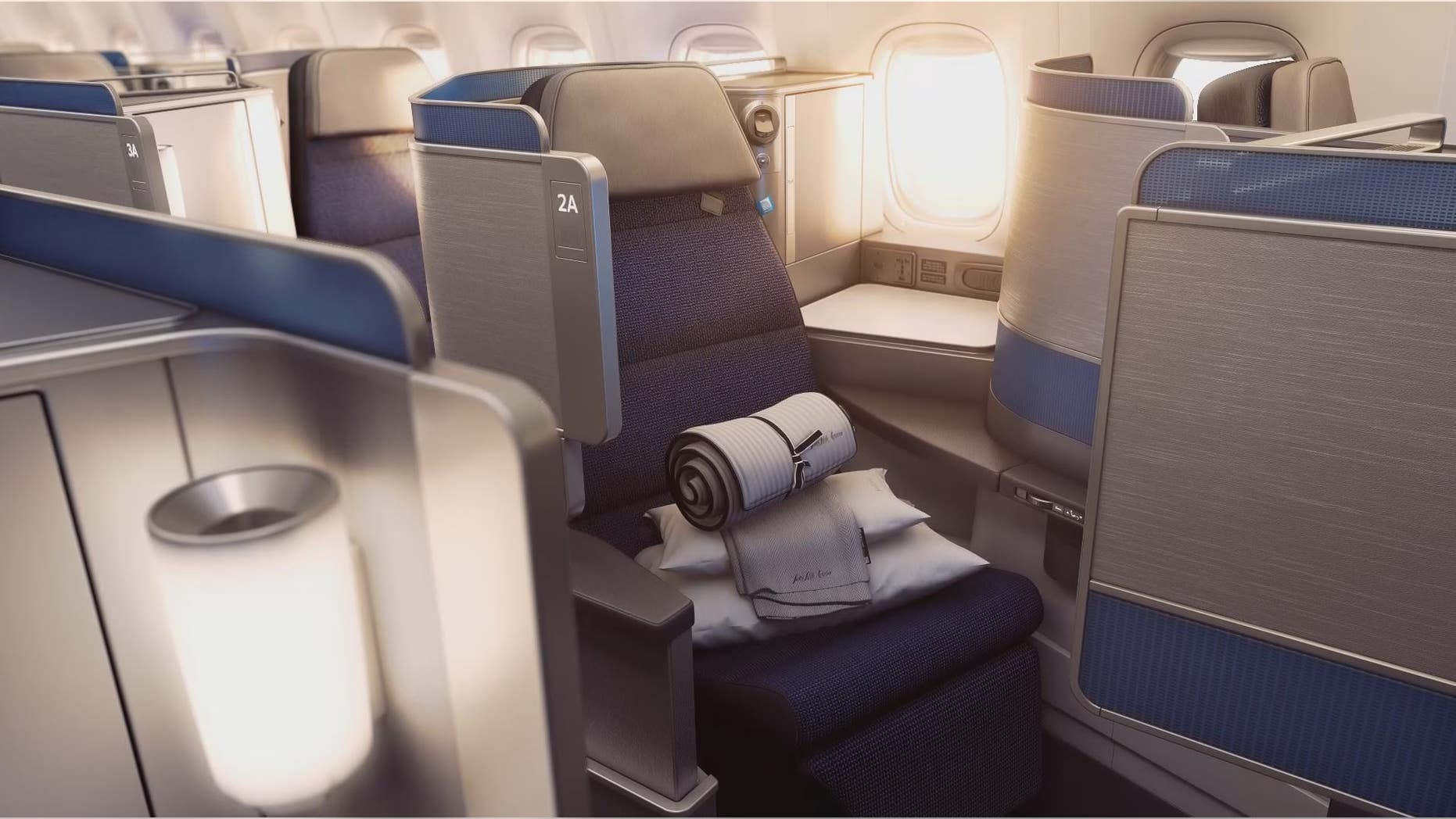 Sick of lackluster travel pillows and waking up with a stiff neck? Travelers flying United will soon be able to enjoy a bit more room to catch some inflight snooze time.
The legacy carrier recently unveiled its Polaris business and first-class cabins on its new Boeing 777-300ER planes. Some seats on the plane fully recline and include cubicle partitions for additional privacy while sleeping.
Each of the lie-flat seats in the cabin provides direct-aisle access. There are other amenities-- like Saks Fifth Avenue bedding-- to make the ride a little extra luxurious.
DELTA BRINGS BACK SURPRISING PERK IN ECONOMY CLASS
United has ordered 14 of the new planes and the Polaris seat options will be available in the premium classes on all flights. Although economy class seats will be updated, they won't have direct aisle access and will instead remain configured with 10 seats across in a 3-4-3 setup.
On Feb. 13 United took its first Boeing 777-300ER into the air in a four-hour demonstration flight from Chicago to San Francisco as part of a promotional push to show off the business-class cabin.
The Boeing will initially fly domestically as crews become familiar with the enhanced cabin layout. But according to USA Today, United will expand service internationally as more models become available. United said the new Polaris-outfitted flights will start flying to Hong Kong from California on March 25.
The new planes are set to replace the Boeing 747-400s currently flying on the route.
FOR THE LATEST TRAVEL FEATURES FOLLOW FOX LIFESTYLE ON FACEBOOK
The move comes amid reports that once-loyal customers have been leaving United after it merged with Continental in 2010. "The journey hasn't always been smooth," United Airlines CEO Oscar Munoz said after taking over in 2015.
But Munoz, who was in attendance at the launch of the new Boeing last week, says the new plane is just the start of United's offerings to comes.
"It's more than a product," he said, according to Travel Weekly. "It represents the new spirit of United."