United Airlines passengers take down 'psychotic' woman who caused disturbance on plane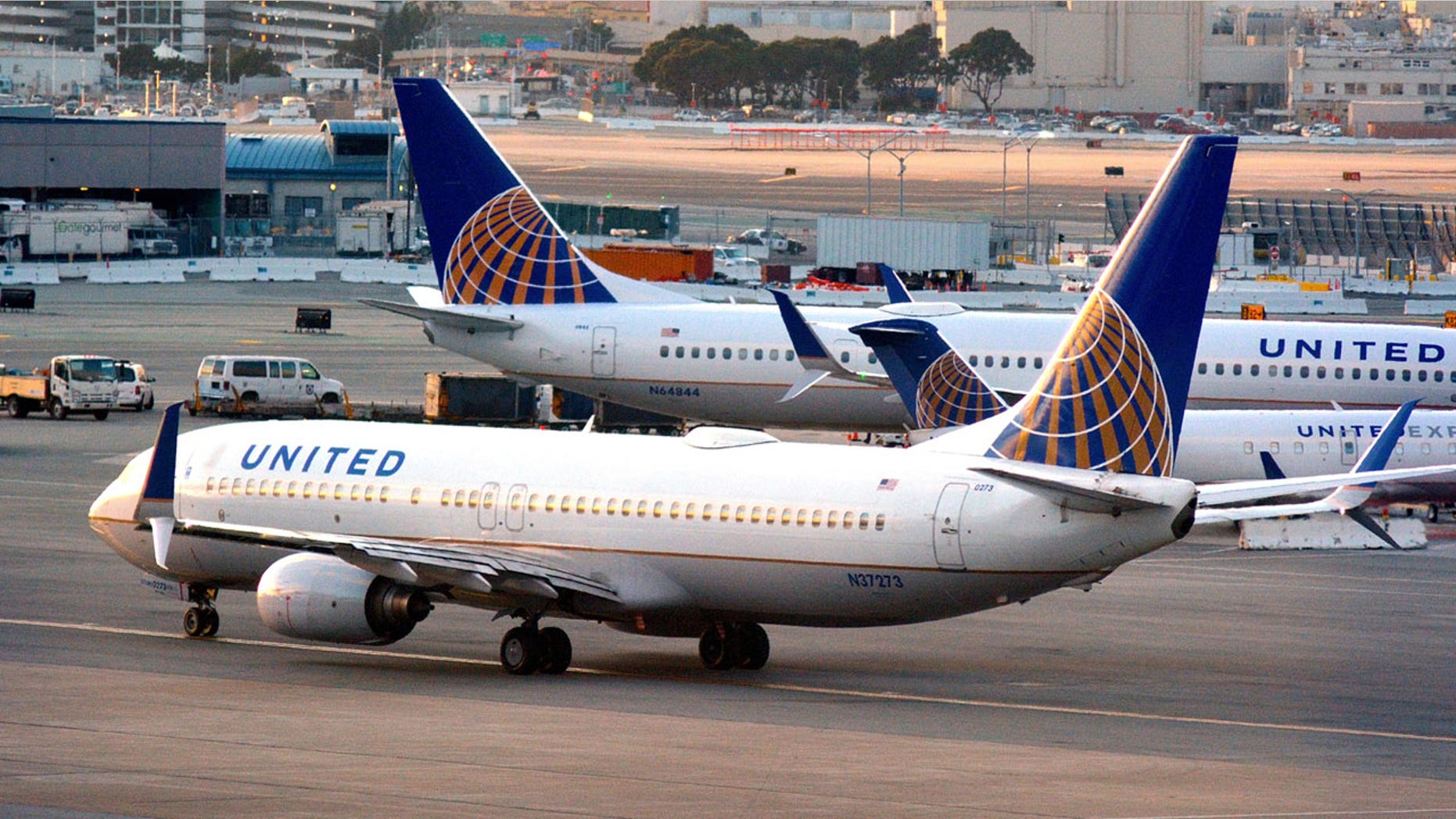 United Airlines flight 898, which left from Houston for New Orleans on Sunday, was forced to return to Houston after a "disruptive customer" made a sprint for the cockpit, United confirmed in a statement to Fox News.
The disturbance started when the passenger began yelling and banging on the walls of the plane roughly halfway into the flight, reports KTRK.
"I hear (her) screaming, 'We are all protected and loved! We are all protected and loved! This plane is going to land beautifully and kindly!'" said United passenger Julian Markowitz, who spoke with KTRK.
"In an instant, she stands up, bolts to the aisle and started springing towards the cockpit," added Markowitz.
SEVERE TURBULENCE SENDS THREE UNITED PASSENGERS TO THE HOSPITAL IN HOUSTON
"As soon as she started running, I stand up and ask the flight attendant, 'Can I help you with this? Do you need help?' She said go for it, so I gently pushed the flight attendant out of the way and started sprinting after the woman myself."
Markowitz wasn't the only passenger who responded to the woman's odd behavior. In total, he said "it took five men" to subdue the woman, including one off-duty pilot who was seated among the passengers.
"She was in a very psychotic state. She was very aggressive," Markowitz told KTRK.
As they held the unruly passenger down, flight attendants provided them zip-tie handcuffs to restrain the woman's wrists and ankles, in order to keep her down for the remainder of the flight back.
As Markowitz remembers, "I sort of smiled to give everyone the sense that everyone is fine, the situation was under control."
Upon landing back at Bush Intercontinental Airport, police reportedly took custody of the woman.
FOLLOW US ON FACEBOOK FOR MORE FOX LIFESTYLE NEWS
The airline has since issued a statement thanking its passengers and crew for handling the situation.
"United flight 898 from Houston to New Orleans returned to Houston due to a disruptive customer. The flight landed safely, and law officials met the aircraft upon arrival," said United in a statement obtained by Fox News. "We thank our customers for their patience, and our crew for their professional actions."