TSA employee caught stealing cash from woman's luggage at security checkpoint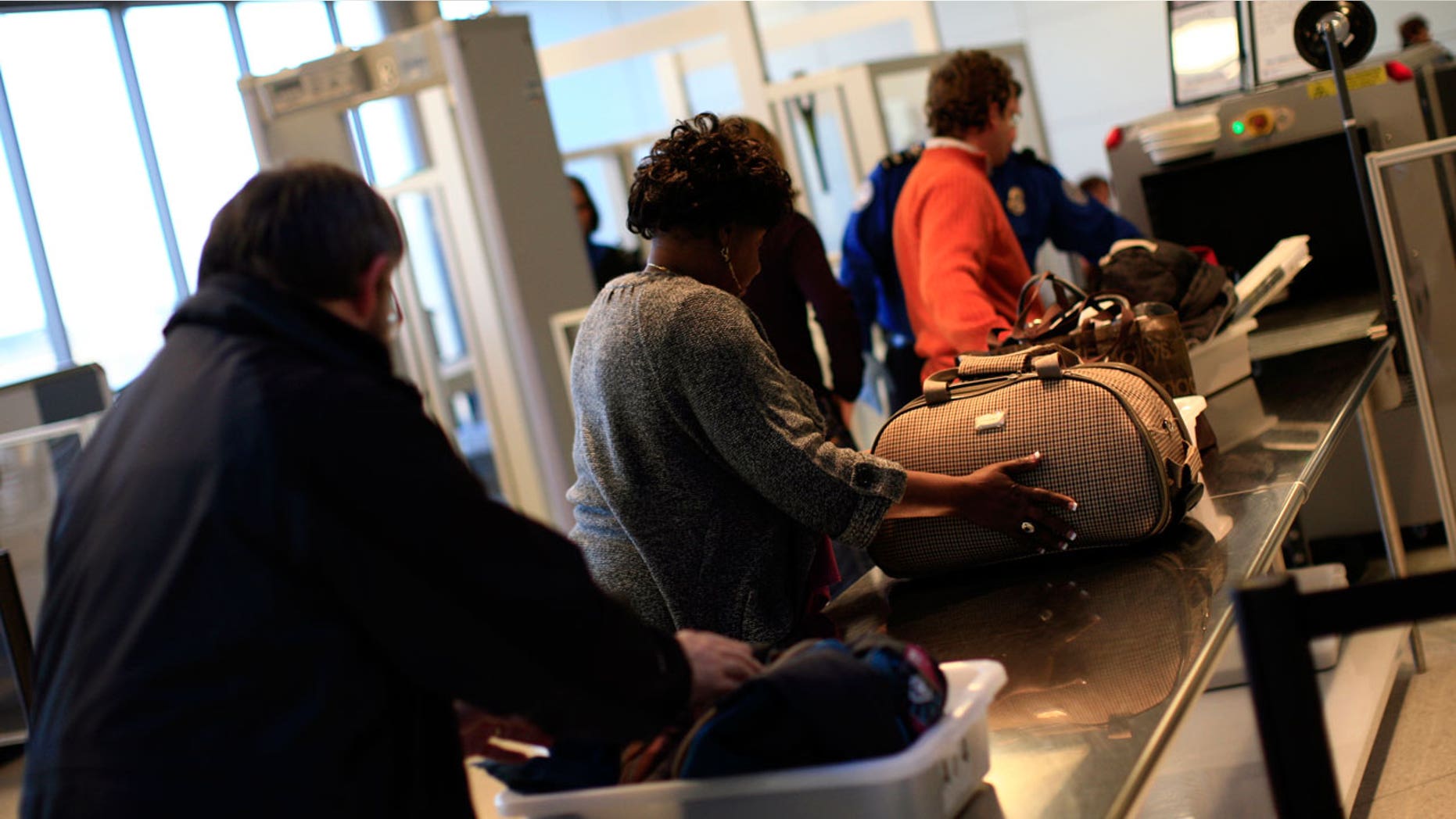 As if airport security wasn't stressful enough, an airline passenger in Florida has had to confront a TSA officer who tried to steal money from her luggage.
A TSA agent working at the Orlando International Airport was arrested on Thursday for taking cash out of a female passenger's bag while she went through security, reports WFTV Orlando.
The passenger, Kathleen Duddleston, had reportedly been selected for a pat-down after entering one of the airport's TSA checkpoints. During her screening, Duddleston says she was initially positioned in a way so that she could not see her bag. The pat-down agent moved Duddleston closer, and that's when she noticed a separate TSA agent — later identified as 22-year-old Alexander Shae Johnson — lurking near her luggage.
WHY MORE TSA AGENTS ARE HEADING TO AIRPORTS THIS YEAR
After her screening, Duddleston opened her bag to find that her money was missing. However, she also noticed a wad of cash bulging through Johnson's shirt pocket.
According to WFTV, Duddleston then accused Johnson of stealing the money, but he claimed he obtained it from the bank. She then complained to the pat-down agent, who escalated the matter to a supervisor.
Security footage from the checkpoint later determined that Johnson did indeed extract the cash from Duddleston's bag and stuff it into his pocket.
Johnson was subsequently arrested and charged with third-degree grand theft. He was also terminated from the Transportation Security Administration. The Orlando Sentinel reports that Johnson had only been employed with the TSA for a few months.
The TSA has since released a statement reiterating their "zero tolerance policy for misconduct."
"The TSA immediately reported the allegation to [the Orlando Police Department] and we aggressively investigated the incident with our law enforcement partner," wrote the TSA in a statement obtained by WFTV. "TSA officers represent a professional and honorable workforce that is trained to treat passengers and their personal belongings with care and respect. No exceptions will be tolerated. We immediately ended the federal career of this individual."
Johnson was reportedly taken to the Orange County Jail, although he has since been released after posting bail.
FOLLOW US ON FACEBOOK FOR MORE FOX LIFESTYLE NEWS
This isn't the first incident of the TSA stealing from the people they're supposed to protect: In a 2012, a TSA agent at JFK International Airport was accused of stealing $5,000 from a passenger's jacket. That same year, another former TSA employee told the New York Daily News that stealing from passengers is "very commonplace."
In 2012, the Daily News also reported that since 2003, just under 400 TSA officers had been fired for stealing from passengers.