Trip buddy websites mix travel with romance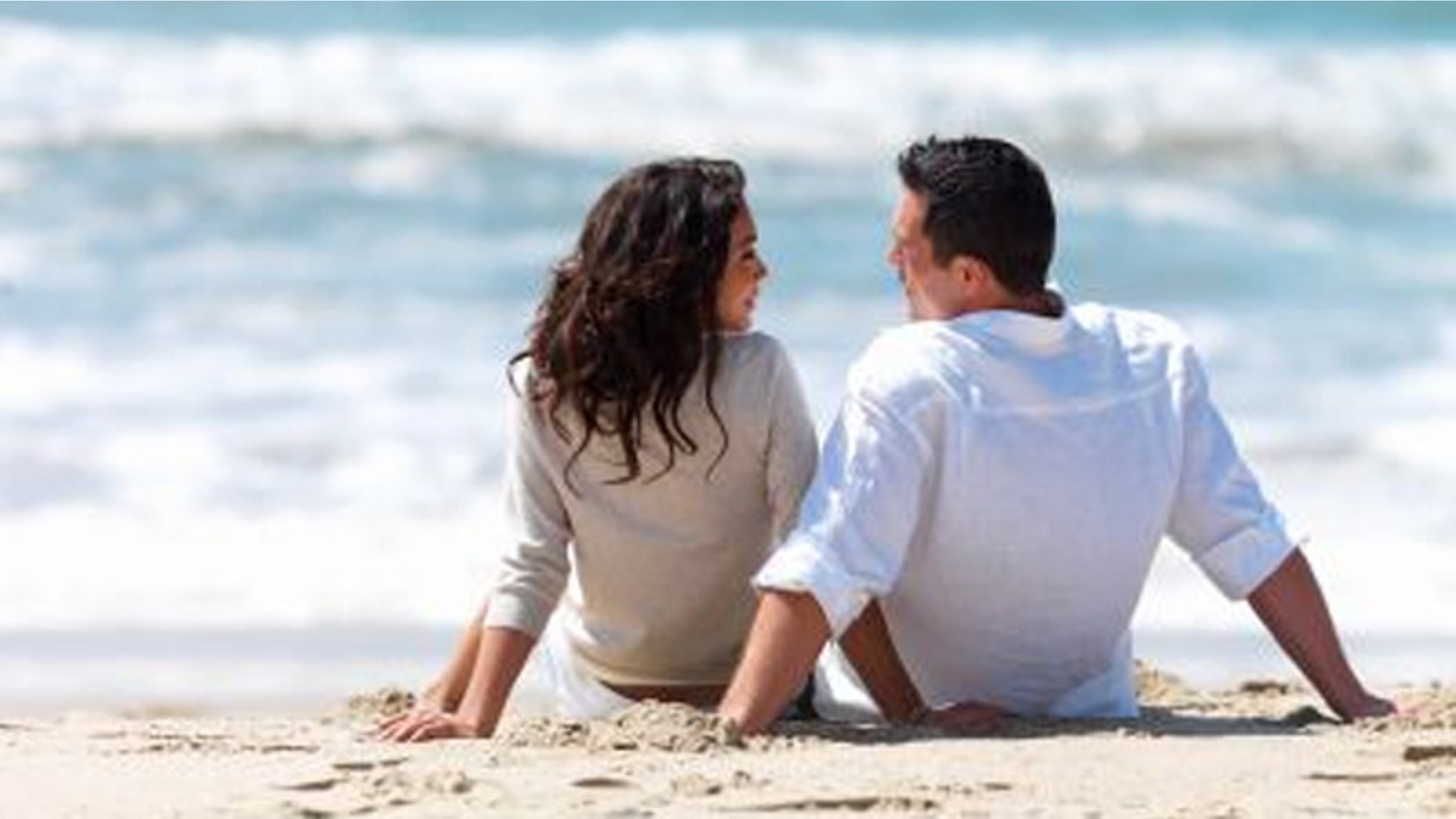 When it comes time to playing cupid, there are many websites who want a piece of the action.  Yet, dating sites have traditionally been mostly limited to dates -- falling short of taking the complicated step of traveling together.  That is until recently.
A new breed of website is evolving that's matching up travelers looking for a buddy  --someone to take that bike tour through Italy, for example --but may be open for a little romance as well.
My-Travel-Mate bills itself as a site "for dating free singles".  Offering free registration to its online community of travel fans, you can search for your ideal companion or date and interact with them about all your travel interests and hobbies. Once you've found your perfect match you can start planning your next exciting trip together.
My-Travel-Mate CEO, Marcel Gasser says traveling with a new partner is an amazing and intense experience. "You stick together most of the day and sometimes need to solve problems during traveling, so that will for sure keep an invisible bond between those two people," Gasser said.
The dating website for travel enthusiasts, Trip2Date, also specializes in bringing together travelers looking for love. Like other dating websites, Trip2Date also allows you to post your personal profile to be reviewed by hundreds of interested singles that are looking for travel partners.
"I get why people are interested in such sites. There's always been an appetite for solo travelers trying to find travel companions," Robert Reid, Lonely Planet's U.S travel editor said. "You can go to cities with higher single-to-married ratios. D.C. is the U.S. city with the most single people. Stockholm (has the most single people) in the world," Reid added.
Even traditional travel buddy websites are getting in on the action and allowing for more romantic-type postings.
With more than 1.7 million registered members, Travbuddy is one of the fastest growing social-networking sites that connect travel buddies.
TravBuddy doesn't market itself as a place to find romance, but a quick search shows plenty of postings that suggest more than platonic partners. For example, in the site's "recently entered travel plans" section one members post reads: "Looking for females to meet up in Majorca, Palma…Staying at the Ghills hotel, get in touch and hookup J."
Once you create a profile you can post details about your upcoming trips to see if other members are from the area or would like to join you and become your travel companion. An entire page is dedicated to success stories and testimonials on the benefits of meeting new travel buddies.
Travel expert Lee Abbamonte  says sites like TravBuddy can be a great place to find and meet other like minded travelers. "This can be a tremendous value if a traveler cannot find a friend to go with or just likes meeting people and new adventures," Abbamonte told FoxNews.com.
But he says you should use these sites with eyes wide open. "These sites are to be used with caution.  They can be deceptive and illegitimate and you might not realize it until it is too late," Abbamonte said. "However, they can also be a good place to meet other travelers who may be looking to split costs or just have a buddy to chat with and get to know while seeing the world," he added.
Other sites are taking the relationship to a whole other level.  For those who don't want to spend the money on a trip but are willing to pay, (if you catch my drift) there's MissTravel.
Brandon Wade, who created the so-called sugar daddy site, is also the brains behind other controversial sites, such as Sugardaddy.com, SeekingArrangement.com and WhatsYourPrice.com.
In what you might call a cross between Expedia and Match, or perhaps "Indecent Proposal" meets "Pretty Woman", Wade said that the new site matches "generous travelers who hate to travel alone with attractive travelers who would love the opportunity to travel the world for free."
With over 16,000 users in just two weeks, the site has generated a lot of new and controversial attention.
The site offers three different travel options: the "generous" member can invite the "attractive" member to visit him/her the "generous" member's home city; the "generous" member can visit the "attractive" member in his/her home town; the "generous" member can ask the "attractive" member to accompany him/her to an agreed destination. If the new pair ends up traveling, the "generous" member must pay for all of their dates travel expenses.
Though Cupids arrow has no bounds, not everyone is convinced.
"It's creepy. I think it sounds like a glorified escort service and the owner sounds like a pimp," said Steve Ward CEO of MasterMatchMakers.com and host of VH1's Tough Love.
Psychologist and relationship expert Dr. Robi Ludwig says, "It's true, people can meet other people anywhere and anyway to fall in love, but there's an obvious imbalance of power inherent in this situation which could be problematic to dangerous."
Whichever path people take to find their perfect travel companion, it's clear that many web users believe mixing travel and romance can lead them to true love.