Tourists keep returning 'cursed' lava rocks to Hawaii volcano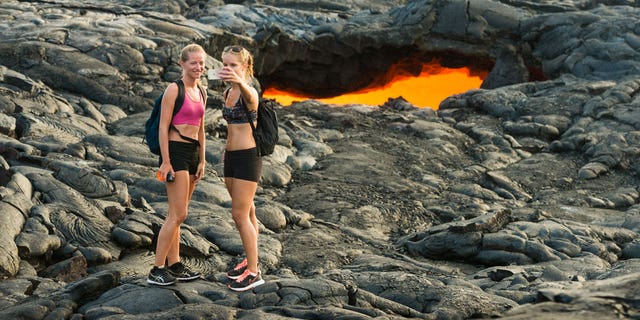 It may seem like a harmless souvenir, tucking a lava rock from the Big Island into your pocket. But many tourists apparently believe that Hawaiian memento comes with weighty baggage: a curse warning that Pele, the volcano goddess, will have her revenge.
The Wall Street Journal reports that hundreds of visitors mail back their pilfered keepsakes each year after learning of the legend. Some even hand-deliver the mineral chunks back to the slopes of the Kilauea volcano.
The deluge of returned rocks is driving National Park Service workers "insane," Motherboard reported in December. "There is NO 'Curse of the Rocks,'" one rep wrote to colleagues.
Another called the widespread myth "deeply offensive" to native inhabitants. The legend's origins are unclear, but the best guess is that it has nothing do with the local religion and more to do with park rangers fabricating the story decades ago in a bid to halt the thefts. (It is, in fact, illegal, to take artifacts from national parks.)
Since then, thousands of hunks of red and black rock of all sizes have come flooding back from all corners of the globe, and are now sitting in a pile in Volcanoes National Park.
One "not typically superstitious" 52-year-old says he ferried his black rock back 10 years after he took it, after his marriage collapsed and his mother died.
After the return, he says his luck began to turn around. "I feel kind of silly," he says, "but seeing is believing."
A similar legend surrounds Arizona's Petrified Forest National Park, and visitors have been returning contraband for decades.
(In related news, this "cursed" gem could be priceless, or not.)
This article originally appeared on Newser: Tourists Returning 'Cursed' Lava Rocks to Hawaii Volcano