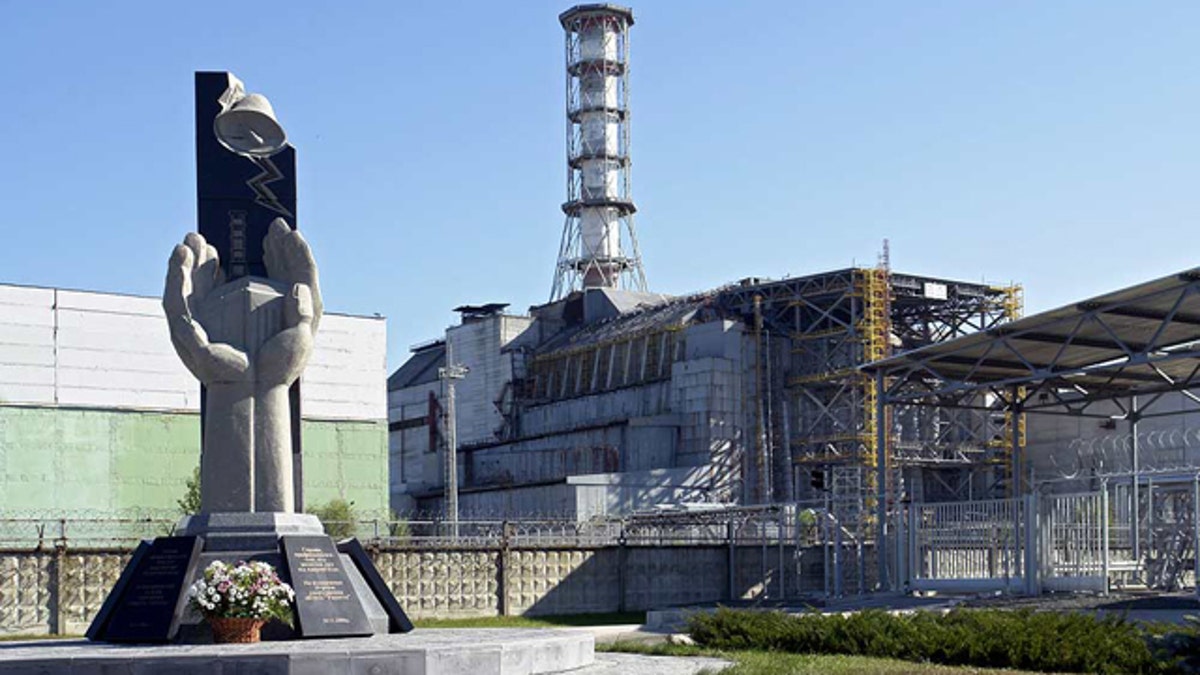 Tourists are being attracted to the site of the worst nuclear disaster in history, 25 years after the explosion at Chernobyl, AFP reported Thursday.
Nearly a quarter of a century after a reactor at the Soviet-era plant exploded, the irradiated zone around Chernobyl is attracting curious visitors from around the world, from nuclear specialists to ordinary tourists, willing to pay $160 a day to visit the zone.
Described by U.S. magazine Forbes as among the "world's unique places to visit," Chernobyl last year hosted about 7,500 visitors, according to official figures.
On one recent trip, a small bus ferried tourists to the edge of the zone, forbidden to those without special permission. At the entrance, each signed a form promising to respect rules aimed at preventing contamination, including not eating or smoking outside, not touching anything and not sitting on the ground or even putting down personal belongings.
After taking pictures of the reactor, the tourists headed to the abandoned city of Pripyat, built only two miles (three kilometers) from the nuclear plant to house its personnel and from where 50,000 residents were evacuated the day after the catastrophe.
In the city, time was frozen. Soviet-era signs hung from buildings near a rusting fun park. Books and bits of toys sat in abandoned apartments. Hundreds of gas masks littered the floor of a school cafeteria.
"It's very sad. I can't help but feel very sad," said Bobby Harrington, a young woman visiting from Australia.
The disaster occurred on April 26, 1986 at 1:23am, when one of Chernobyl's reactors exploded, contaminating the then-Soviet states of Ukraine, Russia and Belarus, with the fallout also spreading to other parts of Europe.
Thousands of people known as "liquidators" from Ukraine, Russia and Belarus have died since taking part in the bid to limit radioactive fallout after the catastrophe.
The death toll from the Chernobyl disaster is bitterly disputed, with a United Nations toll from 2005 setting it at just 4,000, but non-governmental groups suggesting the true toll could reach tens or even hundreds of thousands.
In Ukraine alone, 2.3 million people are designated officially as "having suffered from the catastrophe," including from higher cancer rates.