Top places to come face-to-face with animals
Dubai may have that huge aquarium, and San Diego may have its famous zoo. But nothing beats seeing an animal face-to-face in the wild. Time to get up close and personal with nature's finest.
1. Wade with Pigs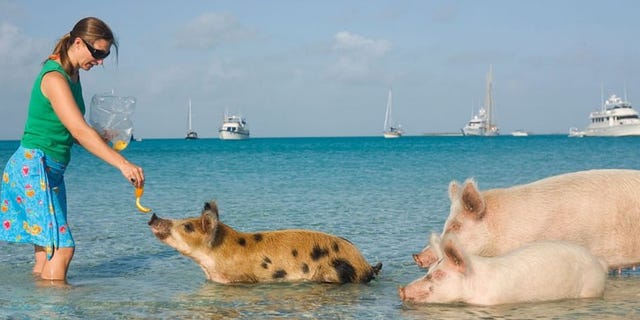 Pig Beach, Bahamas
Pigs still can't fly, but there is a group of swine that loves to swim in part of the uninhabited Big Major Cay, known as Pig Beach. How the pigs got there is quite the mystery. One local theory is that the animals found their way to the island after getting tossed overboard from a shipwrecked supply boat.
2. Frolic with Rabbits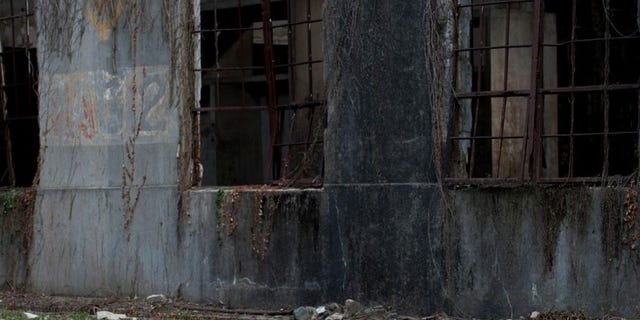 Rabbit Island (Okunoshima), Japan
Okunoshima, a.k.a. Rabbit Island, housed a secret chemical weapons plant in the 1920s that was shut down after World War II. Today the island is known for a far more pleasant reason: It's home to a massive population of rabbits, who aren't afraid to jump into visitors' laps in exchange for a carrot. (Some believe that these furry residents are descendants of the test bunnies that were freed after the plant's closing.)
3. Scuba with Whale Sharks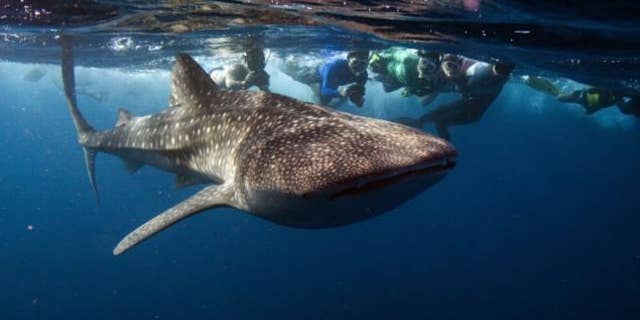 Isla Mujeres, Mexico
Isla Mujeres, in the Yucatán Peninsula, is home to the largest population of whale sharks in the world. Luckily, these gentle giants—which can grow more than 40 feet long and weigh up to 15 tons—don't have teeth and are not afraid to interact with humans. That's why many tour operators allow you to snorkel or scuba dive near the massive creatures.
4. Stroll with Sea Lions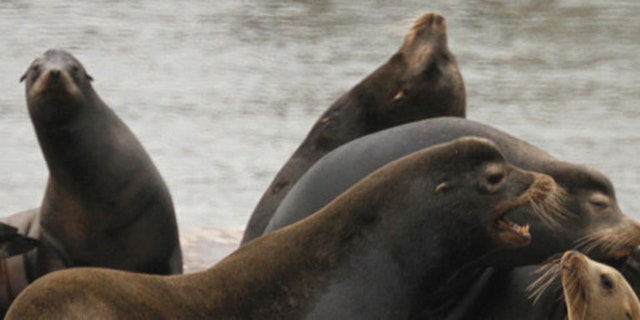 San Francisco
When your ferry returns from Alcatraz, head over to San Francisco's famous Pier 39 and follow the barking sounds to the West Marina K-Dock—where you will find hundreds of California sea lions sunbathing, chatting, and jumping in and out of the water. These lovable creatures first arrived in late 1989. By 1990, the population had grown to 300, pushing out marina tenants. Today, 1,000 sea lions call K-Dock their home each winter. Not headed to California any time soon? Watch the action on the Sea Lion Web Cam.
5. Swim with Jellyfish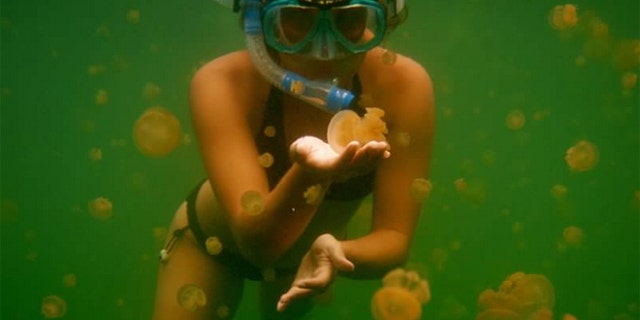 Jellyfish Lake, Eil Malk, Palau
On the island of Eil Malk snorkel and scuba diving tours often stop at Jellyfish Lake so guests can swim with the jellies. The resident golden jellyfish in these secluded waters have lost their ability to sting and live predator-free.
See more places where you can come face-to-face with animals at Condé Nast Traveler
More from Condé Nast Traveler
The Best Ski Resorts in North America
The 10 Most Terrifying Highways for Brave Road-Trippers
This Island Went Back in Time to Get First Dibs on the New Year
Why You Should Skip In-N-Out While on the West Coast