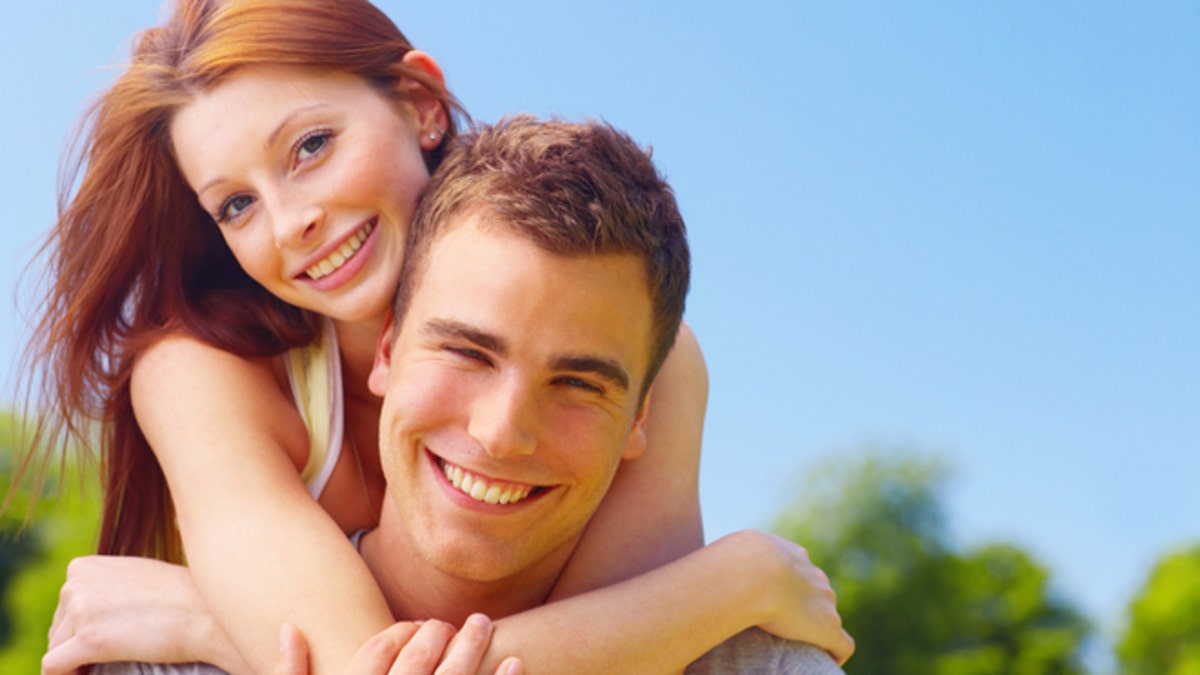 When you're in love, there's a desire to share it with the world, and it's a big world out there. Whether you want to shout your love from the top of a mountain or while snorkeling with underwater creatures, there are plenty of places around the globe to honor your soulmate. (Warning: shouting and snorkeling don't mix.) Enjoy our selection of the most romantic destinations on the planet where the two of you can create enough memories to last a lifetime.
UNITED STATES
Hit the Slopes in Aspen, Colorado
A playground for the rich and fabulous, Aspen offers more than just good celebrity spotting. Yes, this is a star-studded skier's paradise, but it's also a great, year-round, romantic outdoor destination with its stunning scenery, top-notch hiking, superb accommodations and busy nightlife. Fifteen miles southwest of Aspen lies Maroon Bells which offers a lake, alpine meadows and limited vehicle access. Hike the trails, breathe in the mountain air and take in the stunning scenery. Glenwood Hot Springs, just 40 miles northwest of Aspen, is a perfect romantic indulgence for wellness devotees. You can also get your romantic Western adventure fix via a visit to T Lazy 7 Ranch, which celebrates its 75th anniversary in 2013, with horseback rides and camping trips. Whether you choose to curl up in your lodge in front of a roaring fire, take a romantic carriage or sleigh ride, or live it up at the myriad pubs, clubs and country and Western bars, it's all here in Aspen.
UNITED STATES
Experience the Tropical Splendor of Kauai
Kauai is perfect for lovebirds, whether you're about to tie the knot, want to renew your vows or simply are in the mood for love. The "Garden Isle," as it is known, will exceed your every expectation in terms of seclusion, romance and luxuriant surroundings of both the natural and manmade varieties. Blessed with an abundance of natural splendor, Kauai boasts beautiful beaches, stunning sunsets, outrageously colored tropical flowers and dramatic cliffs and canyons that are best viewed on a romantic helicopter tour for two. Really get your hearts pumping with a zip-line tour over Kipu Falls, an adventure complete with a visit to a secluded swimming hole, the real-life "Jurassic Park and a white-knuckle flight through the treetops.
AUSTRALIA
Luxuriate on the Beaches of Hayman Island, Whitsundays
Ah, the Great Barrier Reef. Crystal clear waters, pristine sandy beaches and a world-renowned reef make this sailing and watersports hub off the northeastern coast of Australia the quintessential sun, sand and sea paradise island holiday. Seventy-four islands comprise the great Whitsundays, and while there are ten resorts on eight of the islands to choose from, we're big fans of Hayman. Renowned for its luxurious surroundings as well as its outstanding chefs and cuisine, it's the epitome of romantic indulgence. Wouldn't you want to be surrounded by a huge lagoon pool overlooking tropical vistas and sandy white beaches? Don't miss Whitehaven Beach, with its stark white silica sand and aquamarine waters stretching for seven kilometers along the largest of the Whitsundays. Quaint island boutiques, sumptuous dining and killer sunsets with a cocktail in hand are the stuff romantic vacations are made of.
CHINA
Tour the Riverside Hideaway of Guangxi
Located in the south of China on the Gulf of Tonkin and sharing a border with Vietnam, Guangxi Province enjoys a subtropical climate, lush landscapes and rugged mountains. After visiting the colorful caves, pagodas and former royal complex in the capital Guilin, drift lazily down the river amid otherworldly karst peaks towards Yangshuo. Then visit the dramatic Longsheng rice terraces and sample the region's famous rice noodles with horse meat and chili sauce made of fresh chili, garlic and fermented soybeans.
CARIBBEAN
Go for an Underwater Adventure in Nassau, the Bahamas
All Caribbean islands know how to pour on the romance, but for our money, Nassau Paradise Island in The Bahamas not only has the requisite pink sand and turquoise waters, but also offers the greatest variety of places to eat, sleep and party. Stroll the cobblestone streets, indulge in watersports, shop for traditional Bahamian handicrafts, or sip cocktails while gazing at the ocean. Whether you want to take a romantic horseback ride or carriage tour, the choice is yours. Check out the Changing of the Guard every second Saturday at the Government House, make a trip to the Straw Market to purchase some handmade souvenirs, or spend a day sailing the island on one of New Zealand's former America's Cup yachts. Then head back to your luxurious suite and drift off into sweet slumber and Caribbean dreams.
FRANCE
Explore the Scenic French Island of Corsica
Travel to Corsica with your paramour, as this stunning French island just off the coasts of France and Italy is so beautiful, you'll want someone else there with you to confirm it's actually real. Napoleon's birthplace boasts breathtaking views and a plethora of charming corners. Take a boat out of the resort village of Porto to see the bright white Calanques, steep-walled bays with their dramatic backdrop of stone cliffs rising up over the sea. Visit the thirteenth-century Calvi Citadel, then wind your way on mountain roads toward the tiny village of Calvi for a romantic dinner before heading out for a morning excursion on the scenic Route de Bavella.
FRENCH POLYNESIA
Dive into Tahiti
Tahiti is the largest in a cluster of 118 islands grouped inside the archipelago of Society Islands in the southern Pacific Ocean. Deep valleys, clear streams and tall waterfalls make it a picture-perfect destination, along with intimate resorts, small peaceful villages, and miles of quiet pristine beaches. True romance here means an over-water bungalow where you'll sleep high above the turquoise lagoon waters in your thatched-roof hideaway with all the amenities and service of a first-class resort. Take a romantic cruise around the islands, enjoy a myriad of watersports and be sure to indulge in a Polynesian-style spa couples treatment featuring fresh flower baths, body wraps with banana leaves and fresh fruit masks.
GREECE
Wander the Hilltop Villages of Santorini
The Greek islands are sizzling, sexy, incredibly varied and multitudinous, but Santorini is our favorite for lovers. Yes, it's overrun by tourists, but the charming island with its iconic white architecture retains its magic even amid the crowds. Most hotel rooms afford amazing ocean vistas. Also, you can choose almost any local restaurant perched high in the hills and overlook the Aegean Sea almost 1,000 feet below. Sipping wine (or ouzo, if you're brave) and eating meze as the sun hits the water is a guaranteed romantic moment you'll be dying to share with your Facebook friends—and remember for a lifetime. Visit Perissa and Kamari beaches with their black volcanic sand, meander through the quaint ancient villages of Pyrgos and Akrotiri, and sign up for a romantic swim in the volcanic hot springs, accessible only by boat. Don't miss the sunset in Oia, the picturesque mountain village with its blue dome roofs and pastel buildings perched high above the sea.
ITALY
Tour the Canals of Venice
Italy is bursting with romantic and historic sites, but Venice is the kind of city everyone should take the time to visit once in their lifetime. La Bella Venezia and romance go hand in hand. The ancient port city in the northeast of Italy is replete with charming canals, magical bridges and centuries-old buildings, and is guaranteed to make your hearts beat just a little quicker as you take in its ancient beauty. An evening gondola ride along the Venice canals is an absolute must, as is a stroll around "the Piazza San Marco" (St Mark's Square), one of the grandest squares in Europe. Hotels are luxe here, but for an even more intimate affair, opt to rent a chic apartment for the two of you. Then head to both the Rialto Bridge and the Bridge of Sighs where you and your partner can declare your undying love to the world.
PERU
Take a Walk in the Clouds in Chachapoyas
Tucked away in the Andean foothills in Northeast Peru, Chachapoyas has long been overshadowed by hotspots like Machu Picchu. But that just means you'll have the magical place all to yourself. The former colonial settlement is now a little market town shrouded in clouds. The area is just dripping with beauty; the rainforest is rich with colorful bromeliads and ferns and dotted with pristine waterfalls. Visit the ruins of the "Warriors of the Clouds" (Chachapoyas) – the fortress of Kuelap is the runner-up to Machu Picchu when it comes to archeological remains. After your trek, ride horses, fish in crystal clear waters or simply relax in the serenity of this rainforest oasis.
MORE ON GAYOT.com
More Info and Photos of the Top 10 Romantic Destinations
More of the World's Most Romantic Destinations
Top 10 Romantic Hotels Worldwide
The Most Romantic Hotels Near You