British tour company ceases trading, bookings canceled
British tour operator Thomas Cook has ceased trading and all its hundreds of thousands of bookings canceled after the firm failed to secure rescue funding.
The Civil Aviation Authority announced the film's collapse early Monday. More than 600,000 vacationers had booked through the company.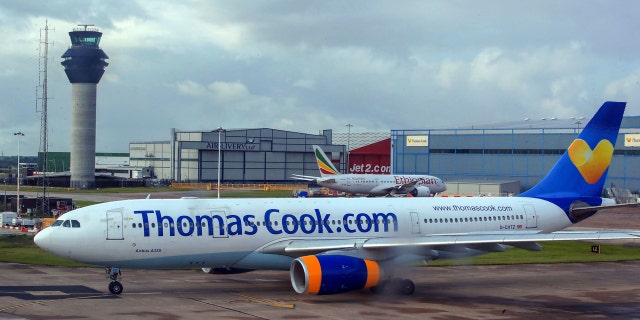 CAA said 150,000 are British customers now abroad who will have to be repatriated.
AMERICAN AIRLINES FLIGHT DIVERTED TO DENVER AFTER UNRULY PASSENGER REPORTEDLY SMOKES WEED ON BOARD
The group's four airlines will be grounded and its 21,000 employees in 16 countries, including 9,000 in the UK, will be left unemployed.
The debt-laden company had said Friday it was seeking 200 million pounds ($250 million) to avoid going bust, was in talks with shareholders and creditors to stave off failure.