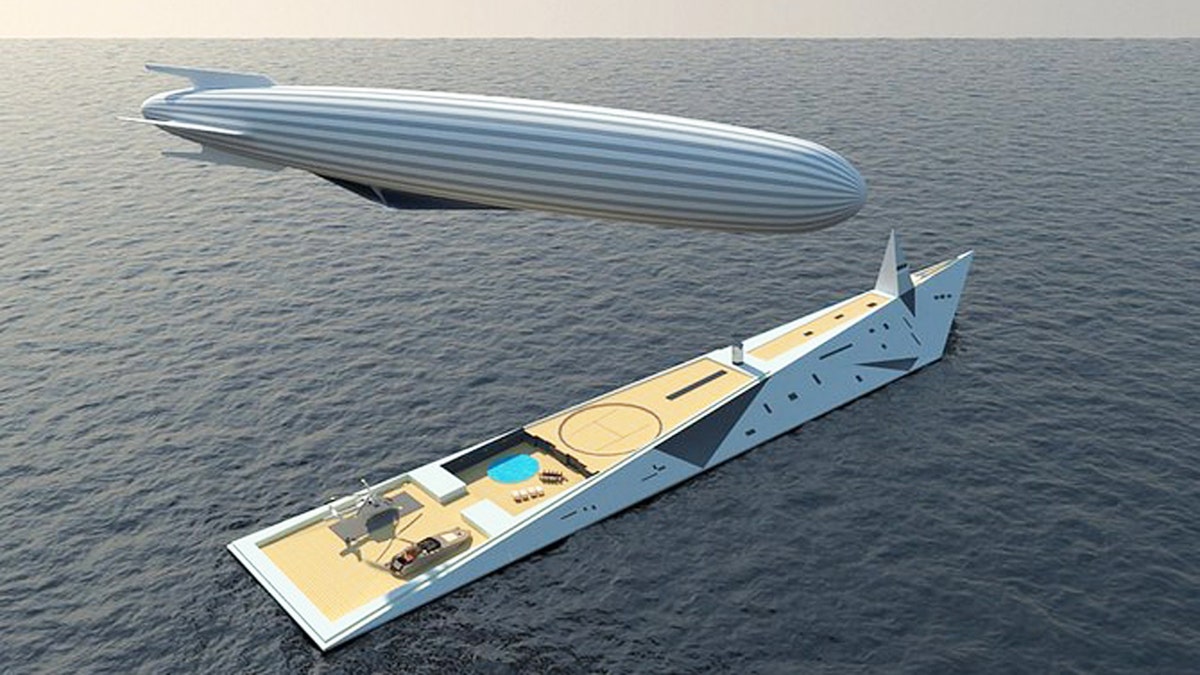 Superyacht concepts are, by definition, meant to be jaw-dropping. Take the Dutch-designed CF8, for example, with such features as an on-board waterfall, helicopter pad, swimming pool, and one-car garage for yacht owners who prefer to have their own vehicles on hand when they arrive at a new destination.
But why drive at a new location when you can fly?
At least that's the question one French designer is posing with his new superyacht concept.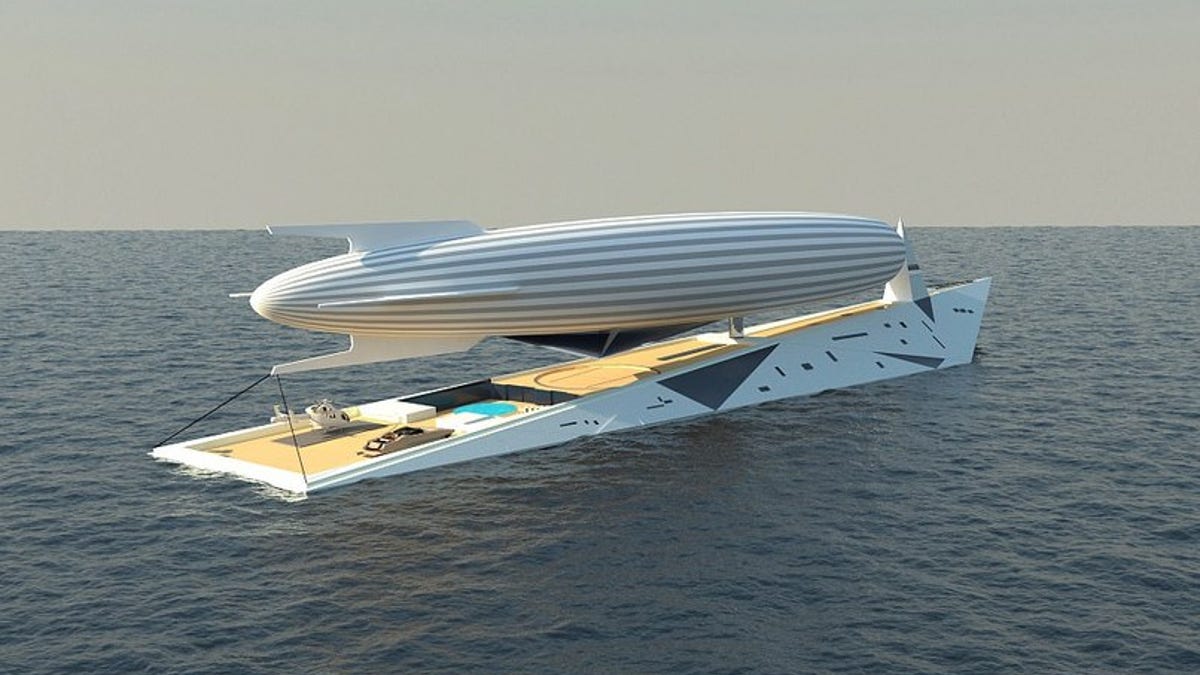 Designer George Lucian, currently based in Monaco, has unveiled an ambitious new project: an aircraft-carrying superyacht concept dubbed "The Flying Diamond." The vessel, which would measure 460 feet long, would have the capability to tether an airship up to 330 feet long.
A facility for storing and producing helium for the airship will be located near the bow of the superyacht.
More from Architectural Digest
The superyacht itself would include several lavish amenities such as a helicopter landing pad (for those owners who prefer a more traditional mode of aerial transportation), a jacuzzi, dining room, and cocktail lounge. The yacht would be able to have enough space for 12 guests and 40 crew members.
A look at the stern of the vessel shows the aircraft tethered to the superyacht.
Of course, many megayacht designs are passion projects and rarely, if ever, do they materialize into an actual vessel. Yet a finished project isn't always the point.
Rather, many of the designers who draft these superyacht concepts do it to inspire other designers with their projects. Here's to hoping that inspiration rubs off on someone who can actually build something almost as remarkable.