This is the moment an airport worker got struck by lightning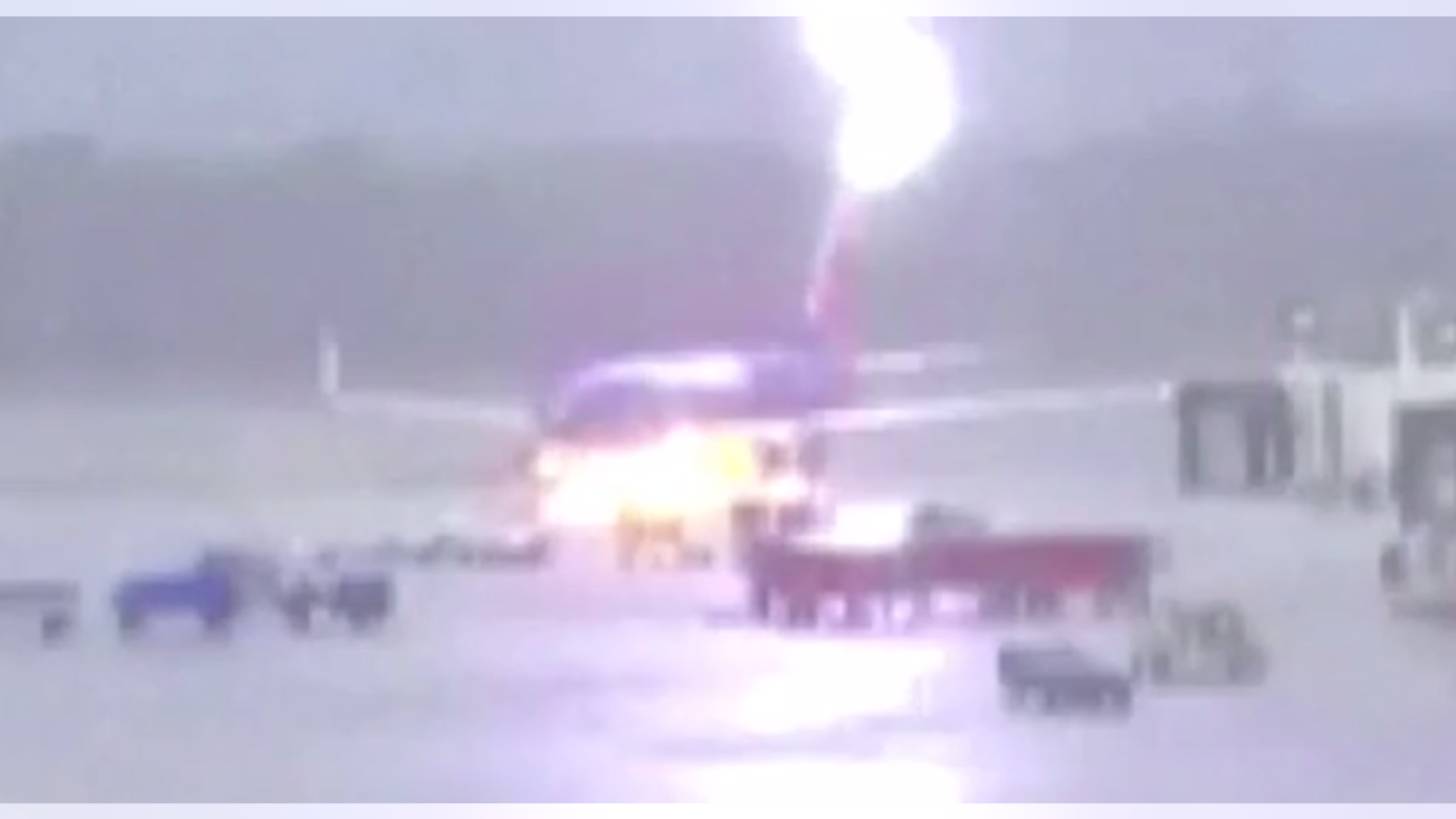 A new video shows the harrowing moment an airport worker in Florida was struck by lightning — leaving third-degree burns all over his body.
Austin Dunn is lucky to be alive after the freak accident July 22 at Southwest Florida International Airport, NBC 2 reported.
"We knew he wouldn't give up. Once we knew he was alive, it was a relief but it was definitely the scariest thing," said his sister Autumn Dunn. "You don't expect it."
TEEN JUMPS OUT OF PLANE'S EMERGENCY DOOR
The 21-year-old ground worker was on the tarmac with other employees backing up a Sun Country airplane for takeoff.
Dunn, wearing orange, is near the nose of the plane as the lightning bolt causes a bright orange flash to go off near him – knocking him to the ground.