The most important thing to bring on a cruise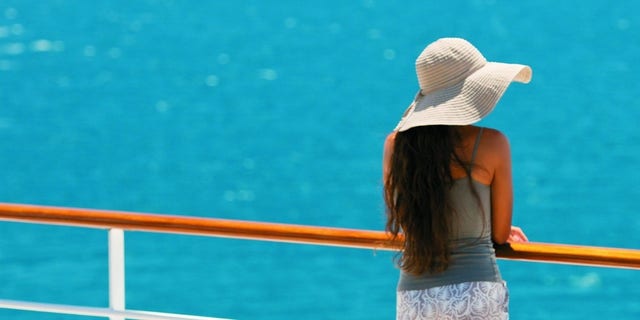 We've written a lot over the years about how to pack for a cruise and must-have items that make travel easier. Sure, we love our noise-canceling headphones, comfy shawls that work as well on a flight as on formal night as a cover-up, and stylish little toiletry bags that come with funnels and stickers to label our bottles.
But if we were only allowed to bring one of our "must-have" items, the answer would be simple: the Transderm Scop patch.
After decades on the high seas, we've learned through trial and error this seasickness medication is the only thing that works for us without actually making us sleepy, and it works every time. The only side effect — blurred vision on nights we've had wine with dinner — feels like a small price to pay for a happy cruise through choppy waters.
Don't believe the hype about other options. Over-the-counter pills, such as Dramamine, banish our nausea, but we've also slept through entire vacations as a result of taking them.
Herbal remedies just never do the trick — they're probably best for people who are nervous about seasickness rather than actually suffering from serious symptoms. And don't be fooled by the herbal patch that's on the market either — if the ship is rocking and rolling, oregano sounds like a clever natural remedy, but it isn't strong enough to fight our queasiness.
More from Sherman's Cruise
7 Rip-Offs to Avoid on Cruise Ships
When is the best time to book a cruise?
The Ultimate Cruise Packing List
The Riskiest Places to Cruise Off-Season
The 13 Coolest Things You Can Do on a Cruise
Forget wristbands, too: At best, we find them uncomfortable. Plus, they're nowhere near as discreet as the small sticker that hides behind your ear. We've had dinner with captains and executives alike, and nobody was the wiser that we have a predilection for seasickness.
We know we sound like we must be getting paid for this endorsement, but we're not.
We've never talked to anyone at the pharmaceutical company, but — as people who live our lives on cruise ships as much as on land — we're their biggest fans.