The most beautiful places to spend the night
A certain type of traveler seeks out unique experiences, but not without some of the comforts and luxuries that make a vacation just that: a vacation. If you enjoy your adventure with a good dose of design and a smidge of extravagance, check out one of these unique hotels—all of which offer an extraordinary experience rather than just a roof over your head.
1. Amangiri - Canyon Point, Utah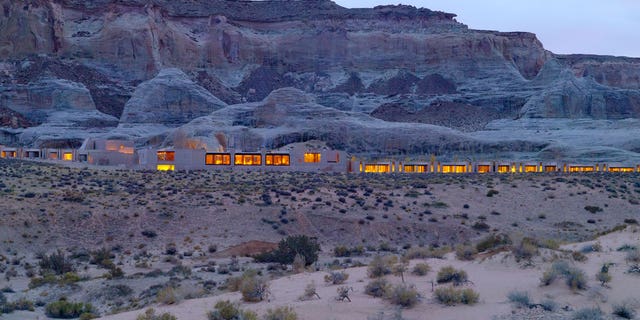 "Amangiri" means "peaceful mountain," and peace is exactly what you'll find at this breathtakingly beautiful Aman Resort. Built to blend in with the gorgeous surroundings of the Utah desert, the resort gives visitors the effect of being completely cut off from society. No reason to panic, though, as Amangiri's lavish spa and sunken rock swimming pool are not places you're likely to want to leave anytime soon.
2. Blue Lagoon - Iceland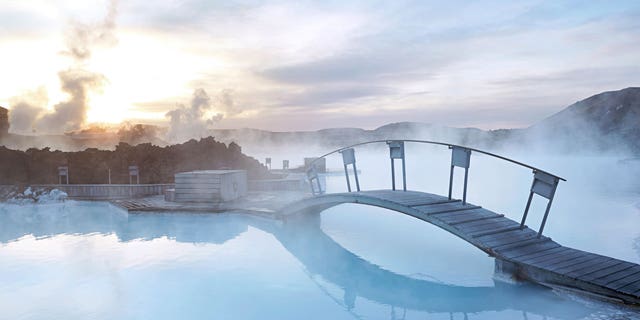 Smack in the middle of the road between the international airport of Iceland and its capital of Reykjavik, you'll find the ethereal blue lagoons around which this hotel and spa is centered. At a perfect 100°F year-round, the bright blue geothermal water is a heavenly place to relax—especially if you book one of the spa's in-water treatments. Go there before or after exploring the rest of magical Iceland; either way, you're sure to emerge in a Zen state of mind.
3. Central Hotel & Café - Copenhagen, Denmark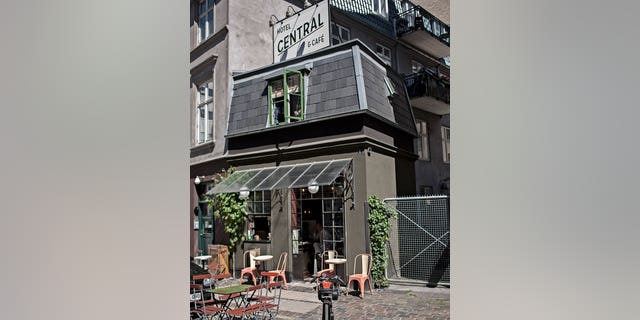 It may just be the smallest hotel in the world, with only one room on the upper floor of a tiny little building. But what it lacks in space, Central Hotel makes up for in attention to detail and authentic decor; checking in here almost feels like walking into a historical novel. Head downstairs for a coffee in the intimate café, or cross one of Copenhagen's buzziest streets to Café Granola for a healthy breakfast.
4. El Cosmico - Marfa, Texas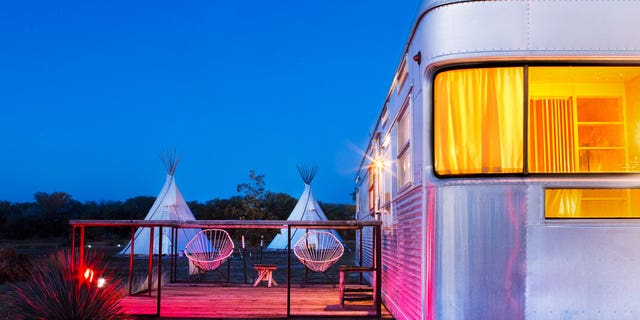 Vintage trailers, yurts, safari tents, teepees, or tents—you'll find it all at these Texan camping grounds. Marfa has been taking the world by storm as the unexpected artsy-hipster destination du jour, and there simply is no better place to experience it all than El Cosmico. If you're taken aback by the lack of private bathrooms (there's a communal bath house with showers, toilets, and sinks), remember that you can also rent a wood-fired hot tub and bathe underneath the starry sky.
5. Fogo Island Inn - Fogo Island, Canada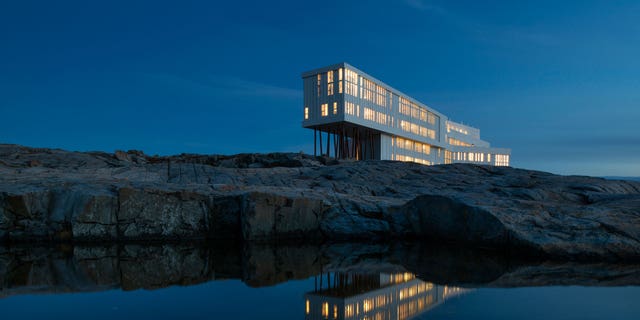 Fogo Island is accessible from the Northeast Coast of Newfoundland by taking a ferry from the appropriately named Farewell dock. As far as remote locations go, this one's definitely at the top of the list; here, unplugging is not an option. Luckily, Fogo Island Inn provides the perfect environment to do so, offering contemporary-style rooms with floor-to-ceiling views of the North Atlantic Ocean that prove to be far more entertaining than any flat-screen TV could ever be.
6. The Grand Daddy - Cape Town, South Africa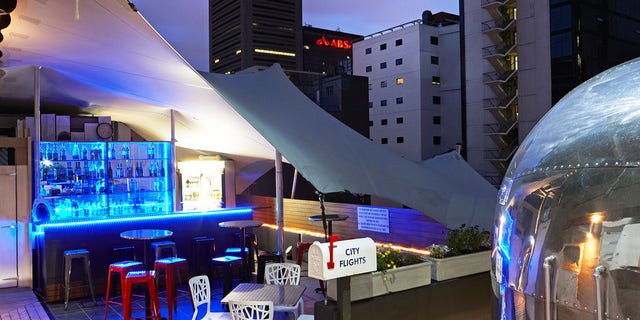 Skip the luxurious suites at The Grand Daddy hotel in Cape Town and head straight for its renowned Airstream Rooftop Trailer Park. Seven shiny trailers—each decorated in a different theme, from beach house to rooftop safari—fashion a fun and colorful experience for guests. And if that weren't enough to create lasting memories, there's also a sky bar and rooftop cinema to keep you entertained throughout your jet lag.
See more of the world's most beautiful hotels and inns.
More from Conde Nast Traveler
The Most Photographed Places in Asia
Downton Abbey Opening to Overnight Guests