The five greatest American music festivals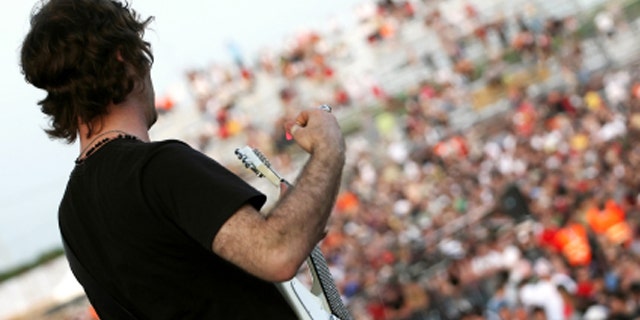 The beginning of summer doesn't just signify longer days and sunnier skies; it also marks the beginning of the annual music festival season. Over the past two decades, dozens of festivals have popped up in venues across the country, offering music lovers everything from mundane events to over-the-top chaos. While many festivals have come and go, these five have stood the test of time, consistently drawing sizable crowds, thanks to their formula of flawless organization, unparalleled facilities and, of course, great music.
The annual music festival held in Indio, Calif., is possibly the most spectacular festival in the country. Year after year, this three-day festival consistently draws some of the most prestigious and sought after acts in the country. The festival features a diverse array of genres, including pop, soul, hip-hop and country, but its main draws are usually the alternative rock and dance acts. The whole scene is given a decidedly quirky atmosphere with dozens of art installations, enormous sculptures and modern art dotted throughout the converted polo fields.
As one of the oldest annual music festivals in the country, Lollapalooza initially gained notoriety during the early 1990s for its unique blend of eclectic music styles, side shows and artwork. This formula for success has produced countless imitators, but few can match the energy and panache of America's premiere alternative music festival. Although it began as a touring music festival, Lollapalooza is now firmly planted in Chicago for a single weekend in early August.
In many respects, SXSW breaks away from the typical conventions of an American music festival. For one, its takes place not in summer, but every March. Rather than setting up tents and stages within vast outdoor spaces, SXSW takes place behind the doors of some of Austin's most well renowned music venues. The sheer number of acts that perform each year is staggering. On any given night, audiences could see scores or even hundreds of performers by acts of every caliber in venues throughout the city.
Each year on a 700-acre farm in Manchester, Tenn., tens of thousands of music lovers flock to celebrate the strangest and most psychedelic major music festival in America. While the Bonnaroo lineup usually includes many of the same festival mainstays as its contemporaries, the festival is notable for its unique, easy-going atmosphere. Bonnaroo also offers a notable lineup of comedic and literary performers, as well as art installations and cuisine outlets.
New Orleans Jazz Festival
This festival is centered less on drunken debauchery and more on smooth vibrations and great music. The event showcases musicians of every genre, particularly those more closely associated with the city, including blues, R&B, gospel, Cajun and creole music. In recent years, however, the festival has begun to book various mainstream acts in addition to the more traditional ones. The renowned New Orleans cuisine also plays an important role in the celebrations, with pop-up food vendors touting unique spins on traditional seafood and soul food dishes.