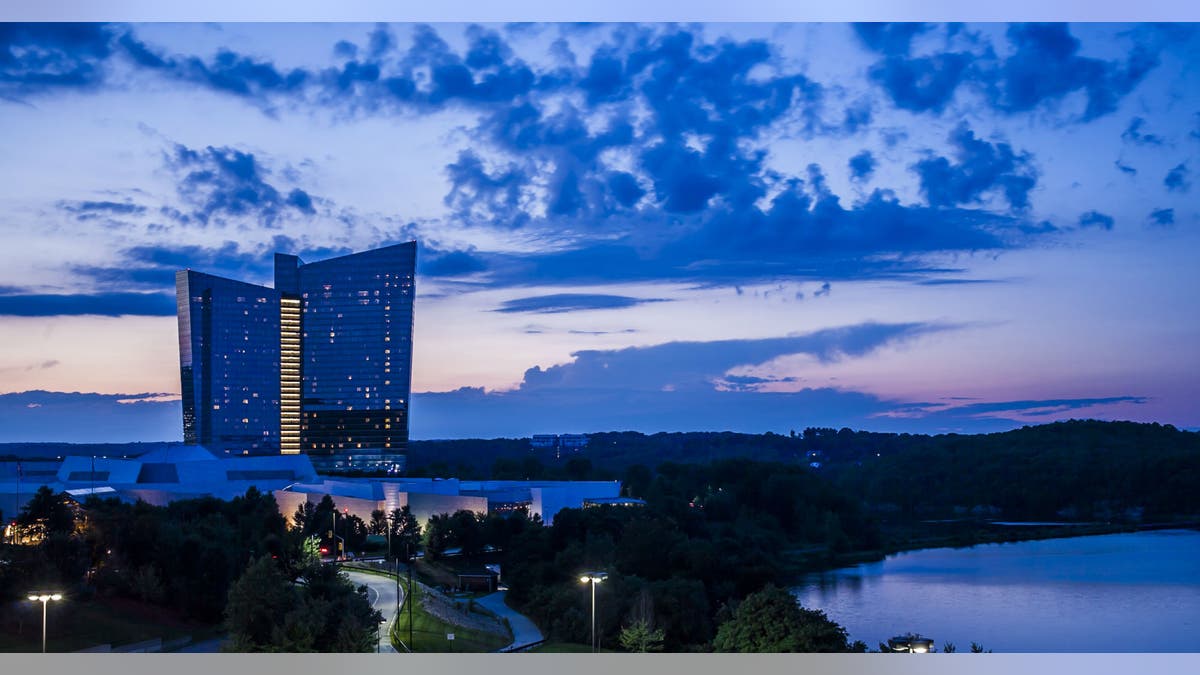 You don't have to head to Vegas to play the slots. With so many top-notch casinos around the country, there are plenty of games to play and luxury resorts to relax in once you fold your hand. Try some of Yahoo's most-searched non-Vegas casinos to get the dice rolling.
10. Seminole Hard Rock Hotel and Casino: Fun in Florida
(Seminole Hard Rock Hotel & Casino)
Seminole Hard Rock has two options in Florida: one in Hollywood, between Fort Lauderdale and Miami, and a massive property in Tampa. The 190,000-square-foot, 24-hour Tampa casino is the fourth largest in the U.S. and sixth biggest in the world. Tampa's gaming floor has over 5,000 slot machines and 110 tables. The Hollywood location, while smaller, also has a 5,500-seat arena that hosts music and comedy shows.
9. Sycuan Casino: Shuttle in from San Diego
Thirty minutes outside San Diego, Sycuan Casino has free daily shuttles from the city to its property. Once you're there, play over 2,000 slots or video poker machines. There are also tables for blackjack, Sycuan-style craps (which uses cards to determine what number is "rolled"), roulette, pai gow, and poker. There's also a giant bingo hall. Sycuan also offers entirely separate non-smoking entrances and game rooms, so players can enjoy a smoke-free experience. Down the road is the Sycuan Resort, with a 54-hole golf course.
8. Harrah's Lake Tahoe: Lakefront Cards
Lake Tahoe may be best known for its snow-capped mountains and huge clear lake, but along the California-Nevada border there are also a number of popular casinos. Harrah's, which first opened in 1955, is one of the biggest on the south shore. That original resort is now called Harveys Lake Tahoe, which is connected via an underground path to the current Harrah's (and to Sammy Hagar's Cabo Wabo). Caesar's bought Harrah's in 2005 and renovated the hotel, which has 512 rooms and two floors of luxury suites.
7. Mount Airy Casino: Play in the Mountains
(Mount Airy Casino)
The original Mount Airy Lodge was opened in 1898 as an eight-room inn. In the 1950s, it was remodeled and became the Pocono Mountains' largest resort with pools, skiing, horseback riding, ice skating, and golf. When the resort went into foreclosure and closed in 2001, a developer bought the property and re-opened the new Mount Airy Casino Resort in 2007. Along with its beautiful natural setting, the property still features a number of outdoors activities and a 16,000-square-foot spa and gym. There are also four restaurants, including one from Guy Fieri, and 1,700 slot machines and 80 table games.
6. Trump Taj Mahal: A Casino Icon
The Trump Taj Mahal is a bit of an Atlantic City icon. And, though Donald Trump has become something of flash point (the Taj has sunk from number two on our list last year), the resort is still considered one of the most opulent in the country, taking up 17 acres of Boardwalk right on the beach. The two hotel towers have thousands of rooms and suites, most of which have walk-in showers, floor-to-ceiling windows, and luxury amenities. If you ever make it out of the room, there are over a dozen restaurants, including Il Mulino New York and Robert's Steakhouse. Plus, the gaming floor is a giant 167,000 square feet. This resort is more than just a flashy name.
5. Tulalip Casino: Options in Washington
When you think Washington, you don't generally think of gambling. But just north of Seattle, in Quil Ceda Village on the Tulalip reservation, the Tulalip Casino opened in 2004 and added a new hotel in 2008. That 12-story hotel has 370 rooms, with a mix of traditional Native American art and luxury accommodations. Along with a full-service spa, the casino includes seven restaurants and 192,000 square feet of gaming space. You can also take a tour of the Hibulb Cultural Center, with its 50 acres of wetlands and forest. Or get ready for the MMA Showdown in January. There's plenty of options in Tulalip.
4. French Lick Resort: Historical Gambling
Not many casinos come with a national historic landmark designation; French Lick has not just one, but two. The 3,000-acre resort complex in the Hoosier National Forest in southern Indiana covers both the historic French Lick Springs and West Baden Springs Hotels. The original French Lick Resort was built in 1845 to take advantage of the town's sulfur springs. Though it burned to the ground in the late-1800s, the resort was rebuilt bigger and better. The casino opened in 2006 and now has 1,000 slots, 37 table games, and a separate 9,500-square-foot non-smoking facility.
3. Morongo Casino: A Desert Oasis
At the foot of the mountains to the east of Los Angeles, near the desert town of Palm Springs, the Morongo Casino is one of the largest casinos in California. It's also one of only four AAA four diamond casinos in the state. The main floor is 148,000 square feet and has over 2,000 games, including four-card and three-card poker, ultimate Texas hold'em, mystery card roulette, blackjack, pai gow poker, and mini-baccarat. There's also a high-limit room. The hotel tower is one of the highest buildings in the Inland Empire. Or you can stay in one of the private casitas, with its own lounging pools and desert views.
2. Thunder Valley Casino: Getaway from the City
(Thunder Valley Casino Resort)
Near Sacramento, Thunder Valley is a popular getaway for Northern California residents—with buses headed up on the weekends from San Francisco to the 275,000-square-foot casino. The resort and casino may be best known for having the state's largest-ever single payout of $12,014,971 on one of its progressive jackpot slot machines. It's also famous for its shows, like KC & the Sunshine Band performing on New Year's Eve and the Australian male dancers Thunder from Down Under coming in January. In between everything else going on, you can also gamble at the 3,000 machines, 125 table games, or in the live poker room. Look for regular deals and promotions.
1. Mohegan Sun: Not So Quiet After All
It may be nestled in the quiet foothills of Connecticut, but Mohegan Sun is one of the largest casinos in the country with 364,000 square feet of gaming space. It offers slots and table games, like poker, blackjack, craps, roulette, Caribbean stud poker, keno, and baccarat. Plus, it has betting on racing in the U.S., Australia, and England. It also has dozens of restaurants, a few nightclubs, a spa, a golf course, two theaters, a luxury hotel, and an arena that's home to the WNBA Connecticut Suns. Mohegan also acquired a casino property in the Poconos and one in Atlantic City, and has plans for another in Massachusetts.
More from Yahoo! Travel
7 Times Travel Angels Helped Strangers in Need
How German Christmas Ornaments Went Viral in the 19th Century