The 5 grossest tourist attractions in the world
Believe it or not, many of the world's most popular tourist attractions are not very attractive. In fact, some of them are downright disgusting.
From the dirty to macabre, these nasty places bring in curious travelers from far and wide.
Prepare to get the yucks as you check out our list of the 5 grossest tourist attractions around the world.
1. Gum Wall, Seattle, Washington
Near Seattle's Pike Place Market is a wall covered entirely in the chewed gum of tourists, with the oldest piece said to date back to 20 years ago. This attraction was named one of the 'germiest' tourist attractions in the world by TripAdvisor, with some of the layers several inches thick, or as tall as 15 feet.
2. World's Largest Fungus, Malheur National Forest, Oregon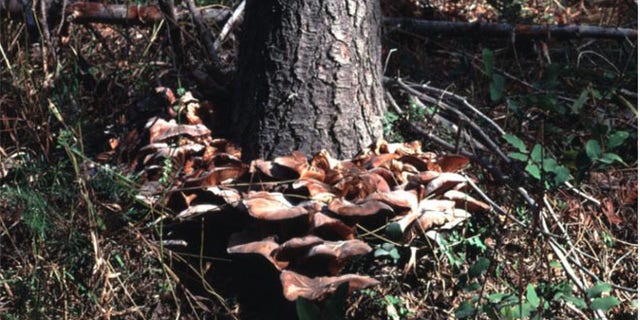 Not everyone is a fungophile. But if you're not into mushrooms, you should stay out of the Malheur National Forest where the Armillaria ostoyae, aka honey mushroom, live. They're thought to be largest fungal colony in the world, spreading out over 2,200 acres, and estimated to be 2400 years old. If collected these fungi would weigh up to 35,000 tons. Of course, not all mushrooms are slimy -- but these aren't just slimy --they're wet too.
3. Leila's Hair Museum, Independence, Missouri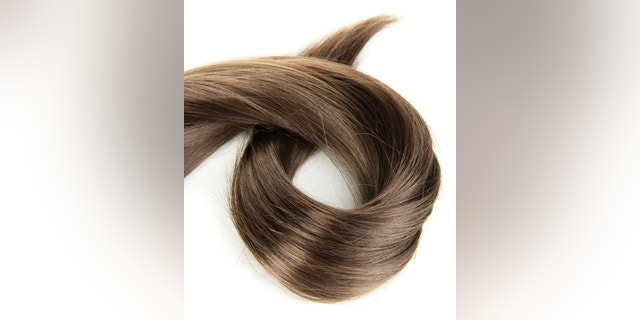 Old hair tends to be one of those things that can really creep people out. Leila Cahoon, proprietor of the country's only museum dedicated entirely to the art of hair, is not one of those people. According to RoadsideAmerica.com, Cahoon isn't so much interested in giant hairballs. Rather, she is more fascinated with hair as art that frequently decorated Victorian homes over the centuries made with human hair. The museum has over 2,000 items, including wreaths and jewelry, created from human hair that date back to the 17th century.
4. Berkeley Pit, Butte, Montana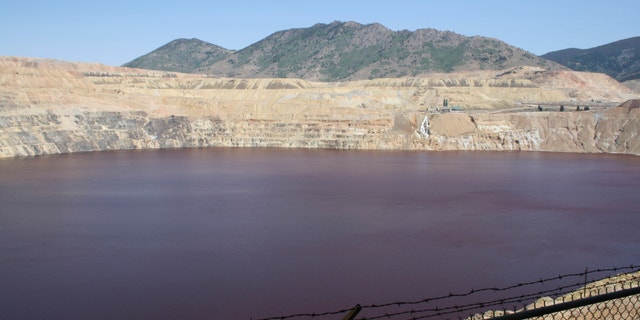 This former open pit copper mine, which has a shimmery red tint to its water is a sight of real beauty. While the water looks tranquil and luminous, it is heavily polluted by acids and toxic heavy metals, making the water itself extremely contaminated. In 1995, a flock of snow geese were misdirected and landed on the banks of the lake. The next morning, 342 were dead. The pit is now managed as a federal Superfund environmental cleanup site. Yet, people go to see it. Luckily, you can't get too close. Visitors can pay $2 to view the pit from a platform located above it --and the site is open from March until November.
5. Hakone Kowakien Yunessun, Kanagawa, Japan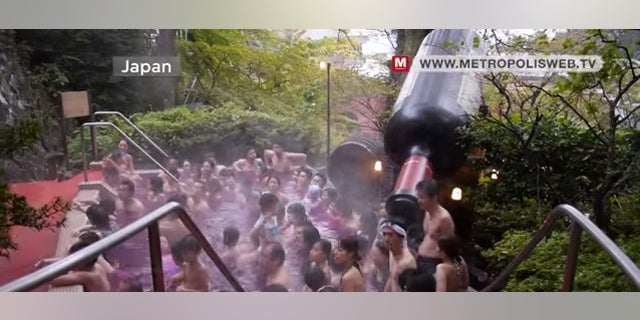 This hot springs spa and water amusement park is not a place to go if you can't handle a crowd of people swimming in your favorite drink. Here, you can pick among 25 different baths, including green tea, coffee, red wine, sake and miso soup. The wine pool is so sought after that it's only open for 12 days a year. All of these mixtures are believed to contain revitalizing properties, if you don't mind splashing around in a pool full of sticky liquid with a crowd of men, women and children of all ages and sizes. But it's good to know that the baths are drained and it's content not drunk.