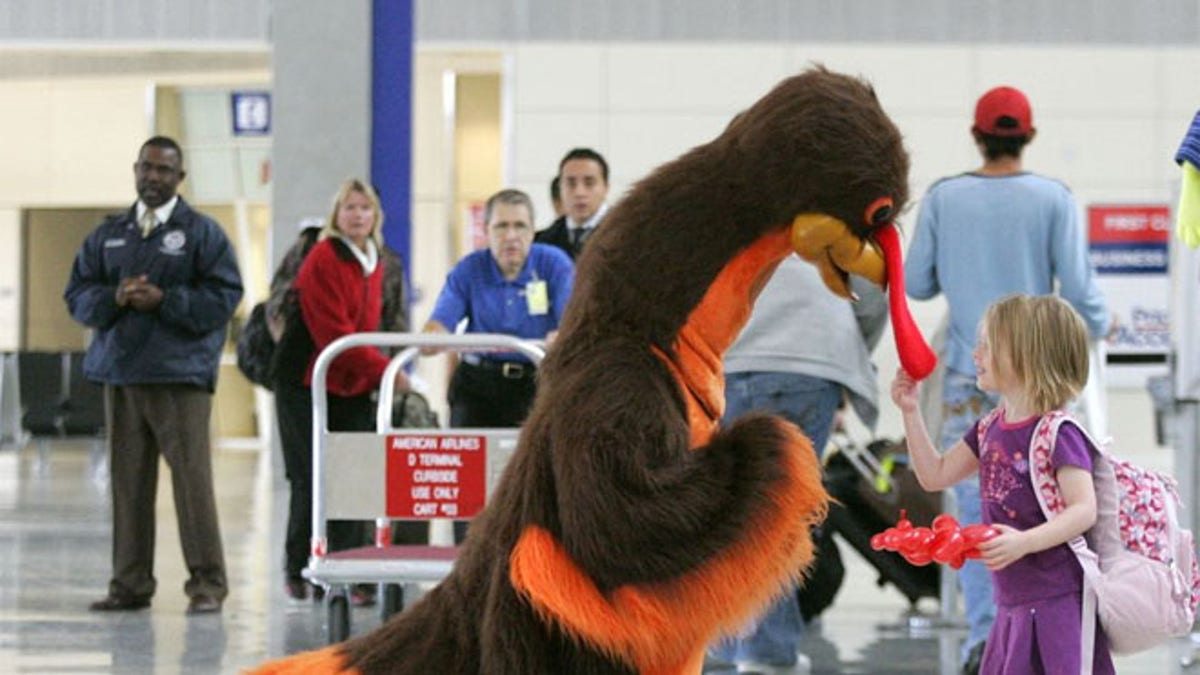 It's a perennial Thanksgiving question: Can I take my pumpkin pie with me on the plane?
And the short answer is maybe --as long as it's not runny.
According to the Transportation Security Administration's website, the following foods are classified as potential threats: cranberry sauce, maple syrup, vinegars, creamy dips and spreads, gravies, jellies, oils, salad dressing, salsa, sauces and soups. These must be put into your checked luggage unless they are less than 3.4 ounces --and may be subject to additional screening. Also prohibited are gift baskets filled with edibles like jams.
But more solid foods, like turkey, aren't considered dangerous and will likely get a cursory inspection. Pies and cakes can be taken (and eaten) on board --although these too may require additional screening. But TSA officers don't get to decide if any of these dishes will pass holiday-table muster, as rules specifically point out that inspections should not include a taste test.
To help Thanksgiving travelers navigate whether grandma's pecan pie can be taken on the plane, check out the free My TSA app which lists what is allowed, what will get inspected and what is prohibited.
Also expect your Thanksgiving flight to be packed. AAA estimates nearly 43.4 million Americans to will travel for Thanksgiving this year. Which may leave your next challenge of traveling during the holiday: sitting with family. It may be a good time to make sure your turkey is up to snuff because you may just need it to bribe your neighbor to switch seats.