Texas hotel nearly tripled room prices after Hurricane Harvey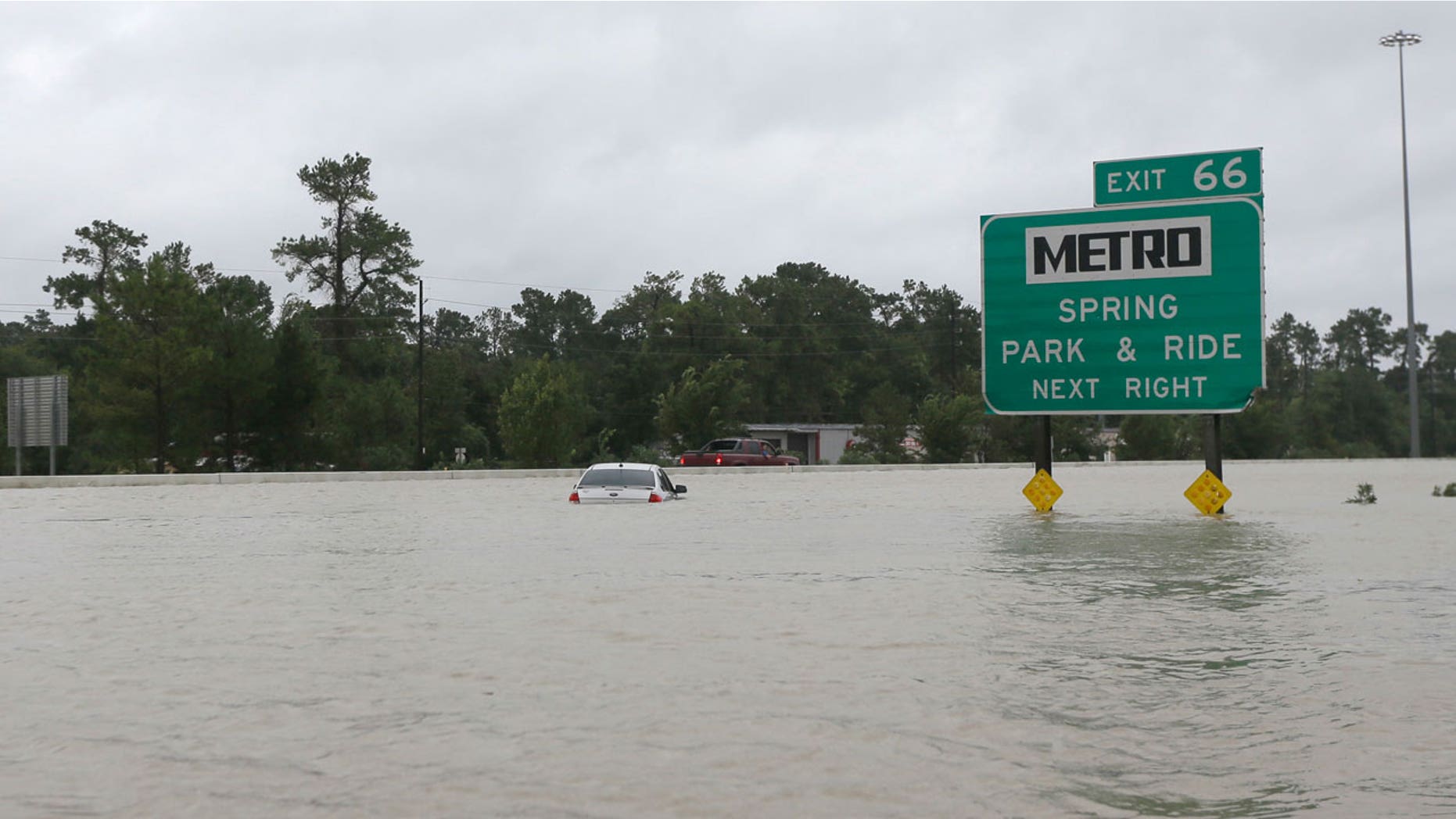 A Texas hotel is being accused of price gouging after Hurricane Harvey struck Houston and the surrounding areas.
When a KXAN TV crew from Austin checked prices at a Best Western Plus in Robstown before the hurricane hit, a two-queen bedroom cost between $120 and $149 a night. But when they showed up on Saturday to get a room, the hotel clerk quoted them nearly $321.89 including tax, nearly triple the usual price, KXAN reports.
After being questioned by the crew, the clerk admitted room rates were much higher than usual. "Weekends start at $149, sometimes we start at $189," the clerk told KXAN.
When asked why it cost so much, the clerk said: "Because people are calling to take rooms, we need to (inaudible) the price. I don't have any control on the price."
FRANKLIN BARBECUE TO REBUILD FOLLOWING DEVASTATING FIRE
Crew members confronted the clerk again the next morning, but this time the clerk said rooms are usually around $119 a night with no explanation for the drastic increase. "It's not that I'm jacking up the price, it's because I have no control over that," the clerk said. "And, you and 18 other guests — 18 other people paid that rate," the clerk told the crew.
During an interview with the Texas Attorney General Sunday, the crew alerted him of the situation. "We had a team go out immediately and we found out there was some truth to the claim that there was price gouging going on at the hotel," Deputy Attorney General Jim Davis told KXAN on Monday.
Davis' team discovered that 39 other Best Western Plus guests had faced similar price gouging, though the hotel promised to refund them the amount charged over the normal rate, KXAN reports.
Best Western Hotels and Resorts issued a statement Monday to KXAN: "In advance of the storm, we proactively advised hotels on prohibitions against price-gouging and communicated our position as a brand that compassion be exercised during this time of crisis," company spokeswoman Courtney McCurry wrote.
FOLLOW US ON FACEBOOK FOR MORE FOX LIFESTYLE NEWS
McCurry also noted that the chain "is dedicated to providing the highest level of customer care. We take reports of price-gouging very seriously and immediately contacted the property in question when we learned of this report. The hotel advised they would be reimbursing guests on Aug. 28 all amounts charged in excess of their average daily rate for this time period."