Suicidal man causes lockdown at New Mexico airport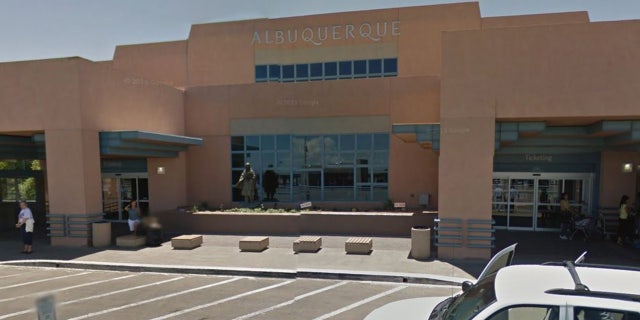 A man described as suicidal after cutting himself with a broken mug caused an hours-long lockdown at Albuquerque's airport before he was arrested inside the main terminal, police said Sunday.
The man, whose name wasn't immediately released, boarded a flight around 8 a.m. Sunday at Albuquerque International Sunport and then was asked to disembark the plane after becoming disruptive, police spokesman Simon Drobik said.
While in the process of getting on another flight, the man "was able to go to a kiosk, grab a mug, break that mug and start using it as a weapon to hurt himself," Drobik said.
Drobik said he believed the man was traveling through Albuquerque to get to the East Coast.
Airport officials announced the lockdown around 8:45 a.m. and all incoming flights to the airport were diverted and incoming flights canceled.
Crisis intervention team officers talked to man in the terminal and he surrendered about 11 a.m.
"We're in the process of helping this individual and the airport's in the process of opening back up," Drobin said.
Sunport is a public airport 3 miles (5 kilomoters) southeast of downtown Albuquerque. It's the largest commercial airport in New Mexico and serves Albuquerque and Santa Fe.