Spectacular ice caves you can visit year round
Last month images of the ice caves on Lake Superior went viral. The lake had frozen over to its greatest extent in decades, and for the first time in five years the sea caves of Apostle Islands National Lakeshore near Bayfield, Wisc. became accessible by foot.
Normally a paddling destination in summer, the caves have gotten a winter makeover, complete with elaborate ice formations and chandelier-like arrangements of stalactites.
For sightseers and local businesses alike, this rare site has put a silver lining on an especially punishing winter. By one recent count, 88,000 people have trekked across the frozen lake to see the caves, compared to the 148,000 people who visited Apostle Islands in all of 2013.
But barring a last-minute vacation to Wisconsin, most of us won't get a chance to see the caves in person before the lake ice breaks up.
Never to worry: Ice caves are not strictly a winter-only phenomenon—you just have to go to the right place.
Many of the most spectacular examples are in glaciers, formed as summer meltwater widens openings in these ever-shifting rivers of ice. Deep blue glacial ice can cause the light filtering through to bathe everything inside in a spectral glow.
Others are actual caves where, by some geological fluke, the temperature remains below freezing year round, so that water seeping in accumulates into incredible frozen formations.
We did the research and came up with ten ice caves you can visit even when the mercury starts rising again. That way you won't have to wait till Hell—er, lake Superior—freezes over again to snap photos that'll make your Wisconsin friends jealous.
After all, they had to suffer for it.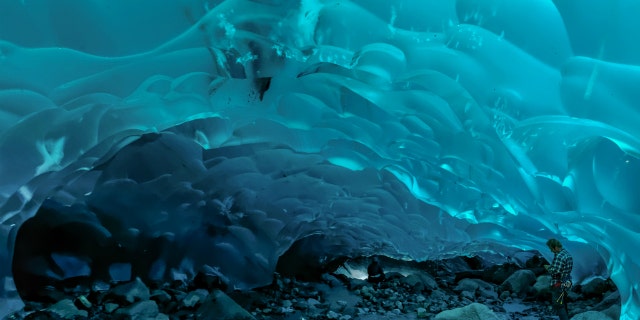 1. Mendenhall Glacier, Juneau, Alaska
These incredible caves are constantly on the move as the glacier inches towards Mendenhall Lake and changes shape along the way. The best way to access them is from the West Glacier Trail with the help of a guide. Above and Beyond Alaska leads hikes to the crevasses and caves of Mendenhall Glacier, and provides crampons and mountaineering gear.
2. Big Four Ice Caves, Washington
One of the most popular attractions in Mount Baker-Snoqualmie National Forest, and only a short drive from Seattle, these caves are formed in a perennial pile of avalanche debris on the north face of Big Four Mountain which is kept from melting by the mountain's shadow. Streams formed by the summer melt carve the caves out of the ice. Photos like this may make entering them seem enticing, but be warned: the caves are unstable and two people have been killed by falling ice there in recent years.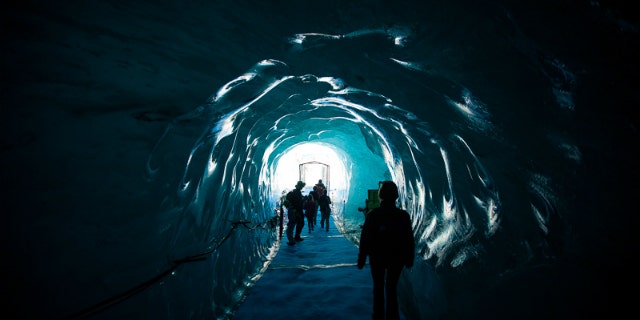 3. Mer de Glace, Chamonix, France
The largest glacier in France, the Mer de Glace lies on the slopes of Mont Blanc, Western Europe's highest mountain. An "ice grotto," complete with caves and ice sculptures, is carved out every year to allow visitors inside the glacier.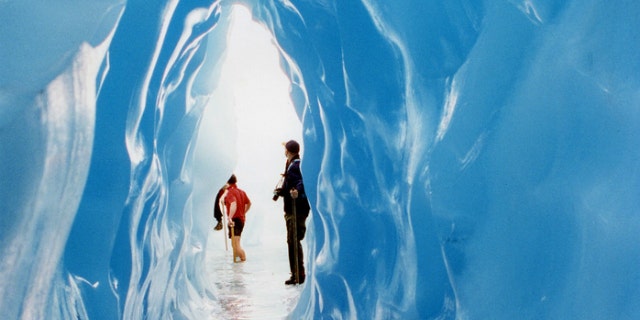 4. Fox Glacier, New Zealand
This glacier, in Westland National Park on New Zealand's South Island, actually ends in a temperate rainforest, making it very easy to visit. You can hike right up to the edge, but to see the ever-changing formations and ice caves of its interior, your best bet would be a "helihike" by Fox Glacier Guides, which takes you to a remote site on the glacier via helicopter.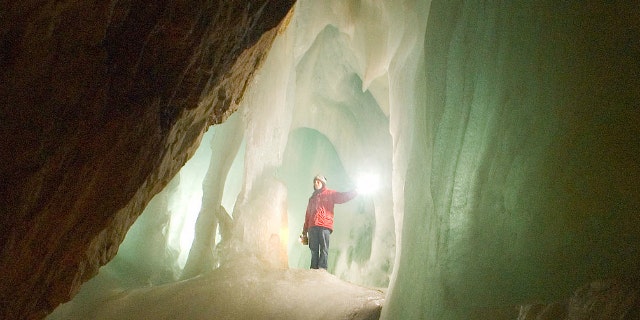 5. Eisriesenwelt, Austria
Thought to be the largest network of ice caves in the world, this underground cavern in the Austrian Alps translates as "world of ice giants" because of its huge size—around 30 miles—and the eerie formations that fill its "rooms."
See more ice caves at The Active Times
More from The Active Times
10 of the Widlest Places in America
Adventure Travel 2014: The Year's Top Trips
32 Tropical Island Getaways

13 Survival Myths That Could Kill You