Southwest pilot 'congratulates' passengers for clearing out plane's liquor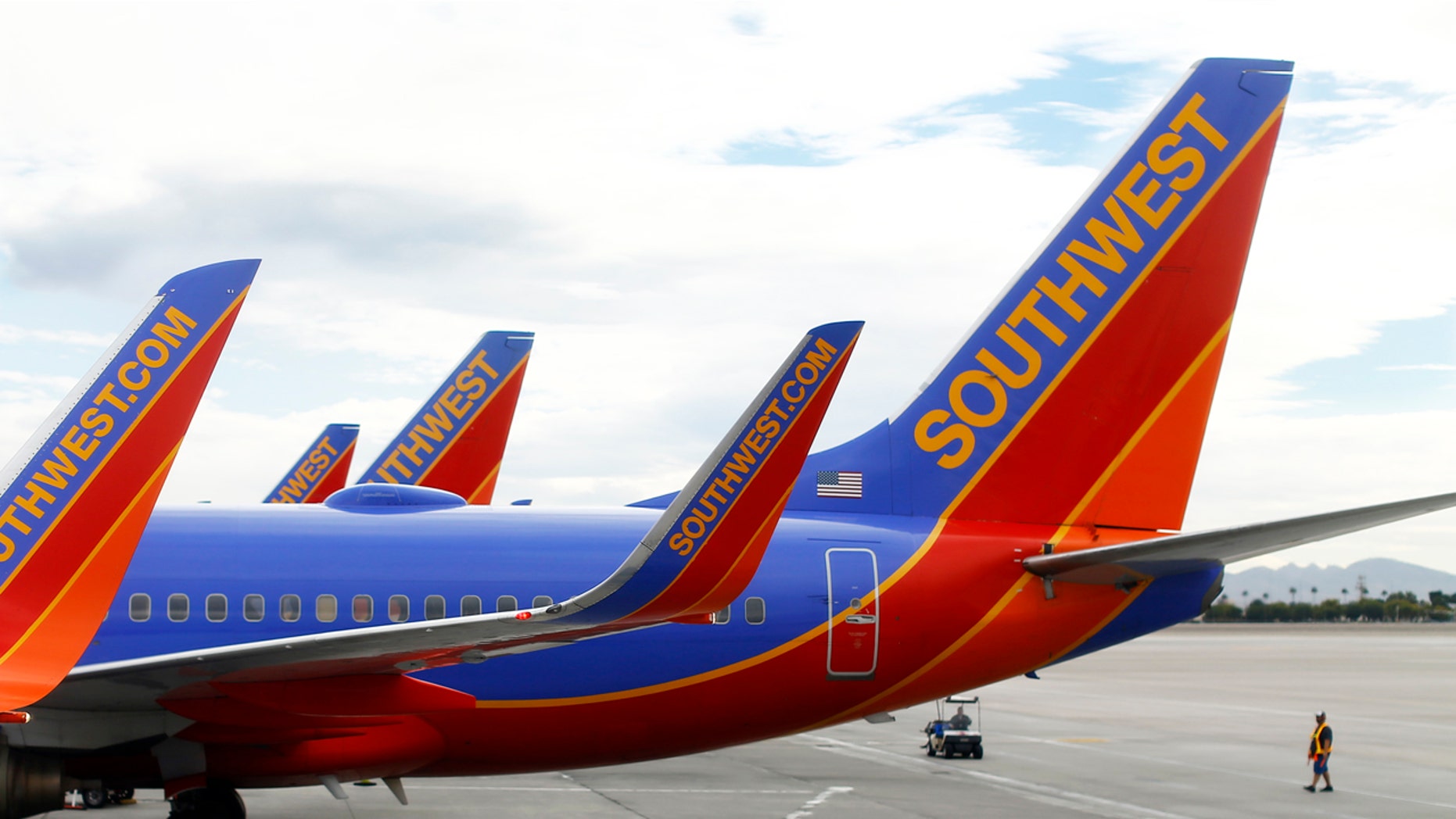 Booze-fueled flights don't always end well.
But on Wednesday, a Southwest pilot was reportedly so impressed with his passengers' ability to polish off the plane's liquor supply that he congratulated them over the speaker.
Oakland Raiders beat reporter Jimmy Durkin was on a flight from Oakland, Calif. to Kansas City to cover Thursday's NFL game. The journey only takes about three hours and 20 minutes but the fliers—many reportedly decked out in Raiders gear—managed to finish the cabin's alcohol supply.
TWO UNITED PILOTS SUSPECTED OF BEING DRUNK ARRESTED IN SCOTLAND
Durkin tweeted  the pilot's surprise announcement.
Though incidents of passengers misbehaving midflight is on the rise, Durkin told FoxNews.com that passengers on his flight were just enjoying themselves.
"Not particularly rowdy," Durkin said of his fellow fliers,"and yeah, a decent amount of folks in Raiders gear. Pretty standard fare for a flight to a city where the Raiders are playing."
On Thursday night, however, the Chiefs ended the Raiders six-game winning streak, bumping the Oakland from the top spot in the AFC West.
BAD BEHAVIOR ON PLANES IS GETTING WORSE, SAYS IATA
No word on whether those same Raiders fans accomplished a similar feat on the way home.
A representative for Southwest was not immediately available for comment.