Southwest crew on landing damaged plane: 'God had already prepared us without us even knowing'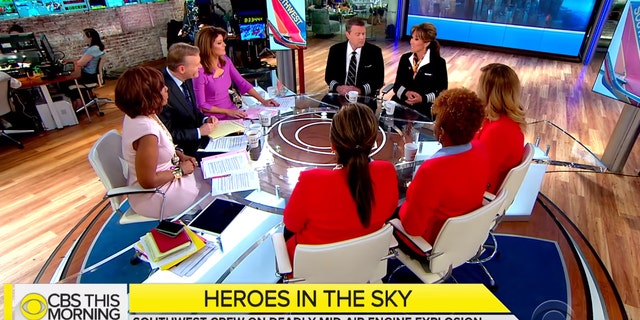 The crew of Southwest Airlines Flight 1380 say they relied on their training and their faith in God when the aircraft was damaged and was forced to land during an April 17 flight.
In an interview with "CBS This Morning," Captain Tammie Jo Shults, along with first officer Darren Ellisor and flight attendants Seanique Mallory, Rachel Fernheimer and Kathryn Sandoval, described how they built a strong bond based on faith the morning before takeoff. They said that is what helped to steer them through catastrophe when one of the plane's engine's exploded, sending debris through a window and partially blowing one passenger out of a window.
DELTA, UNITED PLANES CLIP WINGS AT AIRPORT: 'IT FELT LIKE WE HIT A BODY'
"Well, in LaGuardia, when we had a little extra time, we were chatting, and Rachel had gotten a new Bible with room to journal on the side," said Shults, a former Navy pilot. "And she and Seanique and then Kathryn [were] talking about she was in a study of Psalms, which is where I'm doing a study, in Psalms and Proverbs," she added.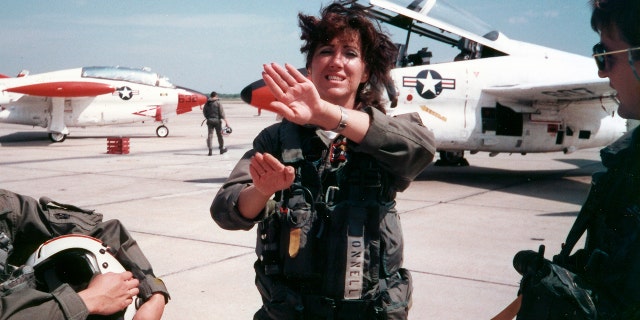 Shults credited this experience with creating a bond between the crew, who had never worked together before.
"When you talk about things deeper than the weather, your family and faith, the things that matter to you, even if they're different, it tends to bring a bond," she stated.
Mallory also credited "the peace that God has given us all" with helping them cope during the day's events.
"Like Tammie Jo said, we came together beforehand and we all talked about God, and not knowing what was going to happen minutes later, God had already prepared us without us even knowing," she said.
FEMALE PILOT CALLS OUT SEXIST PASSENGERS IN VIRAL TWEET
The pilots further credited their training with helping them land the flight safely, with Shults saying she kept calm because her experiences in the Navy had already put her inside "cockpits where the dynamics of the flight are not normal and they make it hard to even see or read the instrumentation. She also called first officer Ellisor an "unsung hero" for keeping the flight attendants well informed while balancing his duties as co-pilot.
"He took care of switches, checklists, but he was always available when they called so that he could answer their questions, he could give them information," she said.
In turn, the flight attendants say they were better equipped to keep passengers safe, with whom they had to establish quick connections so they all remained calm and informed.
"I would just look into some of their bloodshot eyes and say, 'Look at me. We're going to be OK. We're going to make it. We are going to Philadelphia and we are here together," said Fernheimer.
Shults herself has previously told ABC News she wasn't supposed to be piloting the flight, but instead switched flights with her husband — also a Southwest pilot — so she could make her son's track meet.
FOLLOW US ON FACEBOOK FOR MORE FOX LIFESTYLE NEWS
Flight 1380, which was en route to Dallas from New York, depressurized after a fan blade broke due to "metal fatigue" and set off a chain of events that resulted in the engine blowing apart and shattering a window, investigators believe.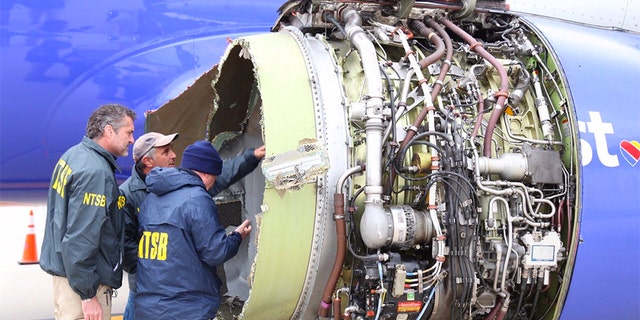 Jennifer Riordan, the 43-year-old mother who was partially blown out of the shattered window during the flight, was later pronounced dead at a Pennsyvania hospital.